Carnival Offers Credits to Persuade Passengers to Keep Sailing
(Bloomberg Businessweek) -- The cruise industry has survived torpedoes, terrorists, incompetent captains, the winter vomiting bug, and an iceberg that doomed a ship thought to be unsinkable. Now it may be facing its toughest obstacle yet.
On March 8, the U.S. Department of State, in an unprecedented alert, told citizens not to take cruises. Carnival Corp., the industry leader, saw its share price tumble to levels not seen since the Great Recession. Many customers chose to abandon ship.
"We are definitely experiencing a high number of cancellations due to the virus," says Kristy Adler, chief operating officer at Cruise & Resort Inc., a travel agency in Sherman Oaks, Calif. "It's a very tough time in our industry right now!"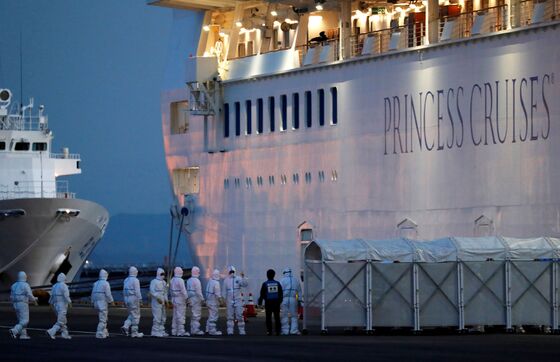 Cruise takers are a resilient bunch, but images of guests trapped on ships such as the Diamond Princess—where more than 700 contracted the virus on an Asian voyage—may scare some off forever. And Carnival on March 9 got its first lawsuit regarding passengers who'd been stuck with sick guests on the Grand Princess off the California coast.
One way Carnival hopes to keep sailing: offering $200 onboard credits to passengers who stick with their scheduled trips.
To contact the editor responsible for this story: Eric Gelman at egelman3@bloomberg.net, James Ellis