'Things Change Because You Do Things' Says Napa's Only Black Wine CEO
(Bloomberg Businessweek) -- After purchasing Napa's historic Heitz Cellar at the end of 2018, billionaire Gaylon Lawrence hired master sommelier Carlton McCoy, then wine director at the Little Nell in Aspen, Colo., to be chief executive officer.
McCoy has been on a tear ever since, expanding Lawrence's wine portfolio. First he refocused Heitz on its top single-vineyard cabernets and dropped some smaller wines like zinfandel. He bought famed vineyards Haynes and Wildwood in 2019 and two iconic wineries, Burgess Cellars and Stony Hill, in 2020—then appointed young winemakers to carry them forward. He launched the less expensive Brendel brand and formed an American négociant and import company called Demeine Estates. He's also spinning off Heitz's Ink Grade Vineyard into an estate winery with its own label.
All of it fits into a vision of an old-school, elegant, balanced style. Here he tells us all about it. (Remarks have been edited for clarity and brevity.)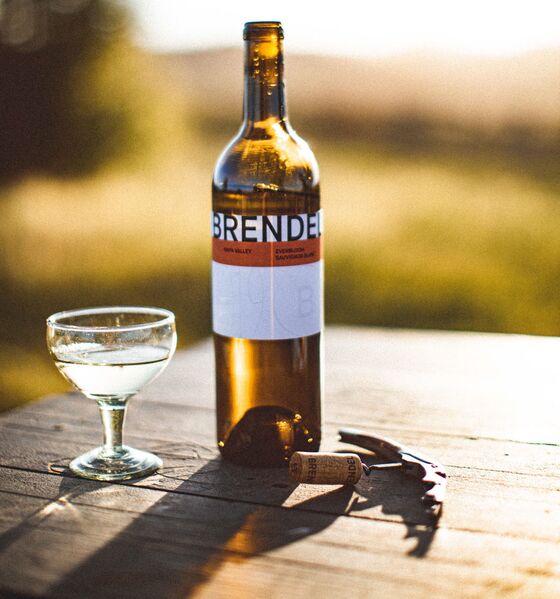 With so many properties, how do you manage harvest?
We have an incredible team at each winery. It's my job to know what's going on everywhere, but I don't have to be present, hovering. I get an email every day of what's being picked where and taste all fermenting wines two to three days after the grapes have been picked.
Last fall's wildfires destroyed Burgess Cellars two weeks after you bought it. What preventive steps did you take this year?
We're thinking long-term, using regenerative farming practices to bring moisture back to the soil. And we learned to make sure there's nothing around to catch fire by trimming trees, bringing in goats to clear brush, and mowing to keep cover crops short.
During the busy harvest season, you're opening three new tasting rooms. Seriously?
To be really successful in the wine business, you also have to be about hospitality. Heitz is one of the great wine estates in the world, and we needed to invest in it like it was Château Petrus. With designer Peter Fleming, I planned the tasting room, which is off busy Highway 29, like a three-star restaurant. The entry has limestone columns and a stone road to slow you down and calm you. You decompress in a garden at tables with linen cloths, silver, and Zalto glasses. The music—jazz, blues, soul—and charcuterie are all American. For our new, less expensive brand, Brendel, we're opening a casual wine bar with a young, go-and-have-fun aesthetic in mid-October. Outdoor tasting experiences at Burgess Cellars' new facility also started in September.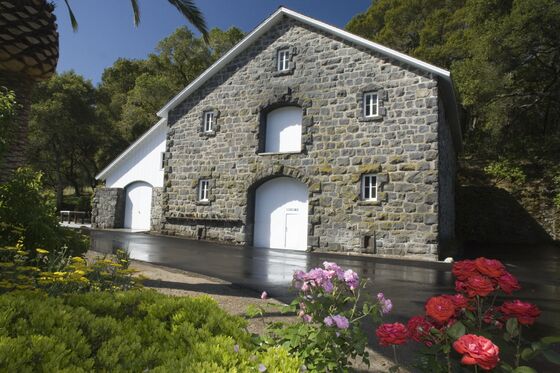 You're about to launch new wines, too?
A Heitz cabernet, Lot C-91. It resurrects a historical blend of single vineyards that Joe Heitz made only once, in 1969. There were no notes about old bottles I found in the library cellar, so we had to chase down collectors for information to re-create it. Then there's Ink Grade. It's such a unique and diverse site on Howell Mountain. Winemaker Matt Taylor and I are still figuring out what we want the wine to express. I often stop by on my way home after work to try his micro experiments. Wines under the label will come out in 2022.
After the Black Lives Matter protests, you helped start the Roots Fund. What has it accomplished so far?
I hate to be loud and call people out. Things change because you do things, not because of what you say. I worked with two friends, one at the Hue Society [a community dedicated to Black wine culture], to create this nonprofit to help people of color learn about wine industry job possibilities and support them. It's been more successful than I'd ever imagined. We've raised hundreds of thousands of dollars, given out 40 fellowships, and just sent our first scholar to France to spend the year at the Burgundy School of Wine and Spirits Business.
And you've also been filming a series for CNN. What's it about, and when will we see it?
I don't think wine really translates to TV. It's something to experience directly. The series—it's called Nomad With Carlton McCoy—ticks all the boxes about what makes up local culture today in six destinations around the world. It's not just food, but also music, art, religion, fashion. Expect it in spring 2022.