Ritzy Collectors Follow Bieber, LeBron Into Brash Car Wrapping Fad
(Bloomberg Businessweek) -- Tony King, known to some as Champagne Tony, was planning to join a family road trip from Denver to the West Coast, and he wanted to make a splash. The Englishman, who owns Manhattan marketing firm King & Partners, took his slate-gray Porsche 964 from 1990 and wrapped it in the bold blue and red stripes of Martini Racing from the 1970s. In addition to instantly turning the car into an eye-catcher, the wrap would protect the factory paint while it crossed the Rockies. All the fun, less of the worry.
"I had always wanted a Martini car," King says. The caravan was canceled because of coronavirus concerns, but "we had so much fun driving around and seeing people's reactions," he says. "Then one day I woke up and thought, 'I want it gray again,' and had it all taken off. Easy."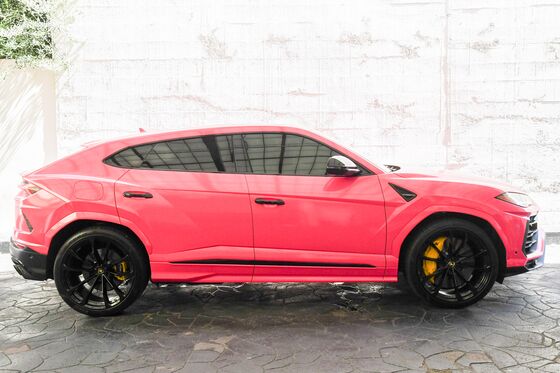 But these days, temporary customized car coverings—painstakingly applied through sprays, or panel by panel by technicians who might spend four months on a single vehicle—are also being embraced by serious car enthusiasts and can be difficult to tell from a factory paint job.
Goodrich Corp. invented vinyl chloride in 1926, a flexible material that could be made adhesive, in any color; the U.S. Air Force quickly adopted it for putting graphics on airplanes. Expensive at the time, it wasn't commonly seen on cars until the 1990s, when German taxi drivers started using it to cover their vehicles in a state-mandated beige hue. By then, too, they'd become cheaper than painting and repainting the cab, which can still cost $10,000 to $20,000 for the best jobs, including clear coat protection.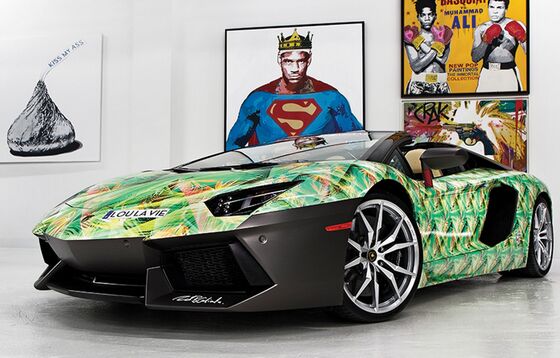 The trend grew, pushed by new, less expensive temporary coatings such as AutoFlex and Plasti Dip, paint-like plastics from the '70s. (Most are made by Avery Dennison Corp. and 3M Co.) Because the vinyl doesn't bond to the car's paint (imagine how saran wrap sticks to a bowl's edge), it can peel off easily with no damage.
Buoyed by publicity stunts such as LeBron James wrapping his Lamborghini Aventador roadster in green floral to match the inside of his new line of Nike shoes in 2013, wrapping entered the culture at large. By 2018 pros like Yianni Charalambous covered vehicles as mundane as the Range Rover Sport in a satin black for Harry Styles. A celebrity in his own right, Charalambous has his own customization show on Amazon Prime and more than 1.7 million followers on social media.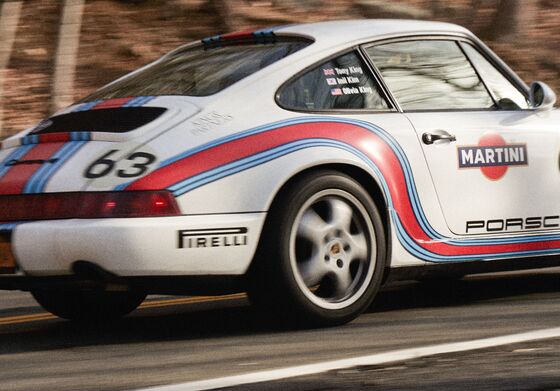 Business is booming. Seth Rose, who founded Art of Wrap on Long Island, N.Y., in 2011, estimates he'll transform more than 100 vehicles in 2021. The work runs from simple $5,000 jobs to a $60,000 number on a McLaren 720S to a $160,000 project on a Lamborghini Huracán. The last requires three workers and features carbon elements and LED enhancement on the car's underside so it will glow. "The business has exploded," agrees Gino Sepe, who founded Vaderwerks in Los Angeles in 2012. Sepe has seen the number of vehicles that pass through his shop double since early 2020.
The life span of the treatment is roughly three years, and though tempting, it's not DIY-friendly. Land mines such as bubbling, creasing, warping, and sagging abound. Says Rose: "You get what you pay for."