Canyon Ranch and Miraval Go Toe to Manicured Toe in a Detox Duel
(Bloomberg Businessweek) -- Jasper is ignoring me.
I'm standing in the center of a riding ring with a whip in one outstretched hand, trying to tell a horse what to do from 20 feet away. The whip will never touch him: The point is to use a sort of telepathy with Jasper, to signal with my body language that he gallop, walk, or turn around. But instead of heeding my silent commands, the horse prances about the perimeter like a kid past his bedtime. "Make a wall of energy behind him," urges my instructor, Jenna. I aim the whip as if it's a magic wand, trying to channel my intentions through it but cursing under my breath.
It's not your average day at the spa—but then again, this isn't your average spa. I'm at Miraval Austin, which opened in February, the first full-scale addition to one of the world's best-known wellness resorts. Yoga, indoor cycling, massages, and scrubs are all on the menu, but mind-body programs like the one I'm battling through are at the heart of Miraval's identity. The two-hour equine exercise, Common Ground ($75 for a session), is billed as a way to identify communication blocks and "develop new paths to self-recognition and healthy relationships." Swing and a Prayer, in which you strap into a harness and drop 35 feet like a human pendulum, is about release—a sort of Cirque du Soleil with psychic benefits.
In other words, Miraval is not just a place to chill, get your blackheads excavated, and drop a few pounds. It's also a destination for reflection and growth. Yet in recent years, for the brand itself—and its most direct competitor, Canyon Ranch—a path toward growth has been elusive. Until now.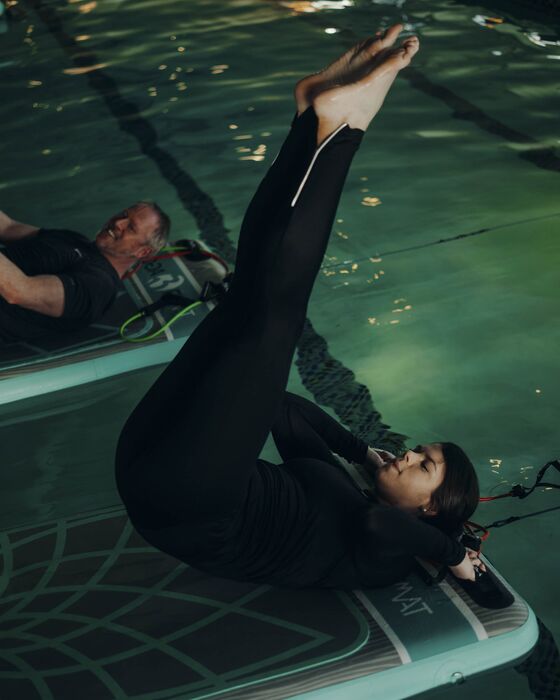 Miraval and Canyon Ranch were both born in the Sonoran Desert, started by men who'd undergone life-changing experiences. In 1978 real estate developer Mel Zuckerman—50 years old, sedentary, overweight, with a roster of health problems—signed up for 10 days at the Oaks in Ojai, Calif. Although he was put off by all the "ladies in leotards," it turned into a month-long stay—and inspired him to create the fat farm that his wife, Enid, had long thought would be perfect for Tucson. Canyon Ranch opened in 1979 on a former dude ranch outside town and within a few years became known for its pleasurable—yet rigorous—approach to well-being. The resort is alcohol-free but features gourmet food, a top-notch spa, dozens of vigorous fitness activities, and a full medical staff. A day there might start with a vascular ultrasound and a tarot card reading.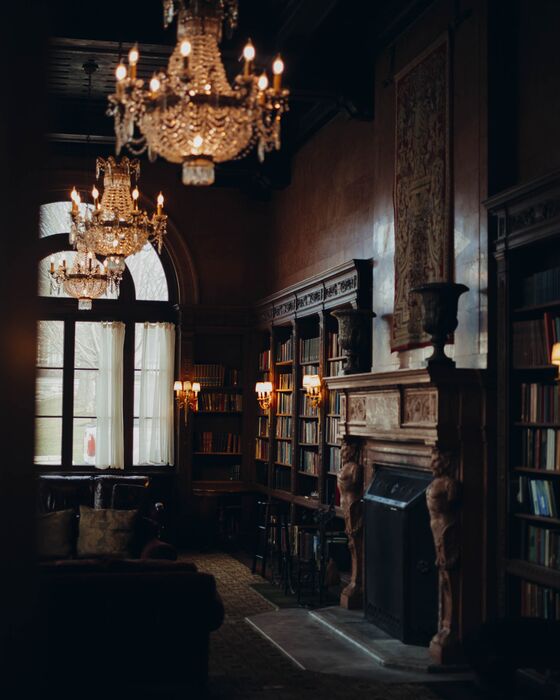 By the late '90s, Canyon Ranch was so successful, it had opened a second location on a Gilded Age Berkshires estate (rooms now start at $899 a night). In 1999 came a 65,000-square-foot Canyon Ranch spa at the Venetian in Las Vegas, and in 2004 the brand branched into cruises.
The younger Miraval aims to offer a more laid-back version of restorative relaxation. "At Canyon Ranch, you got out of the van, and it was go, go, go," says Michael Tompkins, who's been chief executive officer at Miraval and an executive at Canyon Ranch and is now principal partner at recruiting firm Hutchinson Consulting. "At Miraval it was get out of the van and stop."
Miraval was founded by casino executive William O'Donnell, whose vice wasn't sedentary living, but drugs. After going through rehab, he created the famous recovery clinic Sierra Tucson, about 30 miles from Canyon Ranch. In 1995 he diversified into wellness with Miraval. Like Canyon Ranch, it has a dramatic setting, a fitness program, and gourmet meals, but Miraval is more about mindfulness and meditation, current and former executives say. And, ironically, given its roots, it serves alcohol.
In the mid-2000s, the company was "poised for growth," according to a 2005 press release that came out right before AOL co-founder Steve Case bought a 70 percent stake. The Tucson resort went from 36 to almost 400 acres and added 16 villas (starting price: $2.25 million) for wealthy people who wanted unlimited access to Miraval's offerings.
Case told the New York Times that he saw Miraval becoming "the Nike of wellness," with multiple resorts and urban wellness centers. Things soon stalled. The company has variously trumpeted locations in Costa Rica, Hawaii, and New Jersey; none of them materialized. In 2006, Miraval Living, a 365-unit condo with a spa and wellness advisers, opened on the Upper East Side, but the recession felled the project.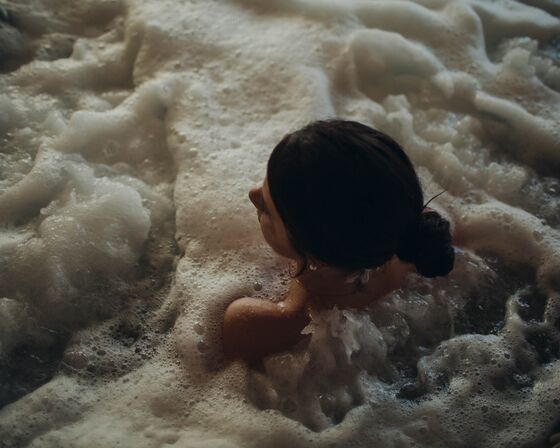 The financial crisis also hampered Canyon Ranch's plans for condo-hotels in Chicago and Washington and killed one that was open for a few years in Miami. In 2015 a project in Turkey fell victim to political turmoil. "It was one of the most beautiful properties, on the Aegean overlooking the Greek isles," says Susan Docherty, who'd become CEO the year before. "And it was absolutely one of the worst times for Turkey."
Now, after years of ambition and bad luck, both companies are on tenacious expansion trajectories—and racing against each other. In 2017, Hyatt Hotels Corp., deciding it would pursue wellness, purchased boutique spa chain Exhale Enterprises Inc. for an undisclosed sum; the same year, it bought Miraval for $215 million. This winter, Hyatt opened Miraval Austin (rooms start at $529) in the former Travaasa resort in Texas Hill Country, near a young, health-conscious city. It's also overhauling Cranwell Resorts, a 380-acre property in the Berkshires, for its first East Coast location—which is, once again, in Canyon Ranch's backyard.
Meanwhile, in 2014, Canyon Ranch recapitalized, and Texas billionaire John Goff became the majority shareholder. The Zuckermans fully exited the picture in 2017, freeing Docherty, a 30-year alum of General Motors Co., to breathe new life into the brand.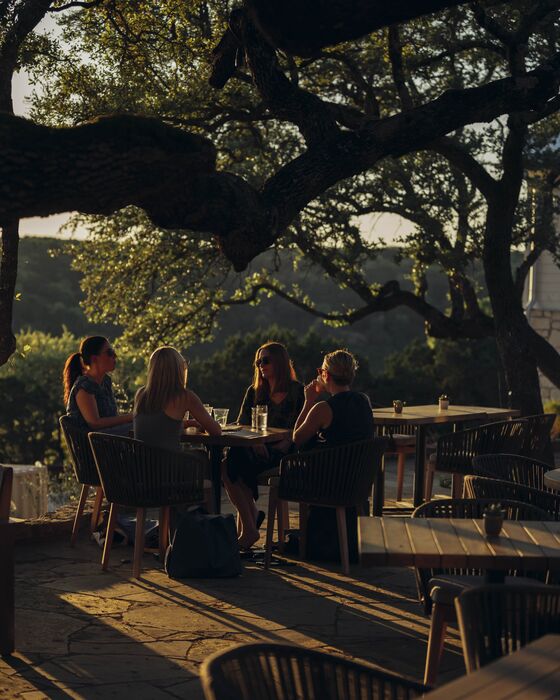 "Both [brands] have had glitches," Tompkins says. "But both are on solid footing now. The people who are in charge have vision and will really nail it. I don't think I could have said that 10 years ago—and I was one of those people."
Wellness also has a new place in the culture. Mindfulness is mainstream; self-care typifies the zeitgeist. The Global Wellness Institute, a nonprofit industry observer, values the worldwide market at $4.2 trillion and related tourism at $639 billion. Miraval and Canyon Ranch are hungry for a bigger piece of that pie.
About 95 percent of Miraval's guests in Tucson fly there from other parts of the U.S., says Marc Ellin, global head of Miraval Group and Exhale Enterprises. That demonstrates a strong commitment to the brand—and also, Hyatt says, a big opportunity. With more locations, Miraval can make itself more convenient to repeat guests and get exposure to new ones. It's looking to expand in California, Florida, the Pacific Northwest, and the Rockies. "We'd love to be in Mexico, over time possibly in Europe and Asia," Ellin says.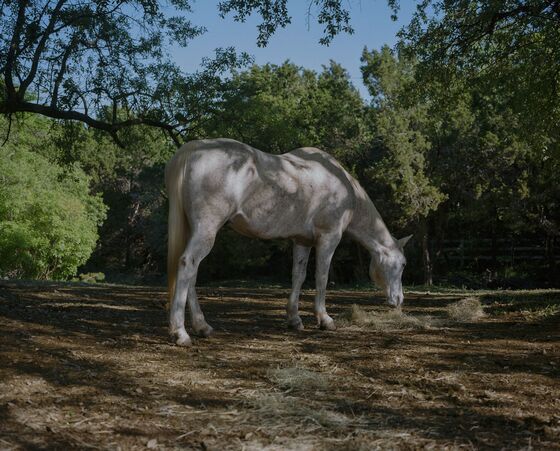 Adam Glickman, principal at Parallax Hospitality Consulting, says, in addition to deep pockets, Miraval has the advantage of Hyatt's customer base. "Because Miraval is now part of Hyatt, it has its loyalty program, which will allow it to have this huge funnel of potential business." Conversely, Hyatt says it'll draw on Miraval's wellness expertise for existing hotels and is considering opening more day spas—there are currently two, at the Monarch Beach Resort in Orange County, Calif., and the Park Hyatt on St. Kitts.
Canyon Ranch isn't waiting for Miraval to eat its lunch—it's focusing on a younger demographic. Its guest are impressively loyal: The company has a 60 percent repeat-visit rate, Docherty says. But they're also older, judging by the several visits I've made to the Berkshires property, mostly women in their 40s, 50s, and up. (As for Miraval, Ellin says 84 percent of its Arizona guests are women 35 to 55.)
Canyon Ranch made a savvy bet for a broader audience this spring, buying Skylonda Lodge, a retreat in Woodside, Calif. "It feels like this gem in the forest, with these magnificent redwood trees," Docherty says. It's also within 45 minutes of the headquarters of Apple, Facebook, Google, Oracle, and Silicon Valley's venture capital firms.
Both companies face risks, observers say—not least losing what distinguishes them from other brands and each other. Canyon Ranch emphasizes physical activities and a medical bent, with a former surgeon general, Richard Carmona, heading health innovation.
Miraval, on the other hand, earns raves for its pseudo-therapeutic programs. During my horse-wrangling session, I find myself skeptical and struggle to connect. I spend several minutes flinging my "wall of energy" at the horse, my frustration building. Finally I pause, take a breath, and instead of concentrating on success, focus on my message. From a distance I draw a line with my whip several lengths in front of Jasper's nose. To my surprise, he pulls up short and turns around. I walk quickly in a circle to speed him up, stroll to slow him down, make him change directions again and again. I play until it seems unfair not to give someone else a turn.
"How did it feel?" a trainer asks me, casually. I'm experiencing a rush from my connection with the horse. She tells me she saw a change in me. "You walked in like this," she says, hunching her shoulders. Then she thrusts them back with confidence. "And you came out like this."
To contact the editor responsible for this story: Chris Rovzar at crovzar@bloomberg.net, James Gaddy