Forcing Foreign Money Out Is Academic's Fix for Canadian Housing
(Bloomberg Businessweek) -- In recent years, Vancouver, on Canada's scenic Pacific coast, has made itself into a laboratory for government policy to tame surging housing costs. Tackling the affordability crisis has become a citywide obsession, with often academic debates spilling into newspaper op-eds, talk radio, and coffee shop banter.
Among the most controversial positions to emerge is one staked out by Josh Gordon, an assistant professor of political science at Simon Fraser University in the Vancouver suburb of Burnaby. Gordon attributes much of the runup in Vancouver's home prices to foreign buyers and proposes taxing them at a high enough rate to encourage them to sell. Even he admits the idea seems radical. That's why it was a surprise to hear something like it proposed by the government of Prime Minister Justin Trudeau, which in November announced a plan for a national tax on foreign, nonresident homeowners as a way to help first-time buyers break into the housing market.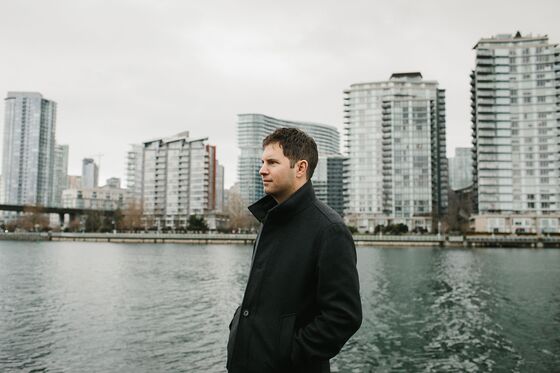 Though Gordon's academic output and increasing media profile seem to have caught policymakers' attention—he was among those thanked in a 2018 government report on housing costs, and two years earlier appeared in a round table on the subject with Trudeau himself—the government has given no indication that it's drawing on his research as it crafts its new policy. Nevertheless, for anyone curious to see a detailed and up-to-date rationale for a tax designed to achieve the government's stated aim, Gordon's work is probably the best place to look. And with housing affordability problems spreading throughout the developed world, just as governments have grown desperate for new sources of revenue to offset the costs of battling Covid-19, Trudeau may not be the only leader starting to find similar ideas appealing.
"I think there is probably a policy window opening at the federal level for something," Gordon, 38, said in a video interview from his campus office, where he'd been given special permission to work during the pandemic because the apartment he rents is too small. "We have to see to what extent this is a ploy to kind of quell discontent and have something to run on, versus a policy that's actually designed to make a substantive impact."
That Canada has a housing affordability problem is one point where there is no longer much debate: Vancouver and Toronto regularly feature near the top of rankings of the world's most expensive cities, including one compiled by urban planning consultant Demographia.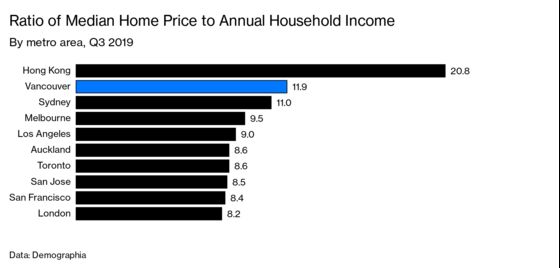 Trudeau's government hasn't yet given any details on its proposed policy, but a likely starting point will be the same one Gordon uses: the province of British Columbia's speculation and vacancy tax. Introduced in 2018, it's a 2% annual levy on the assessed value of properties whose owners are nonresidents or derive at least 51% of their income from abroad. Because it was designed to help renters as opposed to buyers, the tax isn't applied to properties that are rented out, even in part. One study found that the year after the policy came into effect, almost 9,000 Vancouver condo units were put on the rental market. There's some evidence the tax has also benefited buyers, because home values dipped after it made its debut, though they've largely recovered since.
The Trudeau government has specified its proposed national tax would target residential real estate owned by foreigners that is "unproductive." Many have taken that to mean "vacant" and there is an expectation that it will include a rental exemption as well. Gordon says this would be a mistake and keep the policy from achieving the government's stated goal of helping young Canadians buy their first home. He argues the only way to get house prices in line with what locals can afford is to force them down, and the best way to do that is with a tax like British Columbia's, but at double the rate and with the rental exemption removed.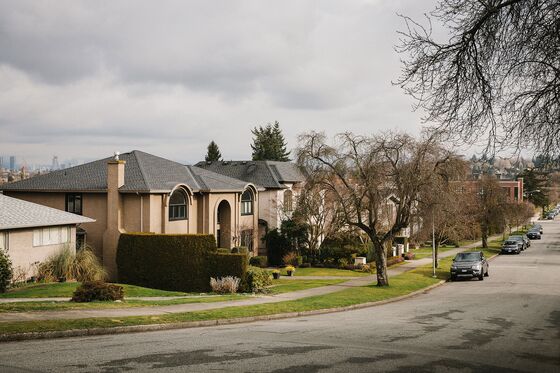 Gordon attributes much of Vancouver's, and to a lesser degree Toronto's, runup in house prices to foreign money. In two papers published last year, he showed that high rates of nonresident ownership across various parts of both metro areas correlate almost exactly with a peculiar pattern of low incomes paired with very high average home values. This, he concluded, suggests prices in those neighborhoods are being inflated by people who can only afford their homes because of income from abroad.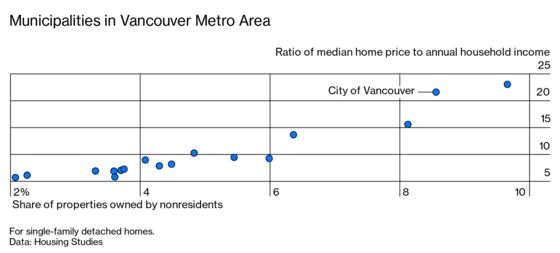 Gordon's conclusions run counter to those in a 2018 report from Canada's national housing agency, which found that the fundamental cause of housing price increases was a mismatch between low supply and the high demand spurred by very low interest rates and robust immigration.
Jens von Bergmann, a Vancouver-based mathematician who runs his own data analysis firm, published a blistering critique of a working version of one of Gordon's papers on his blog, focusing on methodological issues. In an interview, he said the relatively small number of people affected by the British Columbia tax, about 12,000, is proof that there isn't as much foreign money in the housing market as Gordon makes out.
Von Bergmann, who is German and moved to Canada in 2006, believes a policy like the one Gordon advocates would be inherently discriminatory in a country where almost 22% of the population is foreign born, according to the latest census. (It's less than 14% in the U.S.) "When you immigrate you bring your money, that's just part of the deal," says von Bergmann, explaining that he and his wife used savings accumulated during years working overseas to buy their first home in Canada.
Gordon says his goal is to make the housing market more fair. Money earned abroad is not subject to the same taxes as money earned in Canada, so buyers with foreign income often enjoy an advantage.
"We have a very attractive situation for wealthy individuals from abroad, where they can buy property and place their families in Canada," he says. "Making sure that the people who wanted to bid on that would pay their fair share in taxes would change the nature of the market and change the nature of competition, such that local working folks would have an easier time."