Cable Lost, But Streaming May Be Bleeding Out
(Bloomberg Businessweek) -- People have been talking about the streaming era for so long that it's hard to imagine the tipping point just happened. In 2019 the rate of Americans quitting cable went from steady slide to avalanche. TV ratings continued to tumble. The three biggest U.S. entertainment titans made the jump into original streaming video, as did Apple Inc.
It's time to really, truly declare that streaming won. Winning, though, has never looked this bad.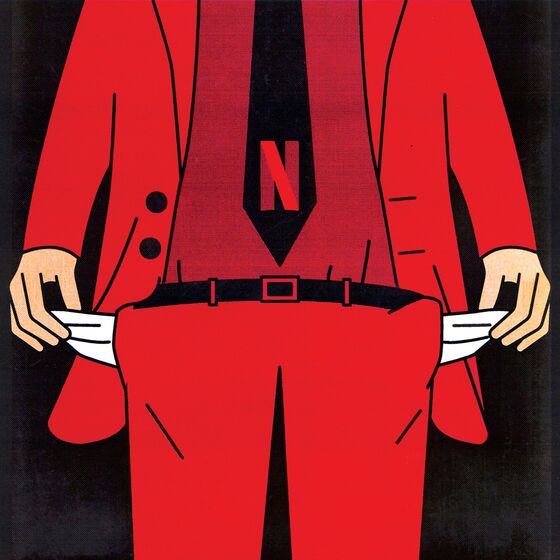 No major subscription provider generates reliable profits from streaming video. The king, Netflix Inc., has borrowed $13 billion as the cash it spends on programming exceeds the fees it gets from subscribers. (Netflix is profitable on a noncash basis.) Walt Disney Co. says that Hulu, which it took over last year, won't turn a profit until 2023 or later. HBO Max, which is launching this year, is forecast to be unprofitable through 2024. By most outsiders' estimates, Disney+, Prime Video from Amazon.com, CBS All Access, Apple TV+, and YouTube TV aren't paying for themselves.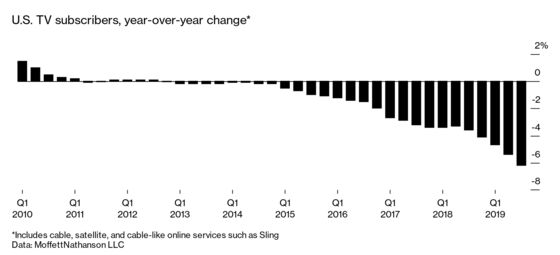 The economics could eventually work. For the first time, companies control everything from words on a script page to pixels on a TV screen—and all the revenue they generate—vs. having to pay a distributor. Maximum control lets companies glean maximum profits from their creations. It also increases the risk if things go badly. Enjoy that Friends binge while you still can.

● CONSCIOUS UN-CABLE-ING
The pace of cord cutting last year turned "even worse than freaking ugly," wrote media analyst Michael Nathanson in a research note. The rate of people quitting cable- and satellite-TV network packages reached a high in 2019.

● TOO MUCH OF A GOOD THING
Landgraf was off by at least three years. In 2015 there were 422 original scripted English-language series in the U.S. The number likely topped 500 in 2019.

—Ovide is a former tech columnist for Bloomberg Opinion
To contact the editor responsible for this story: Jillian Goodman at jgoodman74@bloomberg.net