Business Schools Training Future Execs Have a Diversity Problem
(Bloomberg Businessweek) -- The ranks of C-suite trainees enrolled in today's MBA programs are a microcosm of the challenges playing out across America's corporate landscape. By and large they are still too male and lack the diversity to reflect the demographics of future business culture.
The historic national reckoning on race that was triggered by the killing of George Floyd has touched off a reexamination of corporate America from top to bottom. We created the Bloomberg Businessweek Best B-Schools Diversity Index to assess and rank B-Schools—which are developing the next generation of business leaders—based on the degree to which they are addressing the institutional racism and discrimination that have excluded certain minority groups and women from U.S. MBA programs.
In this inaugural installment of the Diversity Index, women had parity at only five of the 84 schools. Fewer than two dozen schools had enough Black and Hispanic students to equal their respective shares of the broader population. Seven MBA programs failed to attract even one Black student, and four programs showed the same absence of Hispanic students.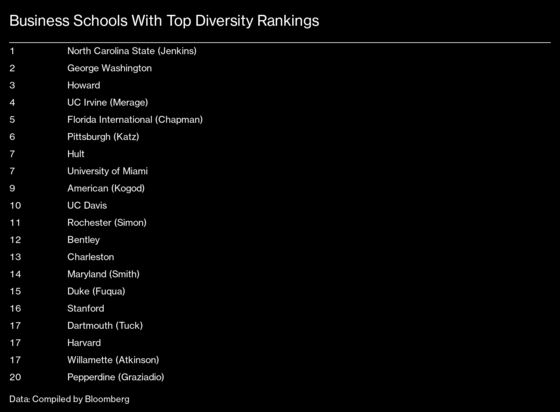 Some schools, including North Carolina State University and George Washington University—Nos. 1 and 2 in the diversity ranking—stood apart, but many were mediocre at best. With the White population set to shrink steadily over the next several decades and people of color set to account for a bigger share, even holding ground is falling behind. "The future board room will be much more diverse, and it will be more representative of the kind of class that we are recruiting," says Anuj Mehrotra, dean of George Washington University School of Business. His school's program was 55% female in the ranking and only 36% White. The school is one of 13 where White MBA students were in the minority.
Investors such as BlackRock Inc. and Vanguard Group Inc. have been bringing pressure on companies with non-diverse boards for several years. Nasdaq Inc. is asking listed companies to have minimum levels of women and minorities on their boards or explain why they can't, and Goldman Sachs Group Inc. has halted underwriting public offerings for companies that don't meet minimum standards. California companies that lack women and people of color on their boards can be fined. MBA classes represent a unique opportunity for future executives to operate in an environment that is more diverse than the current office. More than half of the cohorts have 100 or fewer students, meaning even a small change in enrollment can translate into significant improvements, or losses, in diversity.
In the index, race and ethnicity count for 50% of the diversity score and gender the other 50%. The racial results are weighted to take into account the existing underrepresentation in registrations for the Graduate Management Admission Test. On that basis, Black students made up 8%, Hispanic students were 9.4%, Asian students were 18% and women were 39% of MBA students. The B-schools at Howard University, University of California at Irvine, and Florida International rounded out the top five.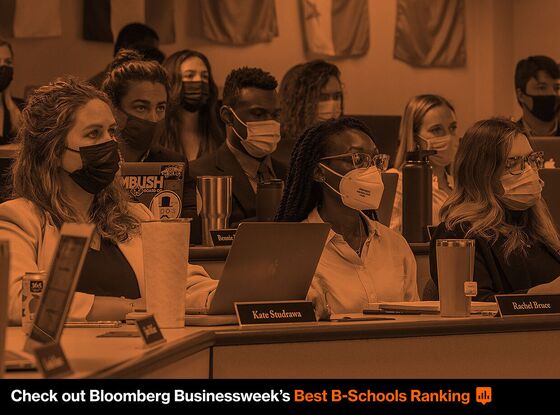 The business school at the College of Charleston in South Carolina had the largest share of women in an MBA class (66%). Howard, a historically Black university, had the highest share of Black students (100%), followed by American University (29%). For Hispanic students, the top programs were at Florida International (67%) and Miami Herbert Business School at the University of Miami, in Florida (38%). Asian students, which are overrepresented in the GMAT relative to the broader population (16% vs. 6.6%), have the largest share of all minority groups in the B-school classes (18%).
The effort to create diversity has to be intentional and sustained, Mehrotra says. George Washington leverages its location in Washington, D.C., to tap local diversity as well as encourage current students to work with local minority businesses to help them improve operations. A majority of the deans at GWU are either women or underrepresented minorities, he says.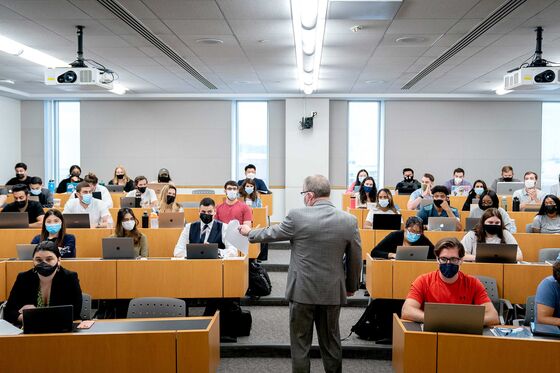 Another challenge for the MBA programs is to make sure that diverse students are best prepared for the lack of diversity in most workplaces, says Anthony Wilbon, dean of the Howard University School of Business. Howard students attend meetings and work in collaboration with corporate leaders to both address the students' potential concerns and anxieties as well as help business leaders better prepare for a more diverse executive base and improve retention, he says. "We try to expose them to all those soft skills or social skills so that by the time they finish they will have the technical expertise but also be able to work in environments that might not be similar to what they see in this academic space at Howard," says Wilbon.
The pandemic may have exacerbated the potential disparities: Surveys done by the Graduate Management Admission Council indicated female candidates had an inclination to shift to online programs and Black and Hispanic students had fewer financial resources to pursue their studies, says Rahul Choudaha, director of industry insights and research communications at the non-profit organization of business schools, which administers the GMAT.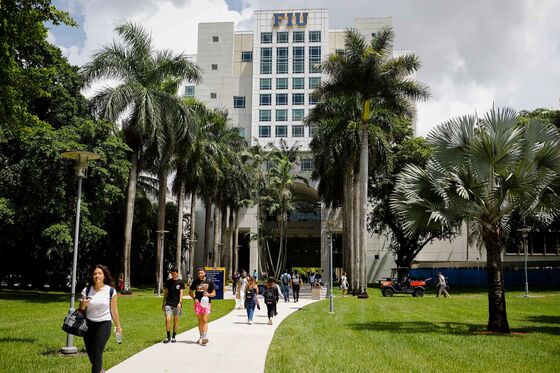 For Syracuse's Martin J. Whitman School of Management, the pandemic might explain the 29% female class for the 2021-22 cohort, which put the school near the bottom of the rankings. That was an anomaly, because both the previous year and the most recent class were just shy of 60% female, says Alex McKelvie, associate dean of undergraduate and master's education at Whitman. Still, improving the poor showing in Hispanic students (3%) is a work in progress for the upstate New York school, he says.
While none of the B-schools included in the top 10 Bloomberg Businessweek Best B-Schools ranking finished higher than 16th in the diversity index, the top-three-ranked MBA programs overall—Stanford, Dartmouth, and Harvard—were in the top 20.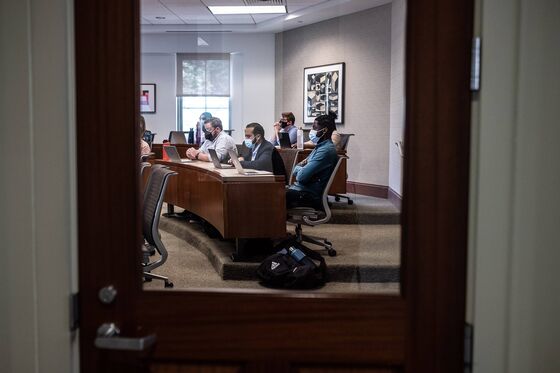 Even at the lowest ranked school, diversity is increasingly front and center, says Brigitte Madrian, dean of the Brigham Young University Marriott School of Business. Efforts to improve mentorship and focus on diversity have helped the share of women to rise to a quarter of the MBA class from less than 20% about three years ago, she says. To improve enrollment of underrepresented minorities in the MBA program, there is now an initiative to identify high-potential undergraduate students from underrepresented groups and encourage them to join the program in the future, she says.
For the first time this January and February, the performance evaluation of every BYU Marriott employee included a conversation about their efforts to improve diversity in the previous year and their plans for the next year, Madrian says. Employees had a three-page checklist providing examples of changes they could consider. "The most important thing is that everyone is thinking about this," she says. "People are taking responsibility. This put the fire to their feet."