Box Office Records Beckon, But Challenges Loom for Theater Chains
(Bloomberg Businessweek) -- Theater owners in the U.S. have plenty to feel good about. Moviegoing is up, and by the close of 2018, theater chains should set records for domestic ticket revenue. A busy 2019 slate with a Star Wars sequel, Toy Story 4, and Joker, about Batman's nemesis, could put even more fans in seats—delivering the first back-to-back years of attendance growth since 2002.
Turn the house lights up, though, and challenges loom. The money-losing, all-you-can-watch MoviePass service has upended ticket pricing, forcing theater chains to offer their own subscriptions, sometimes with steep discounts. Also, Walt Disney Co.'s purchase of most of 21st Century Fox Inc.'s assets including its film studio will give Disney leverage to demand better terms from the theaters. "Theatrical has been under assault since television was invented, and each successive window for watching movies has been perceived as a huge threat," says Michael Pachter, a Wedbush Securities Inc. analyst. On the rise of subscription use, he said: "That is a problem, and that is going to be eaten by the exhibitor."
Some investors remain concerned about theater chains' loss of leverage after the Disney-Fox deal closes in 2019. Disney's $2.8 billion in ticket sales through early November accounts for almost 30 percent of the box office this year, roughly double its nearest competitor, Comcast Corp.'s Universal Pictures. With Fox, Disney's share will approach 40 percent, according to researcher Box Office Mojo.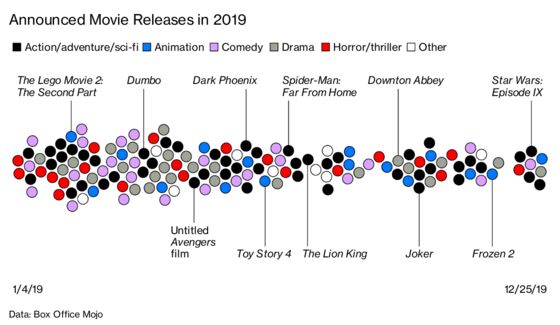 Disney, whose properties include the Star Wars, Marvel, and Pixar franchises, has sometimes demanded more than 60 percent of ticket revenue for its biggest releases, compared with the industry's typical 50-50 split. Adding Fox's film franchises including X-Men, Planet of the Apes, and Avatar will only increase Disney's bargaining power.
That isn't necessarily a bad thing, argues Eric Wold, an analyst at B. Riley Financial Inc. Despite getting a smaller share of revenue from those often-blockbuster films, "you would rather have 35 percent of a $1 billion film than 50 percent of a $50 million film," Wold says. Disney didn't respond to requests for comment.
Investors in theater chains also wonder about Fox's post-buyout film production levels. The studio has released as many as 25 movies annually in recent years, vs. 13 or less from Disney—sparking worries that the new parent company's focus on big-budget megahits will ultimately lead to the combined studios making fewer releases.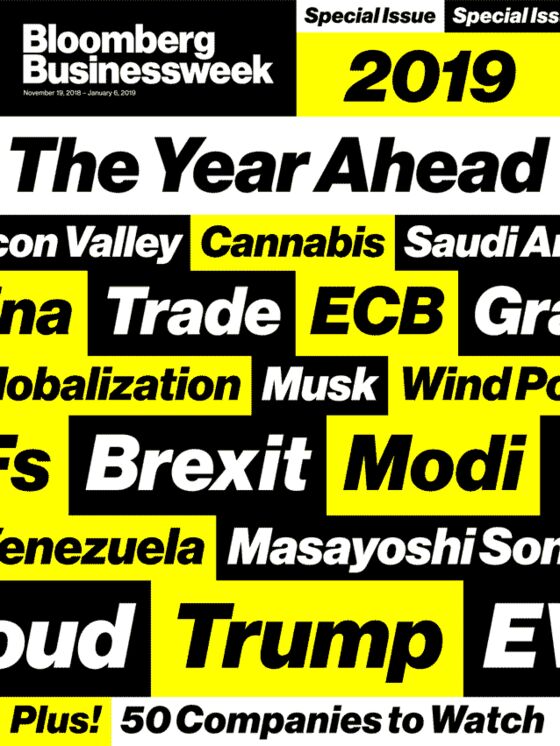 The popularity of subscription plans has been a mixed blessing. MoviePass Inc., which once let fans see a picture a day for $9.95 a month, may have contributed $138 million in additional revenue over the summer, accounting for half of the industry's seasonal increase, says Greg Durkin, a former Warner Bros. Entertainment Inc. executive who now runs the research firm Guts + Data, which uses Screen Engine/ASI data to decipher industry trends.
Theater chain Cinemark Holdings Inc.'s year-old Movie Club, which costs $8.99 for one ticket a month plus various discounts on concessions and additional tickets, had drawn 445,000 members as of November. Rival AMC Entertainment Holdings Inc. says its $19.95 AMC Stubs A-List service, which lets fans see three movies a week, will exceed 500,000 subscribers in November. "This business is healthy by increasing attendance," raising the potential number of customers for high-margin food and beverages, says Cinemark Chief Executive Officer Mark Zoradi.
Still, subscription plans can affect theaters' sales. AMC said attendance revenue was unchanged in the third quarter, even with a 9 percent surge in attendance at U.S. theaters, in part because of the A-List program. So AMC in January will raise prices in 15 states where its subscription program is most popular, including California, Florida, Illinois, New York, and New Jersey.
To contact the editor responsible for this story: James Ellis at jellis27@bloomberg.net