Firing Parachutes at Drones Is One Way to Keep the Skies Clear
(Bloomberg Businessweek) -- At the 13th annual Border Security Expo, held in late March in San Antonio, U.S. Border Patrol agents shopped for surveillance drones, drone-disabling frequency guns, fiber-optic perimeter-monitoring systems, security dogs, vehicle scanners, and other gadgets to stop drugs and people from entering the U.S. illegally. Ronald Vitiello, who weeks later would resign as interim director of Immigration and Customs Enforcement, part of a broader Department of Homeland Security purge, got the celebrity treatment. Nobody talked much about the wall.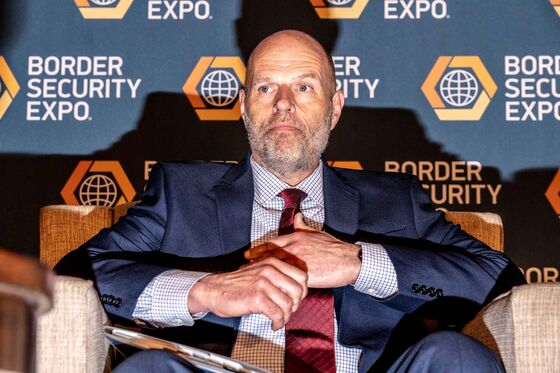 Not long after the expo, President Donald Trump unexpectedly pulled Vitiello's nomination to lead the agency on a permanent basis, telling reporters he wanted to "go in a tougher direction." Vitiello's career began in 1985 as a Border Patrol agent, and he previously served as chief of the Border Patrol under Trump.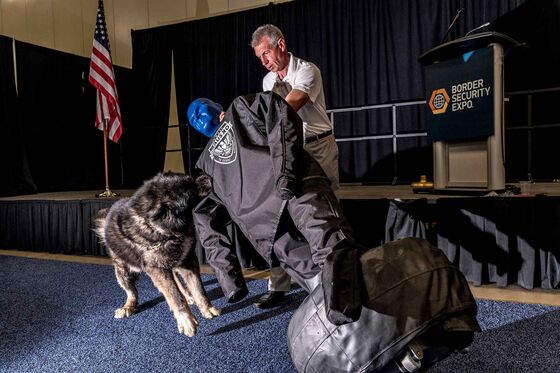 A Caucasian shepherd dog named Tim, brought to San Antonio from Pahrump, Nev.-based Est-Alfa K-9 Security Service LLC, attacks a motorized Pete the Perp dummy made by Krausko Tactical LLC. The dogs are bred in Estonia and can weigh up to 160 pounds. The dummy is designed to withstand a variety of assaults—anything short of live rounds.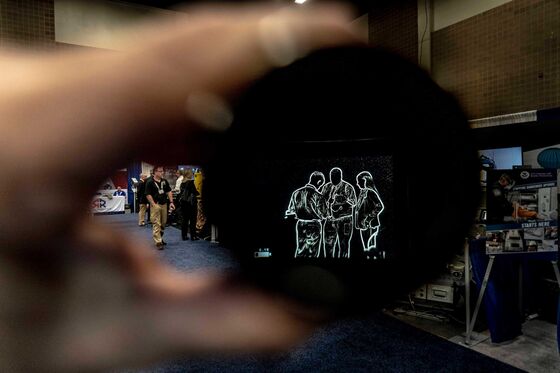 An IR-Patrol scope from optical equipment maker Trijicon Inc. shows people at the convention in a hard edge view. The scope sits on top of a rifle and can capture images and video. Trijicon's biggest customers are federal law enforcement agencies.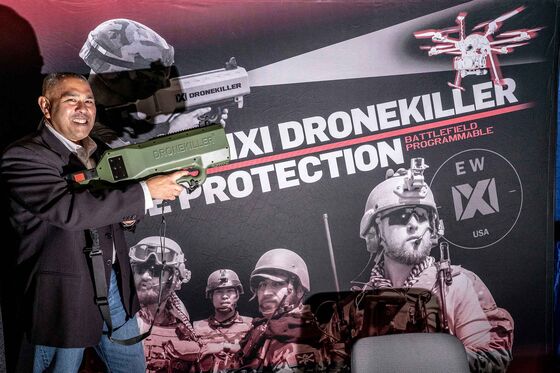 Andy Morabe, director of sales and marketing for IXI EW, holds the Dronekiller, which produces radio signals that can disrupt a drone's communication system. The unit costs $32,500 and is authorized for sale only to the military and other U.S. federal agencies.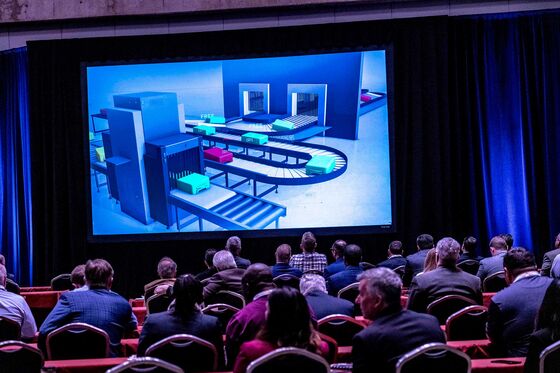 A screening technology presentation at the expo.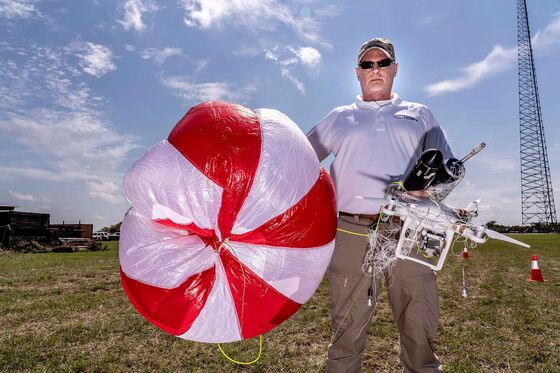 The SkyWall100, made by OpenWorks Engineering Ltd., shoots a net that can capture and ground a drone potentially carrying smuggled goods or drugs. It was just one of the products shown on the Border Security Expo's Demo Day at the Bandera Gun Club in Bandera, Texas.
To contact the editor responsible for this story: Jillian Goodman at jgoodman74@bloomberg.net