Blackstone President and COO Jonathan Gray Sees Volatility Ahead
(Bloomberg Businessweek) -- What's the biggest single issue for Blackstone in 2019?
I think for any large investment organization, it's thinking about deploying capital as you get later in an economic cycle.
 
How late are we in the economic cycle?
I differentiate between the economic cycle and the valuations cycle. This is more like where we were in 1997, when we had a really good economic run which would continue for a number of years, but valuations didn't grow as much. I think the underpinnings economically in the U.S. are still pretty good, but it's getting tougher as interest rates start to move up.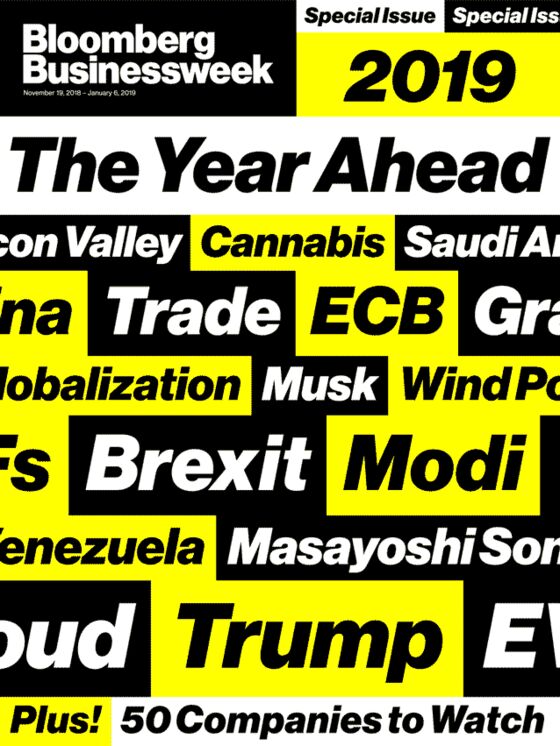 We're very much in a long-term business. We have long-term relationships with institutions. We make commitments to them when we take their capital for a decade or more. That is the essence of our business model, and we don't intend to change that. In this case, obviously what occurred there was very concerning. But again we're taking a long-term view.
 
You're now in many businesses beyond private equity. What are the implications of that?
It gives us many more tools as the environment shifts. Use energy as an example—that's a market that went through its cycle in 2016 and hit its bottom, and it's still coming out of that. There are good opportunities for our energy fund. We've got all these different things we can do, and it makes the investable universe much larger for us and makes our business more all-weather.
 
Blackstone went public in 2007. It seems like stock investors have said, "We kind of don't get it." Why?
We definitely came out at a tough time. The nature of the business is changing. As we get more perpetual capital to manage, we get a step up on our fee earnings, which investors value more highly because they're more predictable and that grows. What we try to tell investors is that the most sophisticated pools of capital in the world are enthusiastic about what we do. We raised $125 billion in the last 12 months, and we're talking about similar numbers going forward. This is a sector that people should not put a huge discount on in terms of valuation, but actually a premium. We pay out these large dividends, and we're now buying back stock.
 
What's your biggest worry for 2019?
In the U.S., that we get a movement upwards in rates and that shakes some asset classes. In Europe, I think that will be more about volatility. The Brexit thing will be messy until the end, but I think things will continue to muddle along. The good news in Europe as an investor is a lot of investors are scared off and that's creating opportunity.
 
Interview has been edited for length and clarity.
To contact the editor responsible for this story: Pat Regnier at pregnier3@bloomberg.net