Black in Carnaby Shakes Up British Fashion at Its Epicenter
(Bloomberg) -- Carnaby Street is the heart of British fashion, home to the Rolling Stones' flagship store, hip brands such as Dr. Martens shoes, and the Liberty London department store with its vast selection of classic designs. The strip, considered the "Capital of Cool" when it featured the playful looks of the 1960s, has evolved with the trends of the day, but—like the rest of the industry—it has largely excluded one group: Black-owned businesses.
Kojo Marfo is trying to change that, with a shop called Black in Carnaby showcasing fashion, art, literature, and home decor from Black British entrepreneurs. "We wanted a store that would empower and connect underrepresented brands to modern-day consumers," Marfo says.
A banner on the storefront boldly declares: "Black-Owned Businesses" alongside a colorful display of African-print fabrics. Inside there are clothing lines from Black designers such as rapper Tinie Tempah, high-end lamps, jewelry sourced from West Africa, and a children's section with books full of Black characters and Black dolls in African dresses.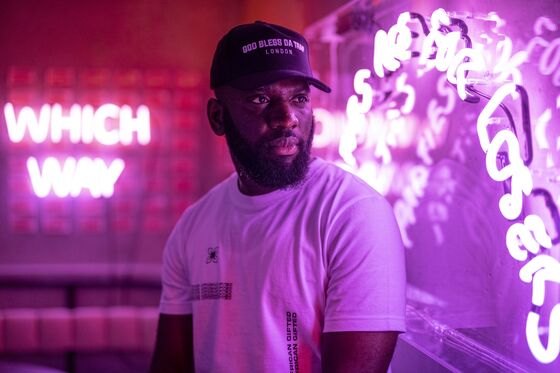 Black in Carnaby was born out of last year's Black Lives Matter protests. Marfo is the brains behind My Runway Group, an advocacy organization formed in 2013 that's hosted events with the British Film Institute, the Tate art galleries, and Goldman Sachs Group Inc. focused on employing underrepresented communities and how to scale businesses. Seeking to challenge the lack of diversity in retail and fashion, he approached Shaftesbury Plc, which owns the Carnaby Street shopping area buildings, with the idea of creating a space on the street to promote Black-owned businesses.
After its successful run as a pop-up ended in December, the store opened in April as a longer-term fixture just as pandemic restrictions in England were starting to ease, allowing nonessential retail businesses to return. Sales at Black in Carnaby have surged almost 200% since the reopening: It's sold about 4,000 products from almost 200 different Black-owned businesses so far—a strong enough performance that Marfo is seeking to expand the concept within England to Manchester, Liverpool, and Coventry. So far, though, Black in Carnaby has been given its space rent-free, and it remains unclear whether it would survive if it had to pay market rates for the space. The pandemic has added misery to retailers already struggling with the shift to online shopping; Shaftesbury has collected just half of the rent owed across its portfolio in the first three months of 2021.
The BLM movement has pushed major companies to start tackling their lack of diversity. U.S. retailers such as Sephora and Macy's Inc. have pledged to commit 15% of their shelf space to Black-owned businesses. While no specific target exists in the U.K., 50 retailers have signed onto the British Retail Consortium's diversity and inclusion charter committing to take decisive action, and Selfridges & Co. Ltd. and Harrods Department Store Co. have said they will stock more products from Black-owned businesses.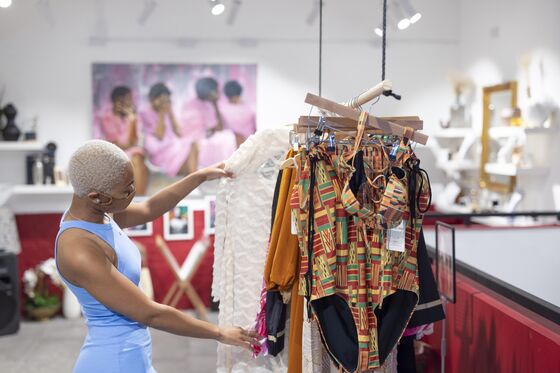 In March the British Retail Consortium released its first diversity report, showing a lack of representation at the top levels of U.K. companies: Black or other minority leaders made up just 4.5% of boards and 5.8% of executive committees, and only 6% of direct reports to boards were from a minority background, vs. 12.5% of the country's population. The British Fashion Council is gathering data and tackling the barriers to entry through educational programs such as mentoring, unconscious bias training for recruiters, and other efforts, says Caroline Rush, chief executive officer of the industry group.
Black in Carnaby is attracting shoppers of varying ethnicities, drawn into the store by its name—some of them to ask what a Black-owned business is, Marfo says. The hype has been a boon to interior designer Feliciana Daniels, who jumped at the opportunity to sell her line of luxury vases at the store. The exposure helped her new business take off, and she was later featured in Vanity Fair and Vogue. "The thought of a store just for Black-owned businesses is right up my street," Daniels says. "I want to be part of the movement."