Birthplace of Semi-Legal Pot Risks Falling Behind U.S.
(Bloomberg Businessweek) -- Since the Netherlands decriminalized marijuana in 1976, Amsterdam's "coffee shops"—which are much more about joints than java—have become a destination for weed lovers from around the globe. But pot has never been fully legalized in the country: You won't get busted for smoking or selling small quantities, but producing or selling it in bulk remains a legal gray zone. And that's proving to be a handicap for the Dutch marijuana industry as full legalization speeds ahead elsewhere.
Dutch seeds are considered the gold standard worldwide, and people with ties to the Netherlands are a big part of the global business. But many of the country's growers say the future lies across the Atlantic, where Canada and 11 U.S. states now allow recreational pot use, and many more states permit medicinal consumption. "We've lost our head start," says Jair Velleman, a Dutchman who dropped out of high school in 1990 to grow pot for Amsterdam's coffee shops. He now runs Lbs. Distribution, a California growing operation that he expects to double in size this year, to sales of $50 million. "In the U.S. I can make money," he says. "In the Netherlands I'm just considered a nutty cannabis activist."
Legal cannabis sales in Europe could grow a hundredfold by 2024, to $39 billion a year, making the region the world's largest legal market, predicts Prohibition Partners, a consulting firm based in the U.K. The Netherlands will likely remain the biggest producer for the next few years, as medical marijuana will account for the bulk of revenue. But with countries in Europe and beyond poised to open up and allow recreational use, it risks falling behind, says Stephen Murphy, executive director of Prohibition Partners. "The government should take more action if it wants to stay on top of the game."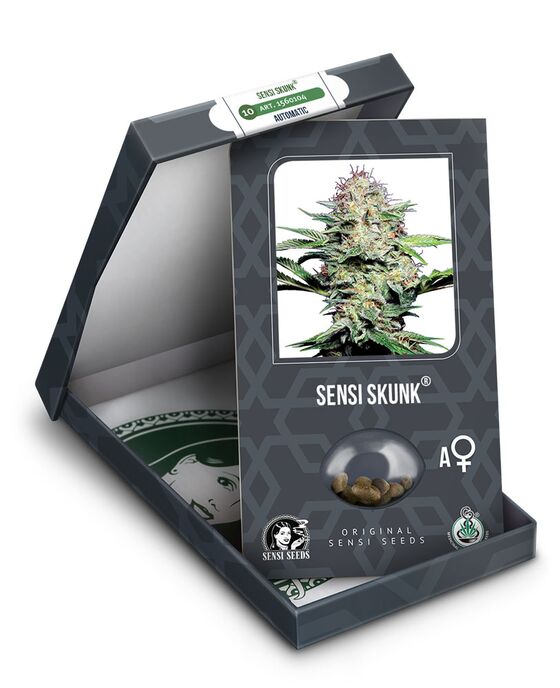 Those with ties to the Netherlands who've moved away aren't shy about trumpeting a pedigree from the country—it has, after all, immense expertise in growing marijuana and the strongest national "brand" in the industry. "A Dutch connection gives legitimacy to a product, a kind of sexiness," says Esther Brans, a Netherlands native who's creative director at Tumbleweed Dispensaries, a chain of seven pot shops in Colorado that sells seeds and edibles under the Dutch Girl brand. "People think fashion from Italy, cars from Germany, and weed from Holland."
Amsterdam-based Dutch Passion, a pot seed retailer founded three decades ago, started exporting to Canada in 2018 and aims to sell to the U.S. once weed is legalized across the country. The Bulldog, an Amsterdam coffee shop that's grown into an empire of restaurants, hotels, and souvenir shops pitching T-shirts and tchotchkes bearing its logo, is looking to expand to the U.S. as well. Chuck Blackton, an American who moved to the city as a teen and developed a powerful variety of pot called Lemon Skunk, left for Colorado a decade ago. Today he runs Verde Natural, a company with two weed stores and more than 6,000 plants in a warehouse just off Interstate 70 on the east side of Denver. "You would have thought Holland was the place where pot would really flourish," Blackton says, "but we've totally eclipsed them."
To recapture some momentum—and clarify the status of the business—the Dutch government is experimenting with state-regulated weed. A handful of companies will get permits to grow in bulk for coffee shops in 10 cities. The government says it's also open to issuing further licenses to growers of medicinal marijuana, up from the single company that has permission today. Given the Netherlands' agricultural knowledge, coffee shop culture, and picky cannabis consumers, the effort has the potential to rejuvenate the industry, says Eric Siereveld, head of seed seller Dutch Passion. "The quality of the state-regulated weed will be so good that it will make Dutch marijuana leading again."
The legal limbo of the business, though, means there are big hurdles to participation, say some would-be growers. Project C, a company formed to produce licensed pot, saw its application for a bank account rejected because of compliance risks until a judge ordered the bank to work with the company. Then in December the town of Drimmelen, 90 minutes south of Amsterdam by car, where the company had planned to grow, barred Project C from taking over a greenhouse. Local politicians said the operation would tarnish the town's reputation and might attract unwanted criminal elements. "We need to reduce the stigma attached to cannabis production," says co-founder Joep van Meel.
David Duclos, marketing chief at Sensi Seeds, an Amsterdam company that's maintained a cannabis seed bank since the 1980s—it has the world's largest collection, with more than 500 varieties—says the government's shift comes too late. Over the past decade, he says, too many in the business have decamped for the U.S. or Canada. There's scant possibility that the newly licensed operations in the Netherlands will grow pot that can compete with the best strains from North America—or what illegal Dutch producers are cultivating. "We missed a major chance," he says. "And in the long run this isn't just about a few million dollars, but about billions."
To contact the editor responsible for this story: David Rocks at drocks1@bloomberg.net