Basquiat, Beeple Drive The Year's Top 10 Art Sales to $781 Million
(Bloomberg Businessweek) -- If you are one of the 500 people listed in the Bloomberg Billionaires Index, where the net worth begins at $5.8 billion (Margaretta Taylor) and ends at $266 billion (Elon Musk), the $781 million  spent on just 10 artworks this year might not seem like much.
For everyone else, it's functionally inconceivable.
These 10 works, which were the most expensive to sell at auction this year, represent more than the total international grosses for this year's latest Bond film, No Time To Die; more than Crypto.com paid to rename the Staples Center; and just a hair under the total amount allocated by New York state for its Covid-19 Pandemic Small Business Recovery Grant Program. 
Were they bargains? World records? Find out below.
$103.4 million for Pablo Picasso's Femme assise près d'une fenêtre (Marie-Thérèse), 1932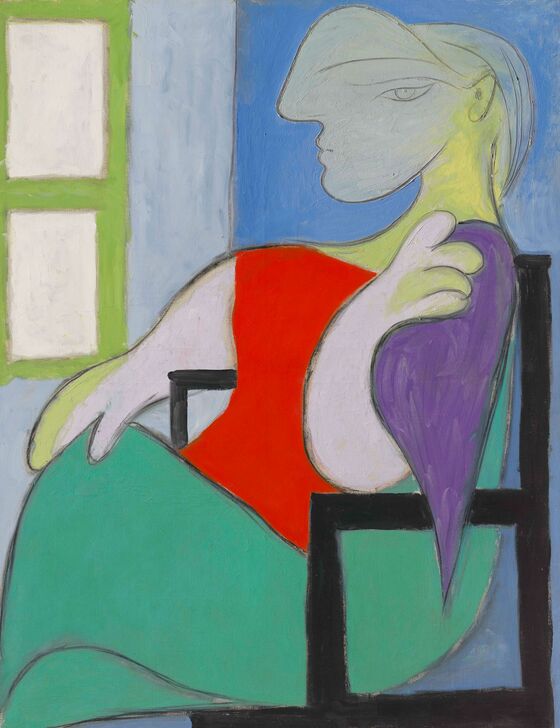 It took just over 19 minutes for this portrait to hammer at $90 million. Auction house premiums, which is a nice way of saying the fees charged for selling the work, brought the price past the $100 million mark. This Picasso sale is a perfect example of the magic that happens when two people want the same thing: There were a flurry of bids until it got to around $60 million. After that, it was simply two collectors, bidding by phone, who pushed up the price, usually in $1 million increments, until it was nearly double its presale estimate. 
Sold at Christie's
$93.1 million for Jean-Michel Basquiat's In This Case, 1983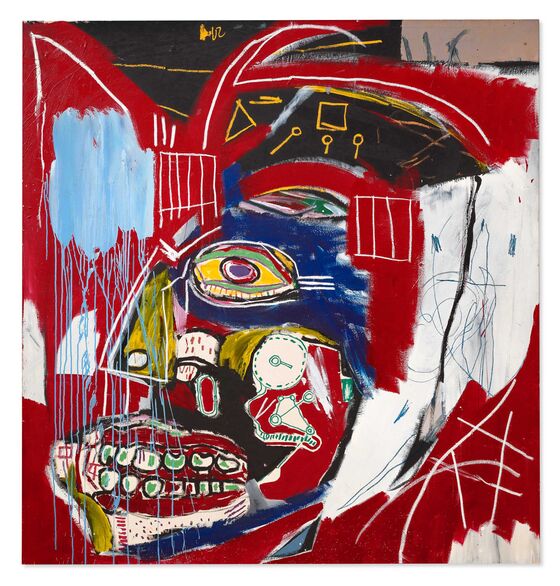 Basquiat's market has been on a tear. Dealers have reported selling his work for three or four times what it would have brought just a few years ago, and this painting, which became his second-most expensive auction result ever, was clearly riding the same wave. Six bidders slowly pushed the work in price increments ranging from $1 million to $3 million. It, too, sold (with premium) for nearly double its presale estimate.
Sold at Christie's
$92.2 Million for Sandro Botticelli's Portrait of a Young Man Holding a Roundel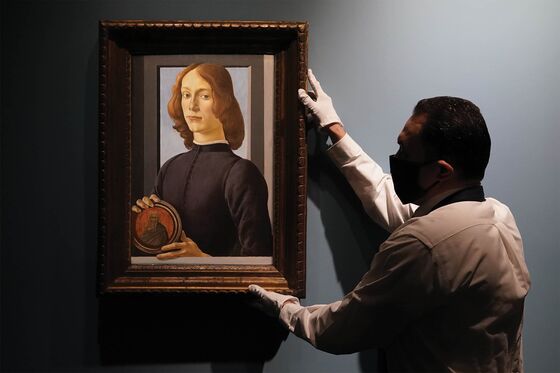 The only non-modern/contemporary artwork to break into this year's top 10 list was the subject of intense debate about how well it would perform before the auction began. Guesses ran as high as $200 million. By those expectations it was a flop: There were barely any bids before the hammer came down—but by nearly any other measure, the sale was a success. The artist's previous record at auction was a mere $10.4 million, set in 2013.
Sold at Sotheby's
$82.5 million for Mark Rothko's No. 7, 1951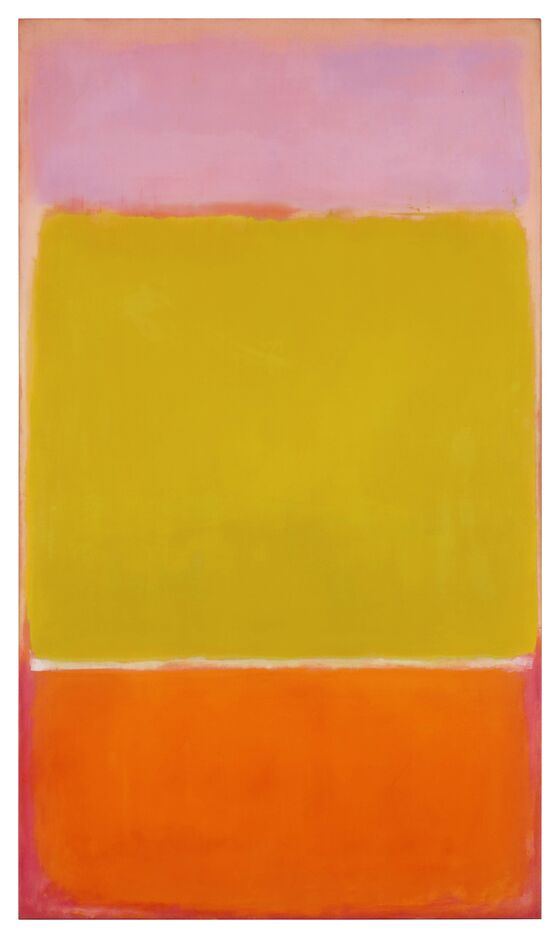 The top lot in the much-vaunted auction of works from ex-spouses Harry and Linda Macklowe was confidently predicted by industry experts to sell for nine figures. It didn't clear that hurdle, falling squarely within the presale estimate of $70 million to $90 million. It went, Sotheby's says, to a collector in Asia for a total that makes it the second-most expensive Rothko work to sell at auction.
Sold at Sotheby's
$78.4 million for Alberto Giacometti's Le Nez, cast in 1965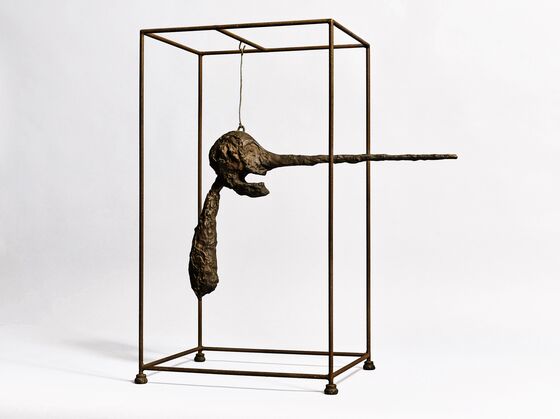 The sole sculpture to make it into this year's list was yet another work sold by the Macklowes and carried an estimate of $70 million to $90 million. Soon after the sale, the crypto entrepreneur Justin Sun tweeted that he'd purchased the work. 
Sold at Sotheby's
$71.4 million for Vincent van Gogh's Cabanes de Bois Parmi les Oliviers et Cyprès, 1889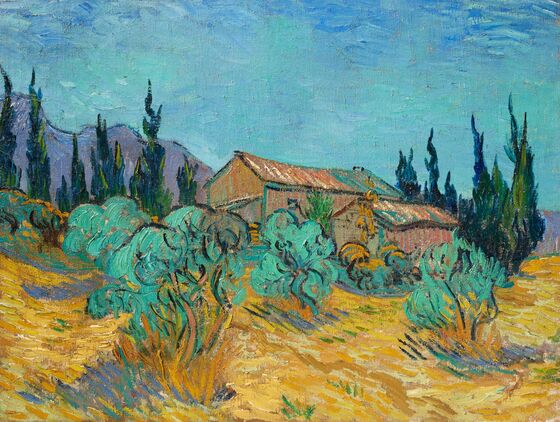 Van Gogh, dead for more than 130 years, just might be 2021's hottest artist. Despite fears that Impressionist art had gone out of style, there was intense bidding— at least seven people vied for this work alone—from around the globe. This painting was one of three van Goghs sold from the estate of oil baron Edwin Cox; another, which didn't make the top 10 list, carried a high estimate of $7 million and sold for $46.7 million.
Sold at Christie's
$70.4 million for Claude Monet's Le Bassin aux Nymphéas, 1917-19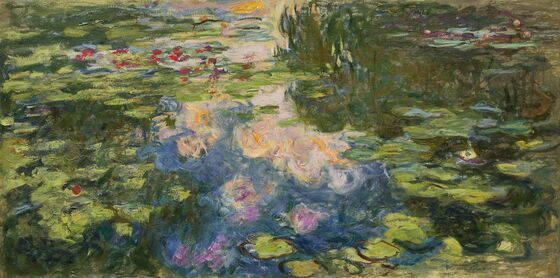 Some works, such as the van Gogh above, look great on a screen but are relatively diminutive when viewed in person. Others, like this Monet, have what's known as "wall power," meaning they command attention and dominate their physical space. Clearly, a buyer agreed: The presale estimate was in "in excess" of $40 million.
Sold at Sotheby's
$69.3 million for Beeple's Everydays: The First 5,000 Days, 2021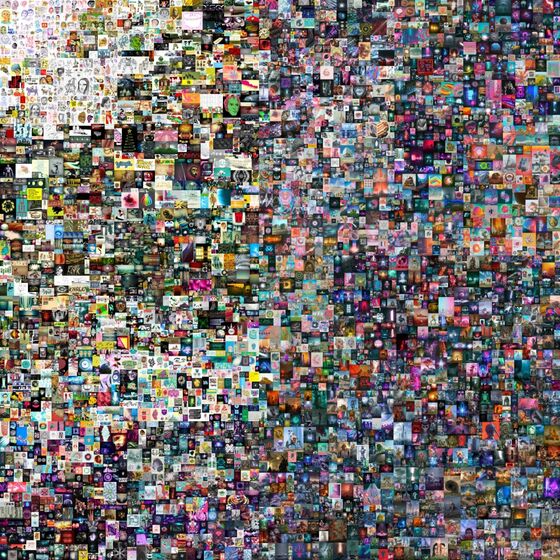 No one saw it coming—not the auction houses, not the art world, not even Mike Winkelmann, who goes by the artist name Beeple. But on March 11, in the final minutes of an online auction for a digital mosaic of images he'd already posted to Instagram, a flurry of bidders pushed the price to heights undreamed of just moments before. In doing so, it lofted NFTs into worldwide public discourse. 
Sold at Christie's
$61.2 million for Jackson Pollock's Number 17, 1951 (1951)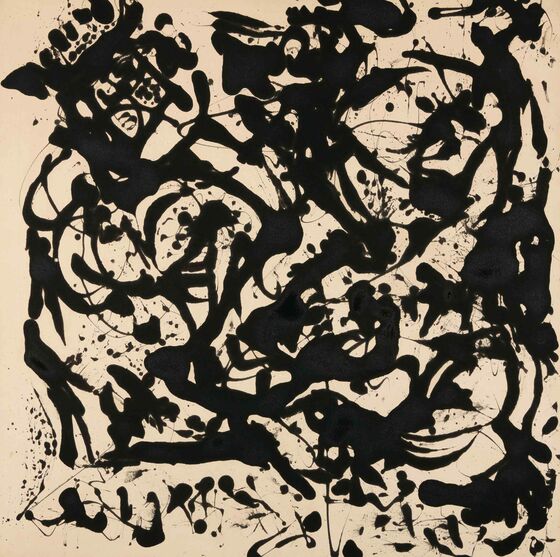 Drip paintings by Pollock are hard to come by. Many are already in museums, and those still in private hands often trade out of public view. (In 2006, the New York Times reported that David Geffen had sold a Pollock for about $140 million.) So when this work came to auction with a high estimate of $35 million, no one knew how it would fare. Aggressive bidding soon provided an answer: The work flew past its high estimate of $35 million to hammer at $53 million. Once the gavel came down, the room burst into applause.
Sold at Sotheby's
$58.9 million for Cy Twombly's Untitled, from 2007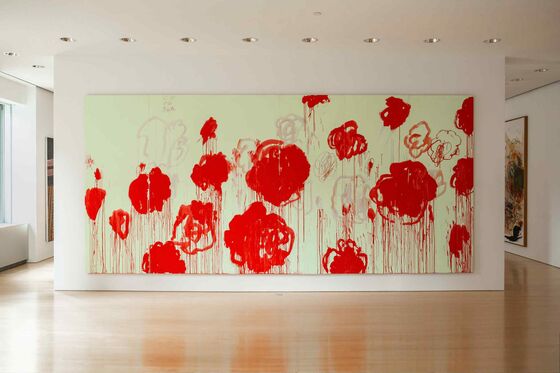 It's hard to call a painting that fetched nearly $60 million a disappointment, but there were high expectations for this late, massive Twombly. Its estimate was $40 million to $60 million; it hammered at $51 million, with auction house fees pushing it go a more respectable—though certainly not a record—total.
Sold at Sotheby's