U.S. Is No Longer Land of Opportunity for Foreign MBA Students
(Bloomberg Businessweek) -- A deadly virus and tight visa rules have foreign business students second-guessing their choice of the U.S., leery of paying full tuition only to miss out on the networking opportunities—and jobs—that have made America the ultimate destination for an MBA.
Foreign students have been a boon to business schools. The vast majority pay full freight, which can be more than $80,000 annually for a two-year program. International students account for almost half of Columbia's entering class this year.
But the allure of an American business degree is fading, according to a new Bloomberg Businessweek survey of more than 3,500 MBA students from 95 business schools around the world. Foreign students are discouraged by the Trump administration's policies and tone on visas and immigration. And they're frustrated by the loss of crucial face time and relationship building as classes go online.
Of the 3,532 students surveyed, 38% were international. On average they reported a lower level of satisfaction with their schools' responses to the pandemic than their domestic classmates did. While international and domestic students gave similar ratings to the effectiveness of professors' virtual teaching, the quality of online course material, and class engagement, international students rated their ability to get the jobs and compensation they wanted far lower.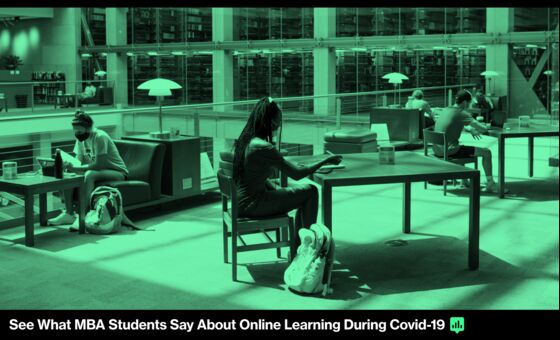 On one of the most important student measures of an MBA, return on investment, the Businessweek survey found that foreign students were significantly less likely to feel that the cost of their education was worth it after changes required by the pandemic.
Their experience may be colored by the extra stress of being far from home and coping with a tough and unpredictable visa regimen, which can deter employers, too. When Jakob Blomqvist, a Swede pursuing his MBA at Harvard Business School, was an undergraduate at Duke in the early 2010s, almost all his international classmates were eager to get jobs in the U.S. Now, he says, many of his Duke classmates have left the country, often because of visa trouble, and a number of his Harvard classmates have abandoned plans to stay in the U.S. "When I graduated in 2014, every large bank and consulting firm—every medium-sized firm, too—would be completely open to hiring international students who needed visa sponsorship," Blomqvist said. Now "it's only a handful."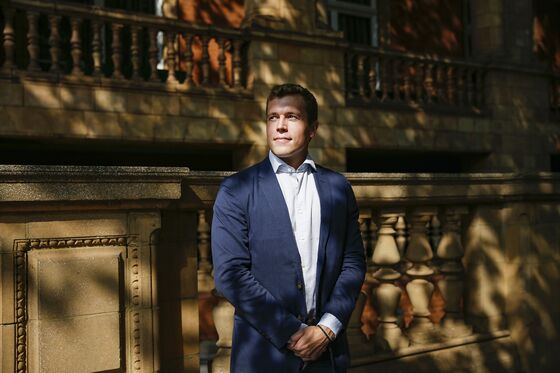 He's taking a year off from his MBA program to work in London at an investment firm where he had an online internship over the summer. He said he wants to be closer to his family and hopes to resume his studies—in person—once infections have subsided.
Student after student had a similar story to tell. Yet many said they knew what they were getting into, noting that their domestic counterparts were suffering, too, and said they'd probably find work of some kind to start their careers in the U.S.
As for those who already have jobs but want an MBA, "if things aren't going well, it's really easy for them to say, 'I'm going to put it off for another year,'" says Dick Startz, an economics professor at the University of California at Santa Barbara.
It's a choice they may be able to afford more than the business programs can, especially at public schools hit by deep state budget cuts amid the pandemic's economic shocks.
Many of the problems predate the virus. Foreign student enrollment in U.S. business programs decreased at a higher rate last year than in any other program, according to the Council of Graduate Schools.
And some precede the current administration. In a statement in June announcing it wouldn't enroll a class in its residential two-year MBA program in fall 2021, Purdue's Krannert School of Management said applications and admissions for full-time MBA programs across the country "are steadily declining as international students choose to study outside the U.S. and domestic students opt for online programs." From 2009 to this year, applications to Krannert dropped 70%, to 251, and new enrollments fell 61%, to 44, according to spokesperson Tim Newton.
If the American MBA is to recover its full luster, it will have to stand up to the foreign competition that Krannert noted, even as the virus's surge in the U.S. gives universities abroad a unique opportunity to attract talent.
Geoff Perry, executive vice president and chief officer for Asia Pacific at AACSB, which connects educators, students, and businesses, observed a "weariness" with the American experience. He said a big jump in the quality of programs in the U.K., continental Europe, and, increasingly, the Asia-Pacific region could threaten "the hegemony of U.S. business schools," even among those at the top.
For many students, the purpose of business schools is pretty straightforward: to get a better job and make more money. That's where the gap between international and domestic students was biggest. Asked in the Businessweek survey whether they got the job they wanted after graduation, international students were significantly less satisfied than domestic students. The satisfaction gap on compensation was similar.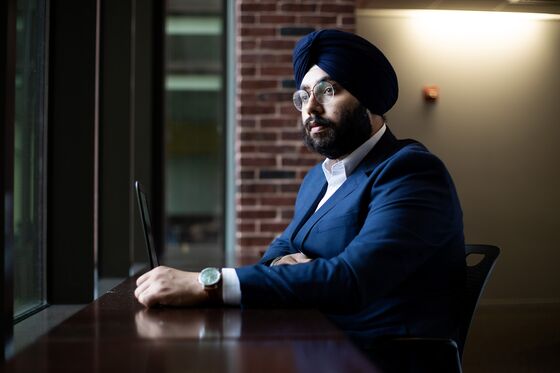 Behind the numbers are people like Rabmeet Singh, an Indian student at Brandeis International Business School in Waltham, Mass., who says if he could go back in time he'd tell himself not to come to the U.S. this year. In March he was choosing among three internships. The single summer between an MBA candidate's two years in the U.S. is the moment for a prized internship that can turn into a job offer. In the end, all three internships were rescinded, and Singh wound up doing unpaid consulting work for his university's dining service and taking summer classes.
Singh said searching for jobs this summer, even as the visa drama surrounding Immigration and Customs Enforcement's abrupt guidance barring many international students from entering the U.S. for the fall semester was playing out in court, caused an "unimaginable amount of stress." At this point, even if a company wanted to hire him, it probably wouldn't be able to, he said, because many of the largest ones have issued hiring freezes.
 
Details of how we conducted the survey, which includes students from top-ranked schools in the Bloomberg Businessweek 2019-20 MBA ranking such as Stanford, Dartmouth, Harvard, IMD, Insead, and Ceibs, can be found here. A more detailed look at the entire survey's results can be found here.