Barilla Pasta's Turnaround From Homophobia to National Pride
(Bloomberg Businessweek) -- On a warm September evening in 2013, Claudio Colzani drove his Audi the 100 or so miles from Milan to Parma, home for almost two centuries to the world's largest pasta empire. He had joined Barilla SpA as chief executive officer less than a year before and was on his way to a dinner with its chairman, Guido Barilla, who was giving a live interview on national station Radio 24. As the sun edged lower in his rearview mirror, Colzani turned up the volume and listened as his boss walked the hosts through the company's family heritage—its spaghettis and sauces. Then Barilla dropped a bombshell he would spend half a decade atoning for.
"I would never do a commercial with a homosexual family, not for lack of respect, but because we don't agree with them," Barilla said on Italy's best-known radio talk show. If gay customers didn't like that, they could go buy another brand of pasta, he said. Barilla, who together with his three siblings owns 85 percent of the company's shares and holds an individual stake worth about $1.1 billion, extolled the values of the "classic family" that the brand targeted. The chairman, who turned 60 last year and has five children, further clarified that he opposed adoption by gay parents.
Colzani was stunned. He immediately called Luca Virginio, the company's head of communications, shouting into the phone, "What the hell is going on?" It would take another half-hour to arrive at Parma's Ristorante Cocchi and confront his boss about the magnitude of his mistake. In that time, and in the weeks that followed, social media ignited with outrage as people accused Barilla of homophobia. Amid calls for a global boycott, Colzani's family and friends asked what he was doing running that sort of business, and members of his leadership team said they felt deeply uncomfortable. Harvard pulled the pasta from its dining halls, and major retailers in the U.S. and Europe asked to meet with Colzani to clarify the company's stance. The list of celebrities pledging to shun the brand included Jodi Picoult and Chrissy Teigen, who suggested in a tweet to her 11 million followers that she would fund gay pornography filmed in a bathtub filled with linguine.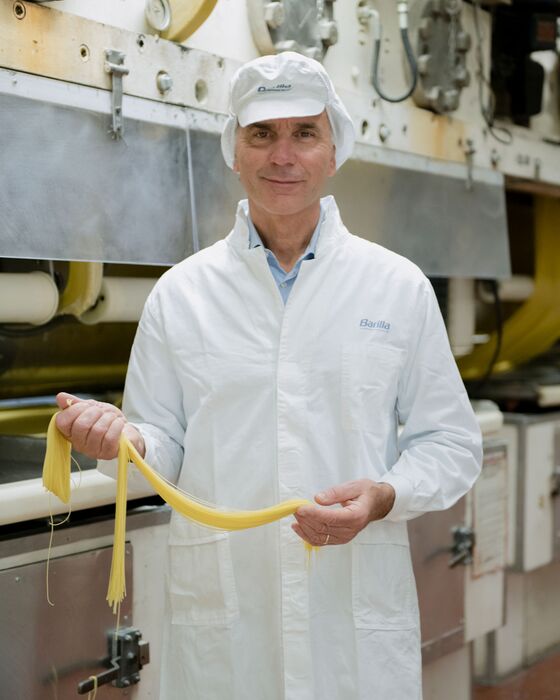 "I was concerned about the market share, but I was much more worried about people perceiving Barilla as an out-of-date brand," Colzani said in a February interview at Barilla's headquarters, a steel-and-glass low-rise next to a sprawling factory that produces almost 1,000 tons of pasta per day. (Through a spokesman, Guido Barilla and his siblings declined to be interviewed.) The finance team alerted Colzani to a marginal dip in the company's sales, but the commercial impact was microscopic. In the consumer-goods industry, short-term losses can usually be recovered through small price adjustments. At $3.2 billion (excluding currency fluctuations), Barilla's revenue was ultimately higher in 2013, the year its chairman made the comments, than in 2012, and higher still in 2014.
Because the bigger preoccupation for consumer brands tends to be cachet—an abstraction valued in the tens of billions of dollars on their balance sheets as "intangible assets"—irrelevance can have worse financial consequences than brief buffers in a company's revenue streams. In February, Kraft Heinz Co. admitted its products were failing to connect with diners who increasingly turned their back on industrialized food when it wrote $15.4 billion—more than half the group's annual sales—off the value of Oscar Mayer hot dogs and Velveeta processed cheese.
For decades, Barilla was unshakable. As the flag-bearer for mass-market pasta, the company not only survived Atkins and other low-carb diets but thrived on an image of authenticity. In the U.S., dry pasta brands are generally interchangeable, only further anonymized when doused in marinara. But Barilla's serial promotion of its ties to Italian home cooking in television ads set to an Andrea Bocelli song earned it a quarter of the U.S. pasta market. Colzani now watched that carefully curated image unravel in real time. He measured the brand's declining appeal with customers on a monthly basis using tools developed by Millward Brown, a market-research company owned by advertising conglomerate WPP Plc. In 2014, Barilla dropped 21 spots on the Reputation Institute's annual ranking of companies.
Before Barilla, Colzani had enjoyed a 25-year career at Unilever, most recently in New Jersey, where he was chief customer officer and sat on the diversity committee. He first registered an interest in joining Barilla after hearing its chairman speak at a consumer-products forum in Barcelona in 2011 about the company's commitment to fighting obesity through better nutrition. But the 2013 incident served as a stark reminder that, in Italy, "the debate on LGBT issues came very, very late compared to many other European countries," Colzani said. He attributed the lag to the overwhelming influence of religion on moral philosophy in a country where about 70 percent of citizens identify as Catholic.
Colzani called former colleagues for counsel and appointed a chief diversity and inclusion officer. He leaned on workplace consultants Korn Ferry for advice and formed an external advisory board. U.S. public-relations company Edelman was drafted to steer communications. Colzani started spending about $5 million a year devising an ambitious reputational turnaround. For the past five years the company has earned the highest possible score on the Human Rights Campaign's corporate equality index. Barilla transformed from a pasta giant that would never feature homosexuals in its campaigns into one that sells spaghetti in homoerotic packaging.
 
Barilla was founded by Pietro Barilla in 1877 as a small bakery on a merchant road in downtown Parma, a city with pillared churches and bustling piazzas at almost every turn. It has a storied association with the country's finest food—its namesake province is home to the acclaimed Culatello cut of cured ham and to Parmigiano cheese, often imitated outside the region as "Parmesan."
Today, Barilla is a superpower. It owns about a dozen food brands, including high-end Voiello pasta and Wasabrod, the world's largest producer of Scandinavian crispbread, and last year sold about $4 billion worth of products in more than 100 countries. For much of its early history, Barilla had incomparable clout in Italy's pantries, boasting in commercials that its products were the backbone ingredients in the majority of pasta dishes plated in family homes across the nation. Today it accounts for a little less than half of Italy's pasta, with its nearest rival, De Cecco, making up a distant 10 percent. Twenty years ago, Barilla generated almost all of its revenue at home, but now, Italy accounts for about a third of its sales. That number is expected to drop as Barilla seeks growth from developing markets such as Russia and Turkey, Colzani said. He's also bullish on new noodles aimed at the post-yoga crowd: vegan and gluten-free penne made from red lentils.
The business has fallen out of family control only once, for about a decade, when it was reluctantly sold to U.S. chemical conglomerate W.R. Grace & Co. In the early 1970s the construction of Barilla's new factory on the outskirts of Parma took an enormous financial toll, and Italy's government set price controls on the majority of the company's products. Since reacquiring Barilla in 1979, the family has advocated for the sort of costly long-term initiatives that tend to fare better at private companies than publicly listed ones.
Colzani said that during his six years at the helm, he's never had a conversation with the Barillas about boosting profit. Instead, discussions have revolved around environmental efforts, such as hiking the company's costs by about €40 million ($45 million) a year to rid its supply chain of palm oil, which it did in 2017. Barilla is also working with the farmers who supply the durum wheat for its pasta to end their use of glyphosate-based herbicides, which the World Health Organization classifies as probably carcinogenic to humans.
This sort of progressive work only fuels the romanticism Barilla enjoys as one of Italy's largest family-owned businesses. This same dynamic has been championed by the families behind chocolatier Ferrero SpA's generous funding of literature and science programs, distiller Davide Campari-Milano SpA's partnership with the contemporary art fair in Turin, and coffee giant Luigi Lavazza SpA's mission to improve livelihoods in the countries from which it sources its beans. "I think most of the owners perceive the company as an extension of their families, and one positive is that it triggers a sense of belonging for employees," Massimo Magni, who lectures on organizational behavior at Bocconi University's school of management, said of the nation's corporate kindred. "But a pitfall is that the family will often take more of a paternalistic approach than a management approach."
That sense is even stronger at a company such as Barilla, which brands its namesake product as a cornerstone of national identity. The alignment of its advertising with the Italian idyll of a nuclear, traditional family gathered around a home-cooked lasagna reflected a lifestyle the vast majority of the country's citizens are proud to lead. Italy still has one of the worst records for gay rights in Western Europe, according to a regional arm of the International Lesbian, Gay, Bisexual, Trans and Intersex Association. Last year the country placed in the lower half on the advocacy group's annual ranking of European nations, based on marriage equality, reports of hate crimes, and other metrics.
Barilla is not the only Italian pasta maker to come under fire for homophobia. In February, Italy's Supreme Court ruled that Gian Luca Rana, the CEO of Verona's family-owned Pastificio Rana SpA, had caused "concrete and serious prejudice to the dignity" of a manager he'd repeatedly addressed as finocchio, the Italian word for "fennel," which is also a homophobic slur. Rana defended his use of the word as innocuous in the context of collegial workplace banter. Even though Guido Barilla immediately apologized for the comments he made on the Radio 24 talk show, he drew ire for sounding phlegmatic—he referred to having offended "the sensitivities of some people."
Some attitudes are less equivocal. In the first parliamentary session that followed the chairman's interview, Gianluca Buonanno, a politician in the right-wing Lega party, provoked two openly gay colleagues with a fennel bulb and attempted to physically assault one of them. The following month, in an unconnected event, a 21-year-old gay medical student who had been a victim of bullying dialed 10 suicide hotlines before jumping to his death from the 11th floor of a former pasta factory in Rome. "Italy is a free country but there is homophobia," a note found after his death reportedly read. "Those who have these attitudes must deal with their conscience." It was the third suicide by a young gay man in Rome that year.
During this same period of time, workers at Barilla—which employs about 8,500 globally at more than 50 factories and offices—expressed shock and dismay. The chairman's comments struck some as especially provincial, given his otherwise international outlook. "I know Guido very well, and he told us many times in small groups that he made a mistake and apologized for embarrassing us as employees, because he's not like that, and the company isn't like that," said Alessandro Spadini, who's worked for the pasta maker for almost three decades and runs the Pedrignano plant adjacent to its headquarters.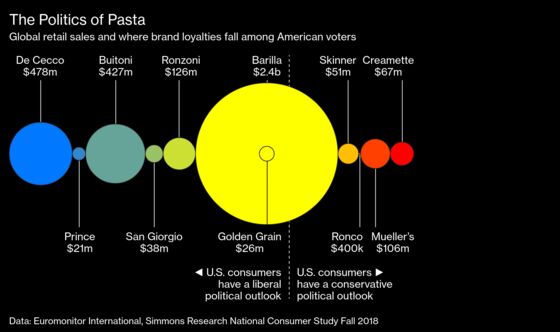 The fourth Barilla in as many generations to lead the company, Guido Barilla joined the business in 1986 and drove much of its expansion abroad before taking over the chairmanship from his father, who died in 1993. After studying philosophy in Italy, he'd started his career at several food companies in the U.S., a country to which he'd retained a sentimental connection after competing as a track-and-field athlete at Boston College. He keeps an apartment in Manhattan, and two of his sons are enrolled at his alma mater in Massachusetts, where they're members of the soccer and tennis teams.
Outside of a board directorship at French yogurt giant Danone SA, Barilla lives and breathes the family's pasta empire. He dresses the part of the modern industrialist, matching understated ties to dark suits cut to his tall, slim frame. Before his on-air misstep, his only public eccentricity had been the styling of his gray hair, which oscillates between a military trim and an unkempt musketeer's mop. He eats Barilla pasta daily and prefers it unadulterated, renouncing sauce in favor of light Parmigiano shavings and a shallow spoonful of olive oil.
The most remarkable thing about the chairman's interview was just how unremarkable it was in the context of the hostile rhetoric of Italy's most powerful businessmen. In 2015, Domenico Dolce and Stefano Gabbana, the billionaire founders of the eponymous Milan-based fashion house, proclaimed in an interview with Panorama magazine that "the only family is the traditional one" and that children conceived with the help of in vitro fertilization were the "synthetic" sum of "semen from a catalogue" and a "rented uterus." Despite being a couple for 23 years before a split in 2005, they also spoke out against same-sex marriage. Their views were condemned by leading voices: Elton John called for a boycott, and Victoria Beckham expressed her love and support for his family, which was conceived through IVF. In recent months, haute couture powerhouses Gucci SpA and Prada SpA have introduced and subsequently withdrawn an $890 turtleneck sweater deplored for resembling blackface imagery and a $550 monkey figurine reminiscent of anti-black caricatures. Although the companies have denied any subliminal messaging, the designs come as Italy's xenophobic discourse soars under its right-wing government, which views immigration as a threat to national identity.
At Barilla, Colzani is determined that the company resist the backward direction of the country, which entered recession for the third time in a decade in January and has seen the annual number of racial and homophobic attacks steadily rise. He's adamant that instead of priding itself on reflecting the country's culture, Barilla should lead it by projecting a better ideal. After the radio interview, Colzani plotted three chapters: apology, investigation, and promotion. "We were simply trying to be a good citizen. Now, we're trying to be a role model."
The strategy to right-size Barilla's image falls in line with a wider attempt the business has taken to appeal to more-discerning shoppers. Over the past decade, with carbohydrates under siege from fashionable ketogenic and paleo diets, the company has directly funded or is tied to more than 10 peer-reviewed studies that have touted pasta's nutritional benefits. The Barilla Center for Food & Nutrition has co-hosted breakfasts at the World Economic Forum in Davos promoting sustainability initiatives.
The radio interview effectively rescinded Barilla's seat at the table with progressives, whom it needed to ensure the long-term viability of the brand. "I would guarantee that there would have been virtually no drop-off in sales, because capability—Does the pasta taste good? Is the distribution effective?—means more to the customer than character, which has more saliency with employees, retailers, and community partners," said Rupert Younger, who leads the Oxford University Centre for Corporate Reputation and is a co-founder of communications company Finsbury. Instead, a typical betterment catalyst in cases such as Barilla's is the landslide of staff—including senior managers—voicing their anger at the discriminatory statements, he said.
 
The week after his comments, Guido agreed to meet with Parks Liberi e Uguali, a nonprofit that works with employers on LGBT inclusion, and the Tyler Clementi Foundation, which focuses on ending bullying and online harassment. Colzani implemented diversity and inclusion training and unconscious bias courses for the entire workforce. Now employees are asked every 18 months whether they feel their leaders are committed to building more-diverse teams. (In the latest assessment, 72 percent of participants said yes, up from 65 percent in the previous one.) Almost 1,000 workers have formed and joined employee resource groups, each focused on a specific theme, such as refugee training or gender and sexual identity. Beatrice Burlenghi and Martina Olivola, the leaders of the latter group, nicknamed Voce, distributed Barilla-branded rainbow bracelets to employees after meeting with a similar group at General Electric Co. that had done the same.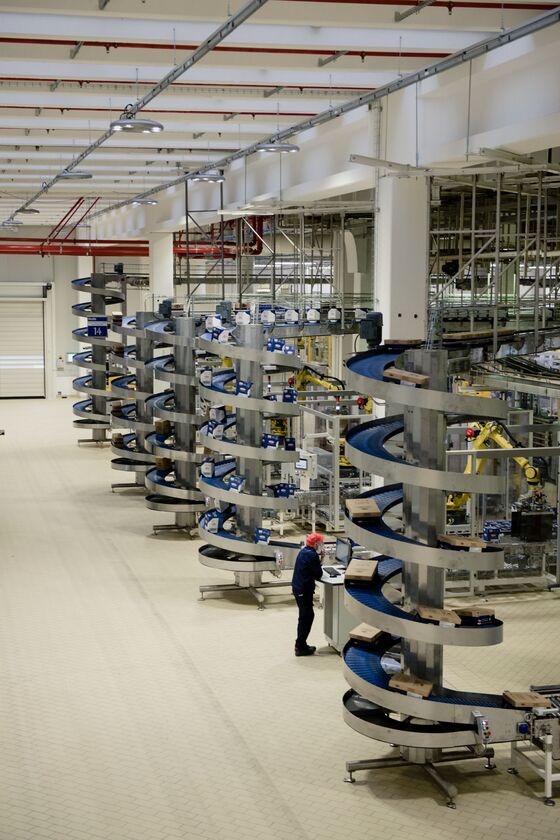 All the company's efforts are supervised by Kristen Anderson, the chief diversity and inclusion officer and a former chemical engineer on Barilla's research and development team. She also heads an internal committee of about a dozen employees that meets every two months to gauge progress on initiatives such as co-creating packaging with disabled customers and promoting women to leadership positions. Colzani's request for a separate board of external advisers was tougher to deliver on, because most of the potential candidates Barilla approached didn't want to be affiliated with the company, Anderson said. David Mixner, a civil rights activist, author, and playwright once named by Newsweek magazine as the most powerful gay man in America, refused four times to meet with Guido Barilla before finally agreeing to it as a personal favor to a friend who worked in public relations.
"I joined the boycott and said I wouldn't meet with him, because I'm so sick of going to these things and hearing nothing but apologies," Mixner said. He finally relented and met the chairman for lunch at the Glass House Tavern near Times Square. Before sitting down at the restaurant, which has a crispy chicken salad named after him, Mixner instructed the waiters to speed up the service so he could leave within the hour. He and Barilla ended up spending four hours at the table, during which the 72-year-old Mixner spoke of the pain he'd suffered for being gay. He'd spent three years estranged from his family, lost jobs, and been the target of a hate crime. Barilla said his family had a long history of combating injustice, with his father having been involved with members of the resistance against Italy's fascist regime in the 1940s.
The company now pays Mixner an annual stipend of $25,000 to serve on the advisory board. It has also sponsored some of his plays, the proceeds of which have gone to the Ali Forney Center, an organization based in New York that helps homeless gay youths find shelter, and efforts to advance marriage equality in Italy. Since his lunch with Barilla, Mixner has become the chairman's most trusted confidant on diversity issues. "I got a lot of grief from the LGBT community when I agreed to help him out," Mixner said. "But I told them that the purpose of a movement is to change minds."
At the company's annual staff meeting in December, Barilla showed a short film in which an American employee narrated, "Five years have passed since the beginning of our journey." Pictures of Mixner and the company's chairman hugging flashed on the screen to a solemn piano solo as the narrator said that Barilla had come to learn that love is blind, because it makes no distinctions of gender, religion, or race.
Two months earlier, at the Pasta World Championship in Milan, Barilla did exactly what its chairman had promised would never happen: It unveiled a limited edition of its most popular product, Spaghetti No. 5, wrapped in a box illustrated with two women holding hands, a single strand of pasta held between their lips in a nod to Walt Disney Co.'s Lady and the Tramp. It was designed by Olimpia Zagnoli, an Italian artist who had advocated for boycotting Barilla in 2013.
There's still a way to go. When Burlenghi, the Voce team leader, participated in the most recent Pride march in Milan wearing a Barilla T-shirt, she was asked by fellow attendees if the company had paid her to walk on its behalf. Barilla hasn't received many compliments for its efforts from its former critics, Colzani said. "They say, 'You're OK. You're still in repair mode.' Which I think is a fair comment. We'll always try to improve ourselves before telling others we're fine."
Barilla still leans on its heritage, though. In the middle of the lobby at the company's headquarters, a screen updates about every 10 seconds with thousands of Instagram posts pooled from every continent that promote the Mediterranean diet or dishes made with Barilla's products. Opposite, a floor-to-ceiling painting hangs on the wall, based on a black-and-white photograph of the pasta maker's first shop in Parma. The canvas is brightened by a loud diagonal dash of yellow that reads, "Di che pasta sei fatto?" a colloquialism in Italian that means "What are you made of?"
To contact the editor responsible for this story: Silvia Killingsworth at skillingswo2@bloomberg.net, Jim Aley