Avon Is Trying to Give Itself a Makeover
(Bloomberg Businessweek) -- In 2016, with two young children and needing money for her law studies, Samantha Richard decided to become an Avon Lady. Trudging from home to home in the suburbs of London, struggling to sell lipstick and mascara, she lasted a day. "My anxiety couldn't handle it," says Richard, now 23. "I wasn't ready to start knocking on strangers' doors, so I thought there had to be a better way."
It turned out there was. Richard began making Facebook Live videos offering beauty tips and directing customers to Avon Products Inc.'s nascent e-commerce platform. She added her own YouTube channel, which has grown to 2,900 subscribers, supplementing her appearances with Instagram posts and tweets. Now she sells Avon goods to customers from Yorkshire in England's north to Cornwall in the far southwest—most of whom she's never met.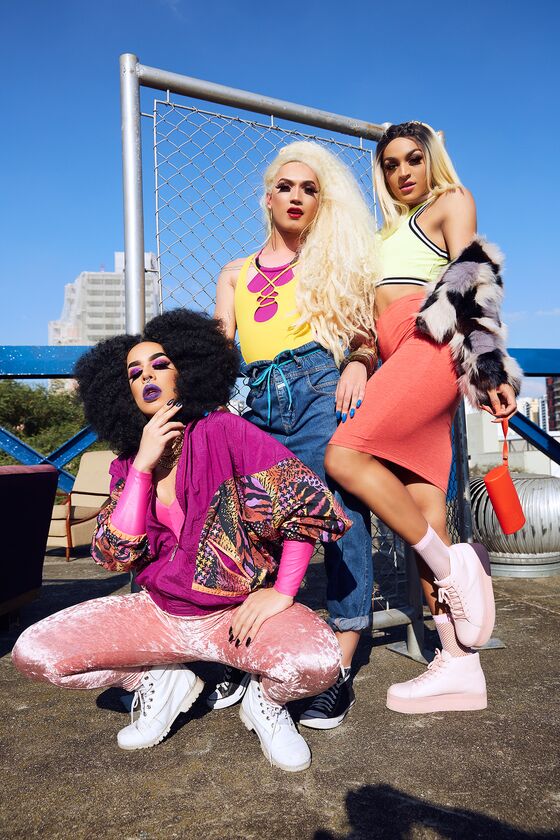 The 132-year-old company needs more sales representatives like Richard to turn around a business that's fallen on hard times. Across the U.S. and other developed economies, door-to-door vendors who once hawked everything from makeup to encyclopedias are switching to other lines of work. They've fallen victim to the spread of Walmart Inc. and other big-box stores, the rise of Amazon.com Inc., and the increase in two-career households—which means there's no one home to answer the bell.
Avon largely gave up on the U.S. about two years ago, selling its American operations to private equity firm Cerberus Capital Management LP. It moved its headquarters to London, saying the shift would help it focus on international markets such as Brazil, where door-to-door selling still works. This year the board replaced Chief Executive Officer Sheri McCoy with Jan Zijderveld, a veteran of consumer-product giant Unilever Plc, after the share price plunged, sales stagnated at about $5.7 billion, and investors led by Shah Capital Management, Barington Capital Group, and NuOrion Partners called for a strategic and management overhaul.
Zijderveld is trying to digitize and speed up Avon's business, introducing an online brochure that sales representatives can send clients via the popular WhatsApp messaging service. He also aims to freshen Avon's fusty image with hipper marketing, such as a video ad in Brazil that features drag queens and transgender models. "What's been missing is a belief that this is a business for the future," says Zijderveld, who joined Avon in February. "We want people to think, 'Wow, that's Avon?' "
Borrowing a page from the playbook of fast-fashion brands such as Inditex SA's Zara, which rushes new apparel designs from runway to shop floors in a few weeks, the CEO wants to accelerate product development. One result: Avon's makeup items are being brought to market in as little as four months, down from two years, Zijderveld says.
Moving faster may not be enough. "The main challenge now for Avon is the image of the brand and how it needs to revamp," says Kloe Angelopoulou, an analyst at Euromonitor International Ltd. "It needs to become more appealing to millennials." To try to increase the wow factor, Avon is adding such products in the U.K. as "lip tattoos," or long-lasting color applied with a special pen. It also plans to launch a line of Korean cosmetics in October to get in on the boom in so-called K-beauty products.
Avon's digital brochure was released last month in 12 markets, including Argentina, Brazil, Mexico, Russia, and Turkey—all places where e-commerce is less developed than in the U.S. or the U.K. Customers can place orders via Avon representatives. The company plans to add editorial features online, as L'Oréal SA has done with its "beauty squad" of video bloggers.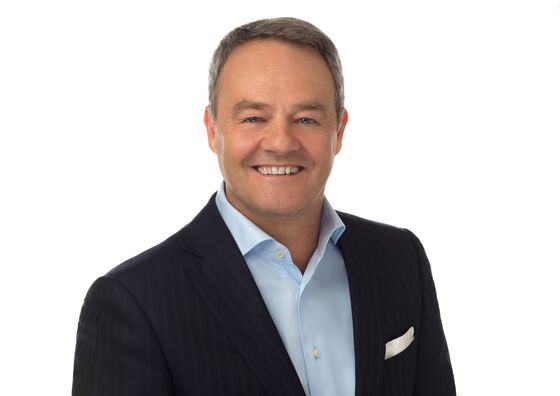 Still, connecting with Instagram-obsessed young consumers could be tough for Avon, which eschews celebrity associations, long a staple of cosmetics marketing. It's an easier fit for the likes of L'Oréal or luxury-goods giant LVMH Moët Hennessy Louis Vuitton SE, which last year scored a hit when it launched Fenty Beauty by Rihanna in collaboration with the Barbadian singer.
With U.S. sales by door-to-door vendors and other self-employed merchants falling to $34.9 billion last year from $36.1 billion two years earlier, according to the Direct Selling Association, Avon is relying on such markets as Brazil for growth. The Latin American country accounts for almost a quarter of the company's sales, but Avon still trails local competitor Natura Cosméticos SA and has been losing market share to smaller rivals.
Since Zijderveld took over, Avon shares have lost an additional third of their value. For the first quarter, the company reported a net loss of $21 million, after a $37 million shortfall a year earlier. The number of active sales representatives fell 4 percent to about 6 million. Avon's share of the global beauty and personal-care market fell to 1.5 percent in 2017 from 1.8 percent two years earlier, according to Euromonitor. "There is no fast turn here," says Bloomberg Intelligence analyst Noel Hebert. "The challenges for the company are unchanged."
So far, Avon's worldwide e-commerce sales remain negligible, a spokesman says. To speed up the embrace of new forms of selling, the company is setting up a training program to coach a half-million representatives monthly. They could take tips from Richard in the U.K., who says she earns almost £1,000 ($1,300) a month, working a few hours a week in addition to her studies and parenting duties. "Cold-calling used to be OK," she says, "but I just don't think it's done anymore."
To contact the editor responsible for this story: James Ellis at jellis27@bloomberg.net