The Future of Auction Houses May Depend on Cheap Art
(Bloomberg Businessweek) -- The art market is a very small place. Even the most ­optimistic estimate pegs last year's global art sales at about $64 billion, or about half the 2017 revenue of Walgreens's parent company.
Of course, Walgreens sells necessities, and it sells them cheaply. Art, in contrast, is a very expensive, nonessential ­luxury good. Works in the industry considered "entry level" top out at about $60,000, which is what the Bureau of Labor Statistics lists as the average household expenditure total in the U.S., per year.
Against these odds, a dedicated (and rotating) series of players in the art market have been trying to get it to grow for years. "This is the $65 billion question," says Marion Maneker, founder of industry website Art Market Monitor. "The whole issue for the auction houses is: Why can't this business get much, much bigger?"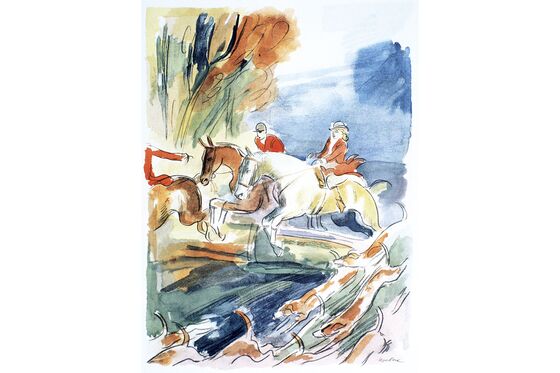 Companies are starting to discover that to expand, they'll have to change their definition of what art actually is. For years, objects such as furniture, ceramic editions, and very rare prints have been lumped under the auction houses' catchall category of "decorative" arts—a designation for collectibles that's clearly a tier below so-called fine art.
"There is an art market, and there will always be an art market," Maneker says. "But underneath, or adjacent to that, there's a market for discrete objects with some cultural significance."
Slowly but surely, auction houses and some galleries are selling these kinds of items in greater numbers. At the lowest end, they can be as simple as limited runs of posters but can also include drawings, design-forward chairs, even meteorites and fossils. Each of these might be the subject of a stand-alone sale.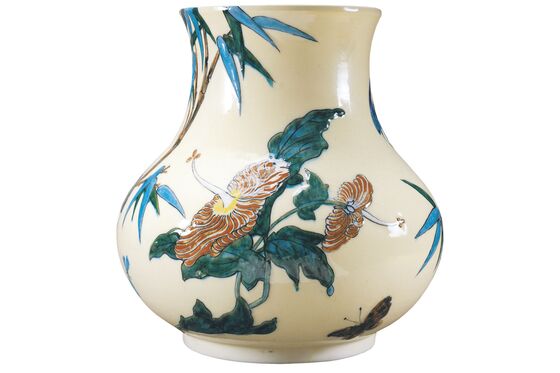 Now this lower-priced category represents art companies' best hope for a secure financial future. Heritage Auctions, for instance, quadrupled its prints and ­multiples auctions in 2017, then quadrupled them again this year. Now the plan is to expand the frequency of the auctions to once a week. "It makes a lot of sense," says Leon Benrimon, director of modern and contemporary art at Heritage. "The field of people looking at the art market is much broader."
Meanwhile, Phillips auction house, which previously used a third-party platform to host online-only auctions, has created an in-house online sales team. The majority of lots in its first sale, which concluded last month, were below $10,000; one sold for just $250. Likewise, Sotheby's announced in September that after acquiring the online consignment company Viyet, it was rebranding it as Sotheby's Home and substantially increasing the stand-alone art section, which sells paintings, drawings, and sculptures that are primarily below $5,000.
"On the decorative market, there is tremendous opportunity," says John Auerbach, general manager of the Sotheby's art and objects division in New York. "Every potential client lives with furniture and decorative objects, so there's huge potential there."
And that's the point: Only a tiny subset of the world owns fine art, but virtually every dwelling—from college dorm rooms to giant suburban McMansions—has some kind of decoration on the wall. Why, art market practitioners reason, can't it be the stuff that they sell?
"It's parallel to the story of food in America," Maneker says. "Thirty years ago, we saw the beginnings of an explosion in food culture, and now you can't go to a baseball game without finding places that tell you the provenance of your hot dog."
To contact the editor responsible for this story: Chris Rovzar at crovzar@bloomberg.net, James Gaddy