Art Basel Is Coming to Save Your City
(Bloomberg Businessweek) -- After Diego Radivoy's first visit to Art Basel Miami Beach in 2004, he was hooked. A Buenos Aires resident, Radivoy originally traveled to the art fair as a member of a museum acquisition committee. But the art, parties, people, and culture brought him back the next year, and then the next.
Over time, Radivoy noticed a change. When he started attending, much of Miami was relatively seedy. Yet in a few years, unsafe neighborhoods such as Wynwood became "a place where everyone was walking freely and enjoying it," he says. "The same thing happened to the whole city: It was a very powerful transformation." To his eye, Art Basel was the catalyst for that shift. "It provided an art and culture identity to the city," he says.
In 2015, Radivoy was appointed general director of creative industries for the Buenos Aires municipal government. When Art Basel announced an initiative called Art Basel Cities the following March, he and the mayor of Buenos Aires, Horacio Rodríguez Larreta, saw a chance to effect a Miami-like transformation of their hometown.
The Cities project was conceived as a form of cultural consulting by Art Basel, the multicity art fair business that's owned by Swiss MCH Group AG. In a press release, it stated that the organization "will use its expertise, network, and communication channels to support cities in developing their individual cultural landscape."
At the time, Buenos Aires and the nation as a whole were slowly reemerging on the international stage after more than a decade of hostility to foreign investors and populist policies championed by Argentine presidents (and spouses) Néstor and Cristina Kirchner. "I said, 'This is what we need,' " says Radivoy. "And I think we are what they need."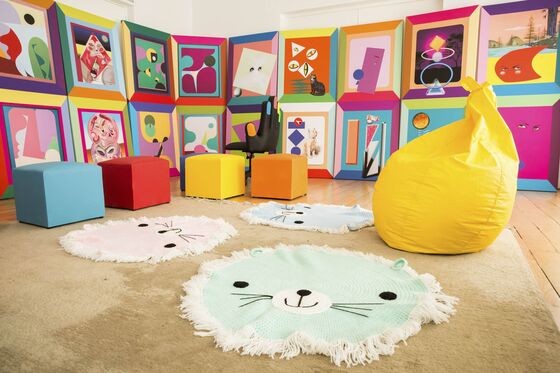 Art Basel Cities: Buenos Aires officially kicked off in November 2017, with a talks program and a "matchmaking service" that linked people in Buenos Aires to various figures in the international art world. On Sept. 6, the first Cities Week opened. It included installations and live performances by 18 artists in a "citywide exhibition" that featured attractions ranging from free studio tours to a wandering troupe of masked flutists performing in a botanical garden. The week had a "cultural partner" list that counted almost every arts organization in the city, including its modern art museum and multiple public parks. "I must say," Radivoy says, "that we noticed the impact immediately. We saw a lot of people calling us saying, 'I want to do a pop-up gallery in your city.' "
Whether the impact can scale beyond a few regional galleries is an open question. Art Basel Cities is a novel concept, but it's also the most recent iteration of a 20-year attempt to jump-start civic economies through cultural investment.
Arguably the first and most successful example of this phenomenon was the 1997 opening of the Guggenheim Museum Bilbao, designed by Frank Gehry, which revitalized the Spanish city's economy. Walt Disney Concert Hall, another Gehry building, is credited with spurring a revival of downtown Los Angeles. And though Oslo wasn't exactly languishing when its sleek, $750 million opera house with "walkable roof" opened in 2008, the structure immediately became one of the city's top tourist attractions.
Other cultural projects have proved less fruitful. "The Bilbao Effect has been oversimplified worldwide," says Beatriz Plaza, a professor of urban economics at Spain's University of the Basque Country. "It's nothing if it's [executed] in a copy-paste manner. You have to know what the real economic base of the city is." As Argentina spirals into a currency crisis, that base looks increasingly wobbly.
Historically, museums in cities and towns were designed explicitly for residents of those places. As hundreds of ­museums popped up across America at the beginning of the 20th century, they were meant to infuse culture, class, and worldliness in those cities. In essence, they were a form of national self-­betterment, not tourist attractions. "Through the 19th and 20th centuries, the museum movement is driven within the framework of the nation-state," says Gordon Fyfe, an honorary senior lecturer at Keele University in the U.K. who specializes in museum sociology.
All that changed with the Guggenheim Bilbao. It was such a hit, Plaza says, that the city recovered its $228 million investment 10 to 15 years after the museum opened. "That's totally unusual," she says. "France generally budgets 50 years" to recoup what it spends on cultural institutions.
The so-called Bilbao Effect started a cascade of architecturally ambitious, often financially burdensome initiatives around the world. A Santiago Calatrava-designed addition to the Milwaukee Art Museum, which was completed in 2001, cost $130 million. As benefactors scrambled to cover its costs, the two main buildings in the complex languished. The problem was, the Bilbao Effect didn't ever quite become the Denver Effect, or the Guangzhou Effect, or the Valencia Effect, even as those cities spent millions, or billions, of dollars on arts institutions.
This cultural building boom came to an end about a decade ago, when austerity measures began taking effect in countries large and small. But the perception of culture as an economic driver remained.
"When I started at Art Basel 11 years ago, I became used to getting a phone call every month from a different random city saying, 'We want you to bring Art Basel to [us],' " says Marc Spiegler, the global director of Art Basel. "Everyone from San Diego to Shanghai. At one point there were two different parts of Shanghai that were pushing to bring Art Basel to them."
A fair wasn't in the cards. "Our initial reaction was thanks but no thanks," Spiegler says. "These people were for the most part not art collectors or arts patrons. They were simply people who wanted their city to be economically more powerful. They don't want a fair, they want the impact that a fair has."
That, Spiegler reasoned, was relatively easy to provide. There are three Art Basel fairs a year: in Basel, Miami, and Hong Kong. Through its VIP relations outreach, the organization has an impressive Rolodex of collectors, curators, artists, and art dealers. If they can be marshaled to show up in droves to a sleepy city in Switzerland, Spiegler thought, they could be tempted by any other city in the world.
So, working with a team of consultants, he tasked Art Basel's head of business initiatives, Patrick Foret, to organize a proposal that became the genesis of Art Basel Cities. "In one city we could imagine that culture tourism would be the focus," Spiegler says. "In another Art Basel City, development would be the focus. Depending on the city and its overall strategy of economic development, we'd be able to help them do different things."
Art Basel declines to reveal how much its efforts will cost Buenos Aires, other than to say it's in the millions of dollars. Radivoy says much of the money for Art Basel Cities comes from ­existing funding for the arts. "As a city, you have a budget to work with, and if you already have money [allocated] to do a mural and Art Basel comes and says, 'We can get Barbara Kruger to do a big mural for the same price,' then it's no extra cost to the city," he says.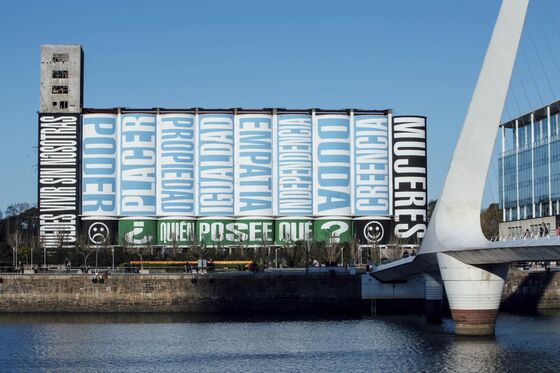 However much Buenos Aires spends, it will be less than what it would cost to erect a glamorous, starchitect-­designed building. But will it pay off? Collectors, after all, come to art fairs so they can buy art, not to see flute performances. And galleries attending the fairs do their own outreach to induce collectors to show up. The global mega-galleries weren't in Buenos Aires, so organizers had to use their own resources to get affluent buyers to trek to tour local studios. Early tallies suggest international attendance was in the hundreds.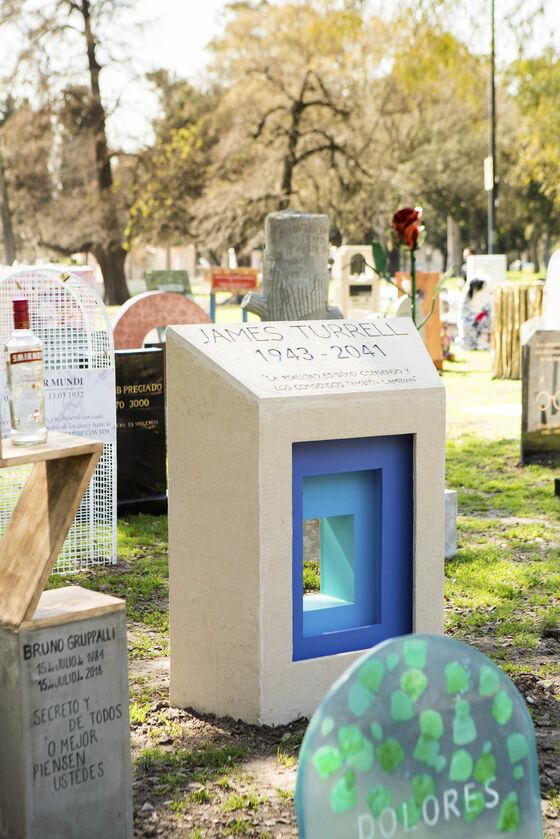 Radivoy acknowledges that these are concerns—"there are no guarantees"—but brushes aside skepticism about the project. First, he says, Buenos Aires is already a cultural destination; unlike, say, Sacramento, it has an existing art, architecture, and culture network that will prove a powerful draw. There's the Museo Nacional de Bellas Artes, which has works by Rembrandt, Monet, and Van Gogh; a massive opera house, the Teatro Colón, which has become an icon for culture in the city; and the Faena Arts Center, a renovated flour mill filled with slick contemporary art.
Second, he says, art collectors might not have had a specific art fair to attend, but the city's artists and galleries pulled out all the stops. "There is a very good profit opportunity to buy Argentinian art, because the prices are going to rise in the next years," he says. There are many famous contemporary Argentine artists—Tomás Saraceno and Adrián Villar Rojas are two prominent examples—and with a stumbling currency, deals can be found.
Finally, Radivoy says, there's an incalculable reputational impact to consider. "We're trying to open the whole continent to the world," he says. "Having a city in South America that receives a lot of international visitors, institutions, collectors, and artists every year—that's an amazing opportunity."
To contact the editor responsible for this story: James Gaddy at jgaddy@bloomberg.net, Chris Rovzar