Anwar Ibrahim, Longtime Opposition Leader, Is Ready to Govern
(Bloomberg Businessweek) -- One election does not make a democracy.
Precisely, we acknowledge that. It is the duty of the leadership of this new government to ensure that we build institutions strong enough, formidable enough, that nothing would allow authoritarianism in the guise of democracy.
But it took an alliance with Dr. Mahathir Mohamad, who put you in jail for a very long time, for you to realize that. What made you do that?
These are post-normal times, so it is not odd to embrace working together.
How would you describe your relationship with Dr. Mahathir currently?
You want a politically correct answer? This was one of the nastiest battles in modern times in Malaysia. People will be cynical or suspicious. But when we do chat with each other in private, we try to erase the nasty part.
And you trust him when he says you will become prime minister in about two years?
I don't want to talk about it. You know why? He should be given a free hand. We've been used to a system of government for the last 60 years, and Mahathir was familiar with that system. But he has embarked on a new Malaysia, and he should be given all the support possible.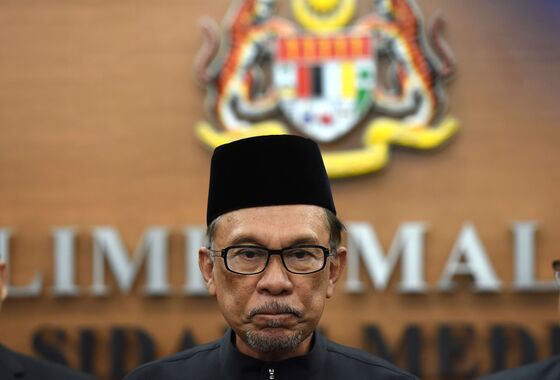 One of the biggest crises Malaysia has faced, 1MDB, is still being investigated. What contributed to such an injustice?
It's a failure of governance. The enforcement agencies were all in the payroll of the leadership. Worse, international financial institutions that we depended on, leaders in western government harping on democracy and freedom and justice, they were complicit to the crime.
How has time behind bars changed you as a man and as a leader?
I'm not that old, but you age. You read more, you understand more, you reflect more in prison. You observe the treatment of Malays, Chinese, Indian, foreigners. Naturally my passion for justice is far stronger. My belief in democracy is far stronger.
You talk about democracy, but you have policy that favors ethnic Malaysians. Do you envision a time when that policy is no longer in place?
It will take time for the Malays to accept. For the last 50 years, they've been indoctrinated with this policy to survive. Now we say that in order to survive, the economy has to grow. We have to make changes in policy to effect change, but at the same time we will not forget the poor and the marginalized.
What's your vision for Malaysia?
Strengthening the institutions. We'll rid this country of bigotry and propel the economy. Because without growth, we can't talk about the stability of justice.

Interview has been edited for length and clarity.
To contact the editor responsible for this story: Jillian Goodman at jgoodman74@bloomberg.net