Asked to Perform Naked, This Is How One Star Got in Shape—Fast
(Bloomberg Businessweek) -- Six weeks before the premiere of Philip Glass's Akhnaten at the English National Opera in London, its star, Anthony Roth Costanzo, discovered he'd be appearing onstage naked. And not just for a moment—he'd be walking around fully nude, under a spotlight, for a solid five minutes.
"At the first break from rehearsal, I called the ENO and was like, 'Is there a trainer?' " Costanzo says. It was 2016, and at the time he was 33, 5 feet 8, and weighed about 130 pounds. Hardly out of shape, he acknowledges, and yet "if someone told you that in six weeks you'll be naked in front of 20,000 to 30,000 people, you'd want to look the best you could, too."
After canvassing friends for a decent trainer recommendation and coming up empty-handed, Costanzo had what he calls his eureka moment and went on Grindr, the gay dating app. "I found all the headless torsos that had the best bodies and asked where they worked out," he says.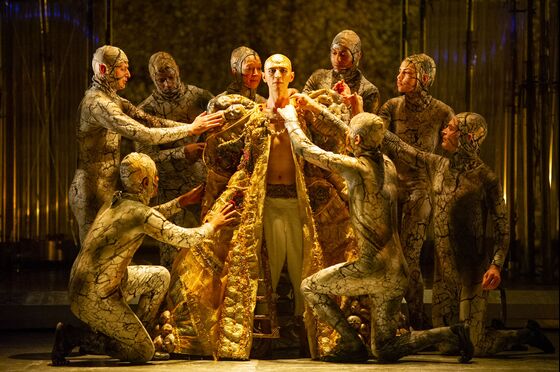 One man who responded—"a really nice, intellectual kind of a guy with a great body"—told him, "If you want to go fast, there's only one thing you can do—electrical muscle stimulation, or EMS." The anonymous torso sent him to Mario Kaspers, co-founder of E-Pulsive Fitness. Kaspers came to the singer's London apartment, strapped him into an ­outfit that sent currents coursing through his muscles, and led him through a 20-minute EMS workout. The workout seemed short and easy, but two days later, Costanzo was incredibly sore. Clearly it had been intense and effective. He was hooked, but he had a friend try it to make sure. "He was so sore he couldn't tie his shoes," Costanzo says.
After a few weeks, "I could do 15 to 20 pullups instead of 7," he adds. "It plumped certain muscles and defined others."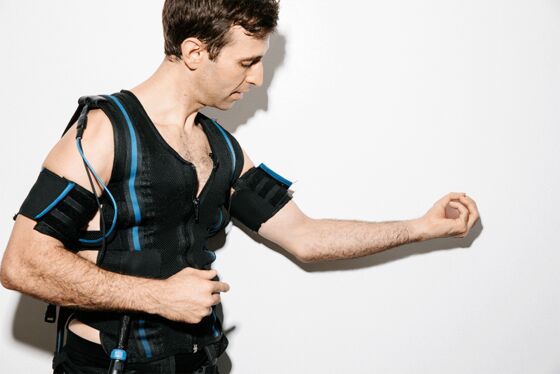 EMS workouts, which have been around for a while, are all based on the same principle: Lightly shocking specific muscle areas while a person exercises can double or triple the impact of a workout. The process has adherents around the world, but it's been relatively slow to catch on in the U.S.
"This would kill in New York," Costanzo remembers thinking. "It's a 20-­minute workout, you can have it brought to you, and it's not that expensive." So, once he returned home to New York and couldn't find a comparable EMS program, he began to consider importing it to Manhattan himself. He contacted Kaspers, the London owner of the program, and lined up investors to raise $100,000. After a year of research, verifying that the machines were Food and Drug Administration-approved, safe, and marketable as a fitness regimen, Costanzo the opera singer was a part-time fitness entrepreneur. His company, Epulse—"Fitness in a flash"—started taking clients in 2017. Despite having never advertised the program's existence, Epulse has roughly 500 regular users, each of whom pays about $100 a session depending on the package. Costanzo says the business is already "more than breaking even."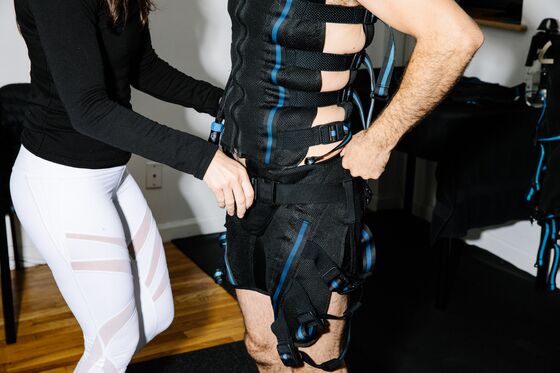 But this business isn't just about making money. The same production of Akhnaten opens at New York's Metropolitan Opera on Nov. 8, and Costanzo, a counter­tenor who sings in a traditionally female range, is reprising his role—nudity and all.
A few weeks before he was set to go on at the Met, Costanzo arrived at the Epulse studio on the Upper East Side. To conduct the electricity, a trainer sprayed water on his outfit, which looks like a life vest and bike shorts. She then hooked him up to a chrome-plated machine with dials that control the frequency and strength of the electric pulses.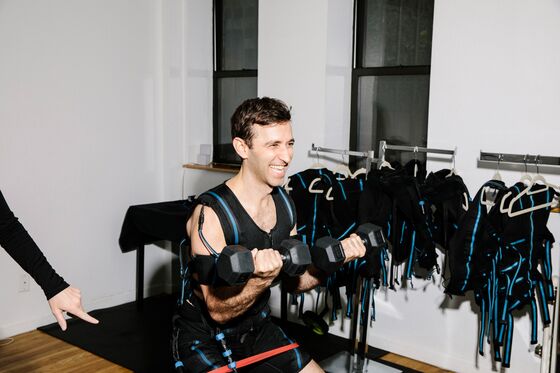 Costanzo started with legs and moved on to triceps and abs, and after 20 minutes he was done. It's not, he notes, his only workout—he also biked to the studio from his apartment in the West Village. But the singer credits the program with his subsequent comfort with appearing onstage naked.
Performing nude is not without hazards. In London, Costanzo initially thought flashes in the audience were from photos being snapped but soon found out it was people raising their opera glasses. "The first time I did it was in rehearsal with 100 people I'd been in a room with for six weeks, and it was terrifying," he says. Graduating from castmates to a live audience was a whole new ballgame, particularly because it's "very cold onstage," Costanzo says. "I just hope that the men out there will know it's not necessarily representative."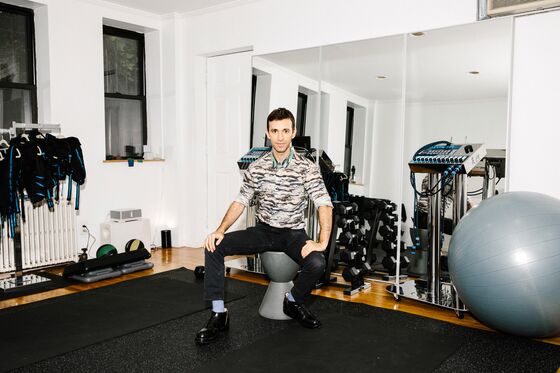 To contact the editor responsible for this story: Chris Rovzar at crovzar@bloomberg.net