His Minneapolis Distillery Was Set on Fire. Helping Locals Start Businesses Is His New Calling
(Bloomberg Businessweek) -- Chris Montana took a leap of faith when he quit his attorney job in 2015 to focus on the distillery he'd started as a side hustle in South Minneapolis. By 2019 his Du Nord Craft Spirits had won industry awards, opened a cocktail room, and broke even with about $500,000 in revenue. It had also gained attention for being the first Black-owned distillery in the U.S. Montana felt confident about its future.
Then the pandemic hit. He closed the cocktail room in mid-March, which meant about 70% of his revenue evaporated overnight. (Prohibition-era laws make it almost impossible for liquor makers to distribute their own products, so many new distillers sell drinks on-site instead of waiting on distributors to carry their booze.) The next blow came in late May when George Floyd was killed in police custody, which led to protests and violence. Montana's warehouse, near the epicenter of the unrest, was broken into and set on fire.
The events prompted Montana, his wife, and their employees to put the community's immediate needs before their business. After Floyd's death they paused liquor production and started a food bank in their warehouse to feed locals. They also gave more than $600,000 in GoFundMe donations Du Nord had received from individuals across the country to dozens of hard-hit local businesses.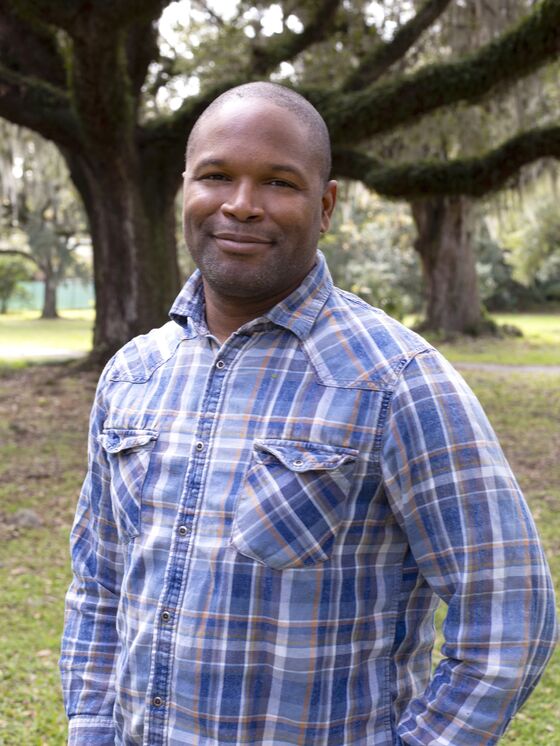 Today, Montana, 37, is optimistic once again. After learning about the distillery's relief work, e-commerce liquor site Reserve Bar reached out and now ships Du Nord's gin and vodka to people in nearly 40 states. A separate deal with a major airline is scheduled for the summer. Even with the cocktail room still closed, "we're selling more booze now than we ever have," he says. "I thought I was going to focus on making good booze when I started my business; that's not the game," says Montana, who served as president of the American Craft Spirits Association. "The game is how do you sell that booze. It's harder than it should be."
To meet demand, Montana has increased head count to 15 employees, up from 11 before the pandemic. (A foray into producing hand sanitizer put some of his bartenders back to work and helped keep Du Nord solvent last year.) He's paying about $9,000 in monthly rent and is planning to apply for a second Paycheck Protection Program loan to help defray costs. (See "A New Round of Relief for Small Business Owners.")
The distribution boost and relief work is keeping Montana busier than he's ever been. The food bank feeds about 400 families a day, five days a week. Montana, who experienced poverty growing up, intends to keep doing what he can to help. "I got to see what it was like to pay for things with food stamps and be embarrassed to do that," he says. "When I was a teenager, I didn't think I'd live past my 20s, but so many people stood up for me and helped me. That's my job now."
Montana is currently trying to buy and renovate a big building to serve as an incubator for nascent entrepreneurs to use, rent-free, to launch food and beverage businesses. The distillery will serve as its anchor. He's in the midst of evaluating sites and lining up investors and aims to break ground by 2022 or before. 
"We need people who look like the community to be the business owners," Montana says. "If people understand that, then when unrest spills out, they're not going to be the targets." He sees local business ownership and property ownership as crucial for long-term stability. "Those are the two things that have built wealth for White Americans. And those are the same two things that could build wealth for everybody else."
If the incubator model works, he wants to start more across Minneapolis. "I've spent my life trying to get 'Black' off the front of whatever my title is," says Montana. "I didn't want to be a Black lawyer or a Black distiller. But I know that if I don't want to be the Black distiller, then there have to be a bunch of other Black distillers. That's when it becomes normalized, and the racial side isn't news anymore."

Montana's advice for fellow entrepreneurs: 
"The best thing you can do during this time is to stop thinking, 'What can I sell?' Think instead about what people need," he says. When Du Nord started making hand sanitizer last year, the plan was to give it away. Then people started asking to buy it. "But we only started down that road because we were responding to a need," Montana says.
The publicity from Du Nord's food bank and other relief work has also generated unintended benefits for the business. "We didn't solicit any press. But people found out," he says. "We now have opportunities I wouldn't have dreamed we would have had in the next 10 years."