American Brands Shudder as China's Consumers Tighten Their Belts
(Bloomberg Businessweek) -- China has long been a magnet for U.S. brands eager to tap its massive population. Even as the heady days of double-digit economic growth ended this decade, the consumer story rolled on as tens of millions were added to the coffee-sipping, moviegoing, smartphone-addicted middle class, a cohort that exceeds 400 million people.
Starbucks, Apple, and Walt Disney led the charge into China with Chai Frappuccinos, rose-gold-colored iPhones, and films with Chinese actors and locations woven into plotlines. So when Apple Inc. cut its revenue forecast for the first time in almost two decades on Jan. 3, citing weaker demand in China, a chill swept across corporate America. What if Donald Trump's trade war has done what Beijing's crackdown on corruption, pollution, and shadow banking, along with rising living costs and slowing wage growth, hasn't: shaken the confidence of China's consumer? "The good times are over," says Michael Every, head of Asia financial markets research at Rabobank in Hong Kong. "Growth will slow, and even if it doesn't, rising nationalism means U.S. stuff is no longer cool."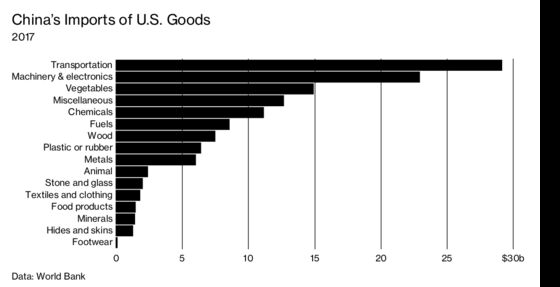 Spending by consumers has played an increasingly important role in propping up China's economy in recent years, as the traditional engines of growth—industrial production and real estate investment—have cooled. Policymakers have encouraged this rebalancing of the economy, supporting generous wage gains even if that eroded China's export competitiveness.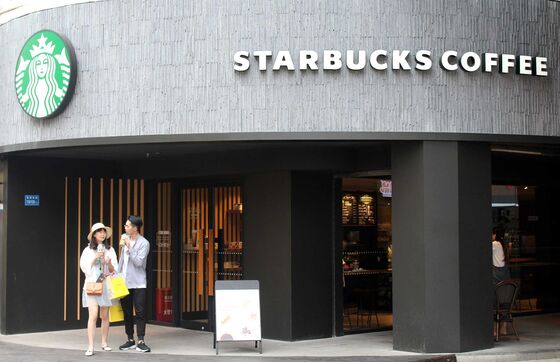 Cracks started to show in the consumer story in 2018 as surging home prices in Beijing, Shanghai, and other megacities began to pinch the upwardly mobile, in particular younger people saving for a deposit while renting. One warning that Chinese shoppers were losing their nerve came in November, when Alibaba Group Holding Ltd., operator of the Tmall online marketplace where many U.S. companies list their goods for sale, downgraded its revenue guidance by as much as 6 percent for the fiscal year ending in March 2019.
Estée Lauder Cos., which sells its perfumes and makeup on Tmall as well as in retail outlets in about 120 Chinese cities, relied on China for about 61 percent of its sales growth in the fiscal year ended June 2018, according to a recent report by Goldman Sachs Group Inc. analyst Jason English. That degree of China dependency would have been seen as positive months ago, but no longer. English recently changed his recommendation on the stock to sell, noting the possibility of a "significant deceleration" because of tougher conditions in China.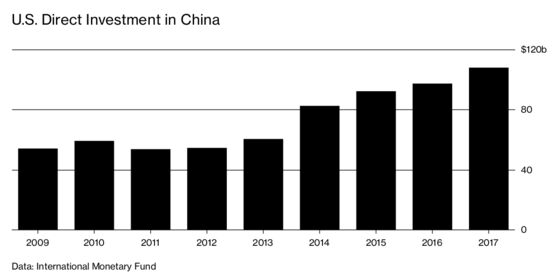 Estée Lauder is still expecting double-digit sales growth in China for its current fiscal year, "albeit at a moderated pace," according to a company statement, adding that it had introduced brands Darphin and Jo Malone London on Tmall. "We are committed to China and Chinese consumers for the long term and believe our growth is sustainable due to strong fundamentals," the company said.
Softening demand for discretionary items such as imported perfumes and skin treatments isn't the most worrying indicator that the Chinese consumer is retrenching. Vehicle sales fell in 2018—a first in 28 years— declining 4.1 percent, to 23.7 million units, according to the China Association of Automobile Manufacturers. American automakers were among the hardest hit. General Motors Co.'s China arm sold 3.6 million vehicles last year, down 10 percent from 2017.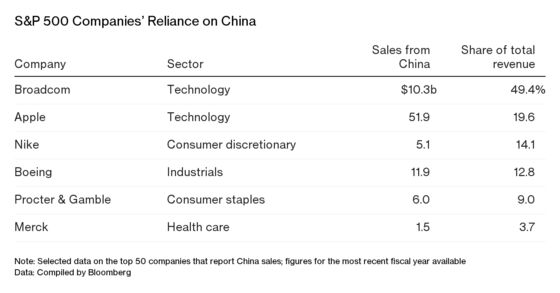 The trade war is a major factor in falling auto sales, according to Bloomberg Intelligence analyst Steve Man. "It's denting consumer confidence. Even though a lot of the buyers probably have the money to buy a new vehicle, they're unwilling to actually open up the purse strings," he said during a Jan. 9 interview on Bloomberg Television.
Walt Disney Co., which is currently producing a live-action remake of its 1998 animated classic, Mulan, set in China, has also been feeling the pressure. "What we're seeing in China is maybe a slight reduction in consumer confidence, and that's having an impact on the business somewhat," Walt Disney Chief Executive Officer Robert Iger told analysts in a November conference call. He also said the company remains bullish on the country.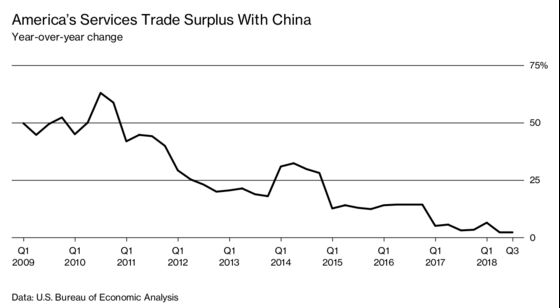 Starbucks Corp., which expects to have 6,000 cafes in China in four years, up from approximately 3,600 now, said in December that annual same-store sales growth in the country could be as low as 1 percent over the long term, raising concerns about one of its most important markets. And the list goes on: Hyatt Hotels Corp. has been expanding aggressively in China, yet the hotel operator logged only 2.5 percent growth in Asia-Pacific revenue for the third quarter, down from 6.3 percent from the previous year.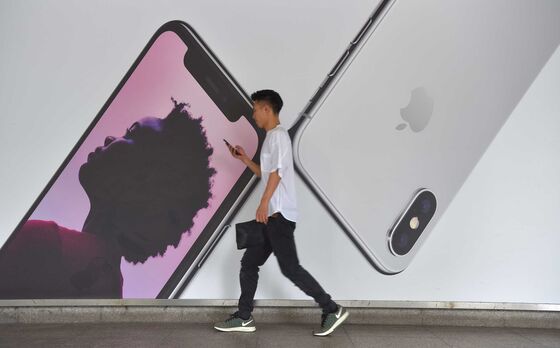 Not every company sees a slowdown coming. Nike Inc.'s revenue from Greater China jumped 25 percent in the six months ended November, to $2.9 billion, equal to 15 percent of Nike's total sales, according to a company filing. "We continue to see very strong signs of momentum in China," Chief Financial Officer Andy Campion said on a December call with analysts. Johnson & Johnson's business in China grew about 16 percent in the third quarter, CFO Joseph Wolk said at a conference in January. "We're in pretty good shape in terms of China as it stands today," he said.
Although pricey iPhones are not the ideal instrument for taking the temperature of the world's No. 2 economy, Apple's warning and Trump's trade war may make executive suites rethink whether there's such a thing as too much China exposure. "We could be in a more choppy period," says Jeffrey Towson, a professor of investment at Guanghua School of Management at Peking University. —with Kim Bhasin
To contact the editor responsible for this story: Cristina Lindblad at mlindblad1@bloomberg.net, Eric Gelman
With assistance from Bloomberg