Amazon's Move Into Podcasts Was a Big Advertising Play All Along
(Bloomberg Businessweek) -- Amazon.com Inc. announced earlier this summer that it had acquired distribution rights to SmartLess, a popular podcast hosted by actors Will Arnett, Jason Bateman, and Sean Hayes. The e-commerce giant will be spending more than $20 million a year so it can offer new episodes of the talk show on its music service exclusively—for just one week—before they're released on other outlets. To most outsiders, it seemed as though Amazon had overpaid.
But the company didn't make the deal for distribution rights. It was far more interested in the right to sell advertising slots during the show. Podcasting differs from most other media businesses, in which such platforms as YouTube or CBS sell the commercials. In podcasting, individual shows and networks sell their own ads. The platforms then distribute the shows with advertising already included—an attractive opportunity for a company trying to catch up with market leaders Facebook Inc. and Alphabet Inc.'s Google in lucrative online advertising.
SmartLess averages from 7 million to 10 million downloads a month, and it was bringing in about $6 million to $7 million a year in advertising before the Amazon tie-up, according to a person familiar with the numbers. While that won't pay for the deal on its own, it gives Amazon valuable inventory it can add to its expanding podcast network. In December it signed an approximately $300 million agreement to acquire the podcast network Wondery. In addition to producing popular shows such as Dr. Death and Bunga Bunga, Wondery operates one of the largest podcasting advertising networks, selling ads for more than 100 shows that reach more than 8 million listeners a month, according to Podtrac. With the back-to-back deals for Wondery and SmartLess, Amazon has signaled its ambition to become one of the biggest names in podcast advertising.
"To become a player in the audio advertising market for podcasting, we need to be an intellectual property owner," says Steve Boom, the head of Amazon Music. "The market for audio ads is growing quickly. Consumer behaviors are evolving, and this is a global opportunity."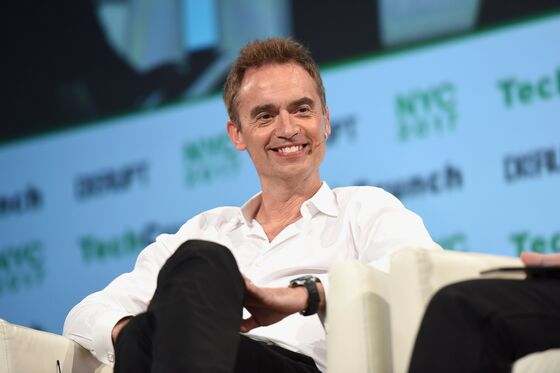 When Boom first introduced Amazon's music streaming service in 2014, his main priority was catching up to Spotify Technology SA. The Swedish company had created a new business model for music, undercutting the two biggest music retailers, Apple Inc. and Amazon. Boom secured streaming rights from music rights holders, hired people to program his service, and started marketing Amazon's new music platform to potential customers. Amazon Music has established itself as one of the four major services in the U.S. alongside Spotify, Apple Music, and YouTube.
Yet over the past couple of years, Boom watched as Spotify once again changed the game, spending more than $1 billion to transform its music service into a home for all kinds of audio, including talk. In a little over two years, Spotify has acquired studios Gimlet Media, Ringer, and Parcast, as well as rights to dozens of original series. It also invested in advertising tools. As a result, ad sales, long a tiny part of its business relative to subscription revenue, has swelled to hundreds of millions of dollars a year. That puts it in the running to become the biggest player in online audio advertising, especially since Apple, the biggest player in podcasting, doesn't sell ads, though it did just start enabling creators to sell premium subscriptions.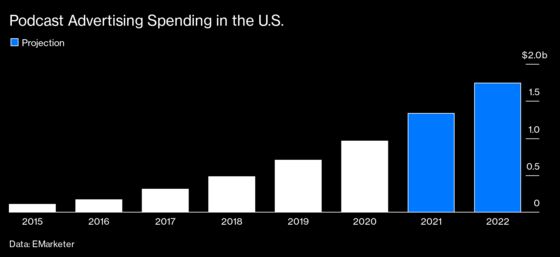 Watching Spotify's growth, Amazon could no longer sit on the sidelines, especially given Amazon's ambitions to rival Facebook and Google's online advertising prowess. The duopoly accounts for more than half of all online advertising sales in the U.S., according to EMarketer, though Amazon has emerged as a clear No. 3 in the past couple years. Amazon's "other businesses," the bulk of which is advertising, generated more than $7 billion in sales in the most recent quarter, about 7% of overall revenue. Amazon now commands a 10% share of all digital advertising in the U.S., and audio is a growing part of that.
"It's still a nascent marketplace relative to video streaming, but podcasting is literally doubling in size," says Eric John, a vice president with the Interactive Advertising Bureau, an industry trade group. The IAB projects that podcast advertising revenue will top $1 billion this year for the first time and then more than double, to $2.2 billion, by 2023. "Advertising is the fastest-growing part of Amazon's business. Their approach to content like this is [that] it creates an on-ramp for loyalty within the Amazon universe," he says.
Podcast executives have been waiting a long time for the advertising market to erupt. The number of people who listen to a podcast every week has more than doubled, from about 35 million in 2016 to 80 million this year, in the U.S., according to Edison Research and Triton Digital. That's 28% of the population aged 12 and older. The vast majority of audio's $17 billion in U.S. advertising sales is still held by traditional radio, but its audience has slipped in recent years—and cratered during the pandemic because commuters stayed home.
"Customers have been asking us for spoken word content and podcasting for a long time," says Kintan Brahmbhatt, the head of podcasting at Amazon Music.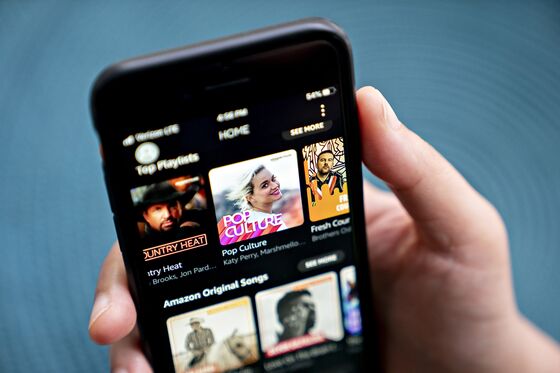 The unit introduced podcasting to its app only in 2020, though Amazon has owned Audible, the leader in audiobooks, since 2008. Many Audible executives saw podcasts as a natural extension, and in 2015 the company hired Eric Nuzum of National Public Radio to develop original programs, signaling that Audible could become the home for podcasting within Amazon. But Audible founder Don Katz had a different view. The Chicago native, who studied under author Ralph Ellison at New York University, saw Audible more as a home for long-form prestige audio projects featuring the voices of Hollywood celebrities, according to people familiar with his thinking. While Audible has commissioned original audio series for more than a decade, it was only last year that it began to use the word "podcast." The company declined to make Katz available for an interview.
When the investment bank LionTree LLC started shopping Wondery, Amazon moved aggressively. But it wasn't clear at first whether the Audible division or Amazon Music would be the right home for it. Employees at Audible in particular were split over whether they even wanted to acquire the company, asking why Audible couldn't just distribute the Wondery shows without buying the company, according to two people familiar with the matter. When Boom pitched the Wondery deal as a way for Amazon Music to build out its audio advertising business, it became clear that the network made more sense under his care. (Bloomberg LP, which owns Bloomberg Businessweek, previously partnered with Wondery on the podcast The Shrink Next Door.)
While Audible didn't acquire Wondery, it is still developing an extensive slate of original audio programs, including a new show called My Body, My Podcast hosted by Elizabeth Banks; a show hosted by Deepak Chopra; and an episode series featuring Queen Latifah. "It's a significant investment area for us," says Bob Carrigan, Audible's chief executive officer.
Having committed to fund podcasting across both services, Amazon now has to figure out how all the pieces fit together. Amazon gave a glimpse of how that might work with The Sandman, an audio series written by Neil Gaiman. The show started as an Audible exclusive, but Amazon is releasing the first season on Amazon Music to bring in new listeners and promote the upcoming season on Audible.
"The landscape for audio entertainment is vast and diverse, with different customer needs, segments, and business models," Boom says. "One of the amazing things about Amazon as a company is it often has multiple irons in the fire."
The two companies are also going to co-produce Class of '88, an audio series with Will Smith's company Westbrook. The more high-quality audio shows that Amazon produces, the more advertising inventory it can create, and that's where the money is.
"Amazon is at the beginning but I do anticipate that will continue to grow," says Susan Schiekofer, chief digital investment officer of the world's top ad buyer, GroupM, which did a deal with Amazon earlier this year. "What Amazon does really well is when they decide to lean into a new offering, they really lean in."