With Democrats Running Antitrust, Amazon and Apple Aren't Safe
(Bloomberg Businessweek) -- The attempts to curb allegedly anticompetitive behavior by large technology companies got serious in 2020, when federal and state agencies filed five separate antitrust lawsuits against Alphabet Inc.'s Google and Facebook Inc.
The other two companies at the center of the storm—Apple Inc. and Amazon.com Inc.—have yet to face legal action, and with officials dedicating significant resources to existing litigation, it's possible to imagine them skirting lawsuits. But that's unlikely, some antitrust experts say, especially now that Democrats control the White House and federal enforcement agencies.
"The fact that cases were filed against Google and Facebook doesn't mean Apple and Amazon are off the hook," says Sally Hubbard, the director of enforcement strategy at Open Markets Institute, an anti-monopoly group based in Washington that's played a key role in reviving enthusiasm for antitrust enforcement.
Amazon's critics can certainly point to its dominance. Almost 40¢ of every dollar spent online in the U.S. last year went to the company, which controls more of the online retail market than its nine closest competitors (including Walmart Inc. and EBay Inc.) combined, according to EMarketer Inc.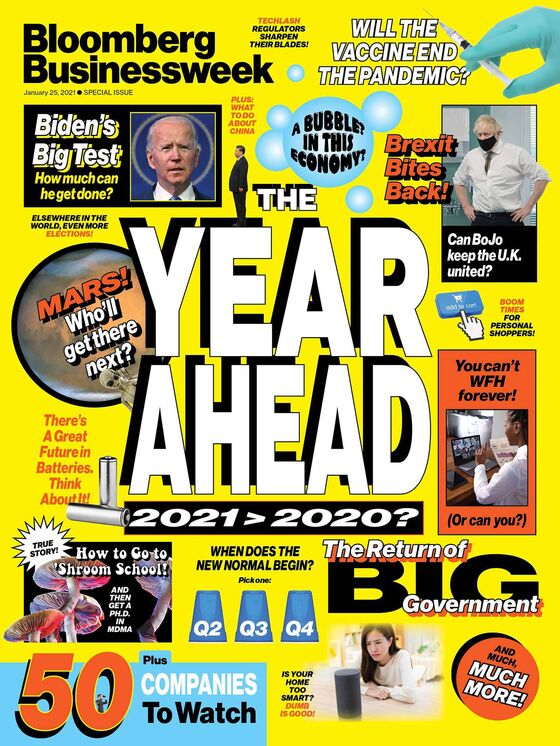 "Amazon expanded its market power by avoiding taxes, extracting state subsidies, and engaging in anticompetitive conduct—tactics that have given the company an unfair advantage over actual and potential competitors," wrote the authors of a sweeping congressional antitrust report published in October.
State and federal agencies investigating Amazon are focused in part on its enormous third-party marketplace. Outside vendors use the platform to sell directly to consumers, but Amazon also sells its own competing products, and Congress's antitrust report alleges that the company has used data it holds about merchants who use its platform to outmaneuver them.
Amazon has rejected the idea that it harms competition. It says it doesn't hold a dominant market position, because e-commerce is a relatively small segment of the overall retail market.
The scrutiny of Apple also centers on its control of a vast online marketplace, this one for mobile applications for Apple devices. The company charges fees of as much as 30% on app downloads and purchases made within apps, leading to clashes with Spotify Technology SA and Epic Games Inc. In November, Apple announced it would cut in half the commission charged to most developers—those who make $1 million or less in annual sales from their apps. The change isn't likely to threaten Apple's profits: Sensor Tower Inc., a data analytics company, estimates that just 5% of Apple's App Store revenue in 2019 came from developers who would be eligible for the lower commissions.
If the move bought any goodwill with enforcers, it didn't damp their interest entirely. The Justice Department has interviewed at least one developer for the investigation as recently as January, according to a person familiar with the matter, who asked not to be named because they weren't authorized to speak publicly.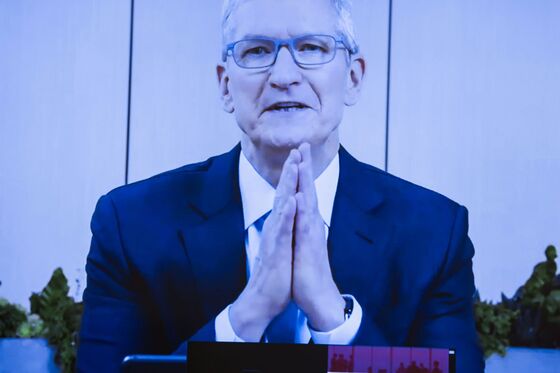 Another potential area of trouble for Apple could be its multibillion-dollar agreement to make Google the default search engine on iPhones, iPads, and the Safari internet browser. That deal is already a focus of the federal antitrust case against Google, and while Apple wasn't named as a defendant, a case could be made that it has illegally agreed to divide Google's monopoly profits and prevent competitors from gaining ground, says John Newman, a former lawyer with the department's antitrust division.
In a Jan. 5 securities filing, Apple disclosed to investors for the first time that its board and management regularly discuss antitrust risks. It says that it doesn't have a dominant market share in any category and that it's never raised the revenue share it takes from developers.
Decisions about new federal lawsuits will fall to Merrick Garland—President-elect Joe Biden's nominee for attorney general—and the head of the Federal Trade Commission.
Antitrust enforcers are more likely to pursue Apple than Amazon, Newman says, because courts have made it difficult to win cases targeting unilateral conduct by a company, such as favoring its own products. Mergers and agreements between competitors, the heart of the Google and Facebook cases, are more straightforward, and the government knows whatever action it takes is going to be protracted and expensive.