The Leader of the Alphabet Workers Union Looks Beyond Wages
(Bloomberg Businessweek) -- Parul Koul, a software engineer at Alphabet Inc.'s Google, is the executive chair of the recently formed Alphabet Workers Union, which isn't recognized by the company but counts about 750 employees and contract workers as members. Koul, based in New York City, discusses with Bloomberg Businessweek her union's plans to tackle what she sees as Google's complicity in spreading disinformation, exacerbating climate change, and automating away jobs.
We've seen the cost that activism has had on employees, like the firing of organizers, that has made things very difficult to sustain. The structure of a union and pooling our resources together to build an organization for workers will hopefully be able to sustain that fight for the long term.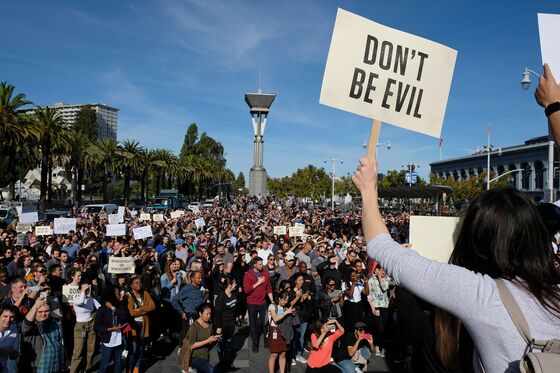 Was it a hard decision to have the union be open to everybody, including people working there who don't have legal collective-bargaining rights, such as managers and independent contractors?
There was no question in our minds that we wanted it to be a union for everybody in the workplace, especially when some of the hardest aspects of the working conditions are experienced by contractors. Many of us feel like line managers at Google are really not that different from the average employee. And we have really positive relationships with our managers, so it didn't make sense to us to exclude any of those people.
Some people would say that a software engineer doesn't have very much in common with a contract worker cleaning a building or testing a self-driving car.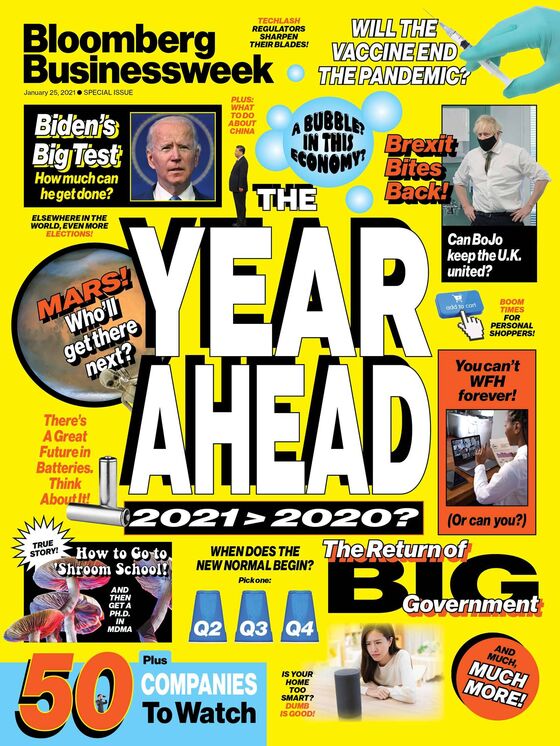 I think the union is going to be a hugely important tool to bridge the divide between well-paid tech workers and contractors who don't make as much. Certainly the conditions of our work differ. But even the well-paid software engineers face the feeling that you don't have any control over how your work is ultimately used. Also, for a subset of the highly paid tech workforce, 10 years from now, those jobs may not even exist. Wherever the logics of profit in the tech industry make sense, more of these jobs with paid benefits are going to be consumed by this model of contractization.
How are you able to make Alphabet executives do anything they don't want to without the power of collective bargaining?
Most unions today began the way we have, workers just coming together to organize for better working conditions, before they received formal recognition. A contract is one tool in this very large toolbox that the history of labor organizing offers us. There are also publicity campaigns and political pressure. Sometimes it just takes a small group of workers coming together and talking to the right 10 people in management or spreading the right email.
Have you heard from Google management yet?
We haven't been able to have a formal conversation. Their response in various media outlets has tended to talk about directly engaging with employees rather than through the union, to which I would say, you know, the union is us. By refusing to engage with us, they are really sidelining the workers themselves.
Have you been hearing from workers at other companies?
Yeah, dozens have been messaging our union, and we're having really great conversations with workers at other tech companies. I think that having a concrete example of an organization of this sort at a large tech company like this is huge.
Your union's mission statement says, "We are responsible for the technology that we bring into the world." What does it mean to take that view seriously?
It's not lost on many of us that our work is being used to fuel right-wing radicalization on YouTube or further climate change. Take an issue like automation, which is a direct threat to the livelihoods of millions of people around the world. A lot of that is being driven by research or technology that's being put out by companies like Google.
So that statement means acting in solidarity with the rest of the world. I know this is a difficult thing for a lot of people—including a lot of tech workers—to swallow, but I believe we have to see ourselves as a part of the working class. Otherwise we're going to end up being wealthy people that are just fighting for their own betterment.