A Family-Owned German Satellite Company Wants to Launch Rockets as Well
(Bloomberg Businessweek) -- Since the 1980s, a small German company called OHB SE has built hundreds of satellites for clients ranging from the German army to scientific researchers. Within two years, OHB plans to send satellites into orbit with its own rockets—putting it into competition with giants such as NASA, Boeing, Lockheed Martin, Airbus, and Elon Musk's SpaceX. "Without rockets, satellites are useless," says Marco Fuchs, OHB's chief executive officer.
With satellites becoming ever smaller, Fuchs sees an opportunity for OHB to be a one-stop shop that builds spacecraft for customers and then places them in the sky. And the company has some experience manufacturing rocket parts as a subcontractor for the European Ariane carrier rocket. The potential is huge, with thousands of satellites planned for launch in the coming decade. Operators of small satellites often find themselves at the mercy of launch-services providers, which tend to place them on a sort of orbital standby list, frequently bumped by bigger—and more lucrative—cargo, and whose rockets often blast off from difficult-to-reach spaceports in places such as Kazakhstan or French Guiana.
With about €1 billion ($1.1 billion) in sales last year, the business has come a long way from its early days, when Fuchs's mother, Christa—looking for something to do after the kids had left home—bought a small ship-maintenance business. Together with her late husband, Manfred, an experienced aerospace engineer working for a predecessor of Airbus SE, she transformed the company into a builder of satellites just as demand picked up for orbital data transmission.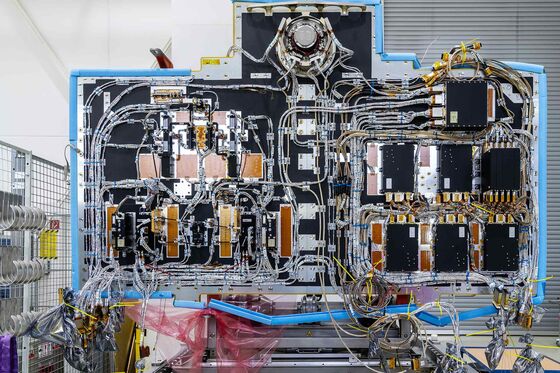 Today, Marco, 57, steers the company from an unassuming office building on the outskirts of Bremen, located on a square named after his father. In hermetically sealed halls, dozens of workers assemble satellites for missions ranging from collecting weather data to military reconnaissance. Seven hours south of Bremen, at a company facility in the city of Augsburg, about 50 employees are working on a so-called minilauncher designed to bring payloads weighing as much as 200 kilograms (441 pounds) into orbit—enough for perhaps dozens of a newer generation of tiny satellites.
Since 1957, when the Soviets sent the first-ever satellite, Sputnik, into space, the orbit around Earth has become populated with thousands of artificial objects. About 450 were launched last year, four times as many as a decade earlier, according to the United Nations Office for Outer Space Affairs, and that number is poised to climb rapidly with a surge of broadband data transmission. SpaceX alone is planning to launch 12,000 satellites in the next seven years for its Starlink constellation.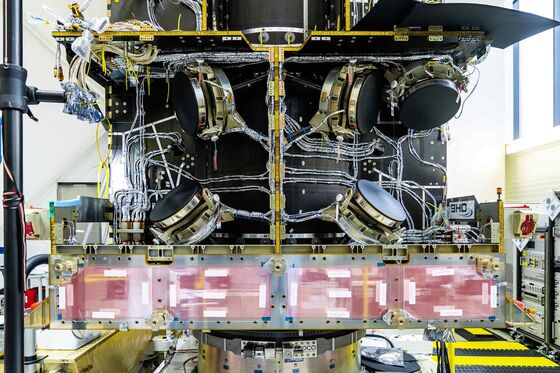 At about $6.2 billion in annual revenue, the satellite launch industry is less than a third the size of the satellite manufacturing market, but it's growing faster, up 34% last year, according to the Satellite Industry Association. Satellites range in size from the International Space Station, which weighs as much as a jumbo jet, to weather satellites, more like an elevator's weight. Some recent models have included tiny satellites no larger than a milk carton that are typically used for Earth observation missions. Micro-and nano-satellites weighing less than 50kg will make up the bulk of future payloads.
With a maiden flight about two years away, OHB is exploring sites in Europe for launches, including the Azores islands in the Atlantic Ocean, as well as possible spaceports in Scotland, Sweden, and Norway. Fuchs says he's interested in a possible site in Germany to reduce transport costs. No matter where OHB's rockets will eventually lift off, Fuchs is optimistic that he'll play a role in the space race. "People used to think that only NASA can do this sort of stuff," he says, "but rocket science has been demystified."
 
Read more: A Zero-Emission Seaplane Prepares for Takeoff
To contact the editor responsible for this story: Dimitra Kessenides at dkessenides1@bloomberg.net