A Virus Cure Depends on Rare Lab Mice, But There Aren't Enough
(Bloomberg Businessweek) -- It's a basic rule of medical research: Before you inject anything into humans, conduct experiments on animals—frequently mice—to determine whether treatments are safe and effective. In the race to develop a vaccine for the new corona­virus, however, your everyday mouse won't do. While mice have a gene similar to the one scientists believe allows the virus to affect humans, researchers think those mice don't exhibit the symptoms that make the illness so deadly for people. "You can infect them, but they have very little, if any, clinical disease," says Richard Bowen, a professor of veterinary medicine at Colorado State University.
That's great if you're a mouse, but not if you're a researcher. So scientists often seek mice that have been genetically modified with a humanized gene, called ACE2, that makes the virus more virulent—and thus better for studying its effects. As Covid-19 spreads around the world, though, it's almost impossible to find transgenic ACE2 mice needed to study the coronavirus. There are no global statistics on availability of those animals, but several vendors of transgenic mice say they have none available, and researchers expect it will take weeks or months to develop a sufficient supply. "Almost nobody has these mice in a viable colony now," says Stanley Perlman, a professor at the University of Iowa's medical school. "Everybody I know is trying to find them."
It's not possible to keep mice on hand for every potential disease. Despite short outbreaks of coronavirus-caused illnesses such as SARS, which paralyzed China, Hong Kong, and other parts of Asia for months in 2003, most scientists stick with more lucrative opportunities in cancer, hepatitis, and other chronic ailments that require different varieties of lab animals. "Research follows trends, and at the moment people are mainly focusing on oncology and metabolic disorders," says Kader Thiam, who oversees genetically modified mice at GenOway SA, a lab animal developer in Lyon, France.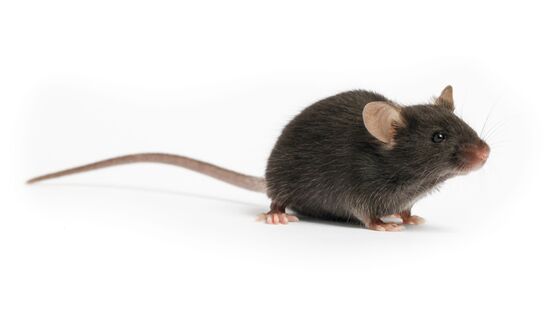 The Jackson Laboratory, a nonprofit in Maine that supplies animals to medical researchers, sells more than 11,000 varieties of mice. But when the coronavirus started making headlines in January, Jackson didn't have any with the necessary gene. As orders began flowing in, the Jackson crew started scouring medical literature for people who'd worked with humanized mice and might donate some for breeding. They found Perlman, a coronavirus specialist who had used transgenic mice in the fight against SARS. Perlman didn't have any live mice, because a decade ago he decided his lab couldn't afford to maintain them, but he'd extracted sperm samples just in case. Last month he sent those frozen remnants of the discontinued colony to Jackson, which is using them to impregnate mice and begin a new line. "We're getting our first animals and are in the process of doing additional breeding," says Charles Miller, Jackson's global logistics chief. "Right now we are just scaling as fast as we can."
Pregnant mice need about three weeks to deliver their pups, and newborns need about six more weeks to reach maturity so the cycle can start again. Jackson is taking preorders and hasn't yet told would-be customers when they'll receive deliveries. China's Cyagen Biosciences Inc. says it will have mice ready next month. GenOway aims to develop a newer breed that's better targeted to coronaviruses, but it says that could take a year or more.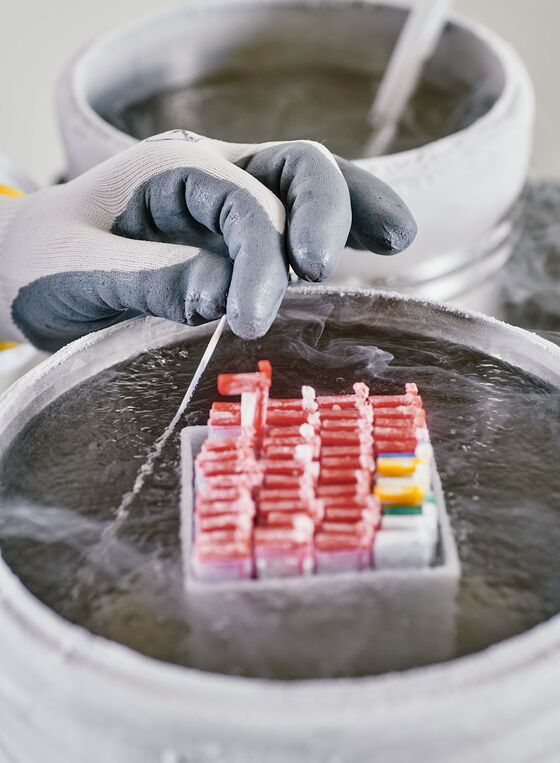 The mouse crisis is one reason talk about the speedy introduction of a vaccine isn't realistic. Without mice to study, scientists simply can't fully test potential drugs and vaccines. "It's a major bottle­neck," says Nikolai Petrovsky, a professor at the medical school of Flinders University in Adelaide, Australia. He says animal testing is "absolutely essential" and cautions against political pressure to speed up the process. "I know some people are talking about bypassing animals and going to human studies," Petrovsky says. "But that's fraught with difficulty and danger."
In the meantime, some in the field are exploring alternatives. Bowen, the Colorado State researcher, says he's trying tests with ferrets, hamsters, guinea pigs, and rabbits, though they all have disadvantages vs. mice. Xavier Saelens, principal investigator at VIB, a life sciences research institute in Ghent, Belgium, is considering using other mice as a stopgap measure, arguing that they're better than nothing. And he's looking into the possibility of breeding humanized mice on-site, since obtaining them from the usual sources is so tough. "That's the surest way," he says, "to get the mice." —With Tim Loh
 
Read more: How Coronavirus Spread From Patient Zero in Seattle
To contact the editor responsible for this story: David Rocks at drocks1@bloomberg.net