Sunday Strategist: Why Add Razors When You Can Just Buy Harry's
(Bloomberg Businessweek) -- The maker of Schick razors just snapped up Harry's Inc., a no-longer-so-little shaving startup with a design aesthetic as sparse as its name. The buyer, Edgewell Personal Care, is coughing up $1.4 billion for a company that trimmed off 6% of the U.S. razor market in less than a decade.
It's the latest example in a growing list of direct-to-consumer darlings getting gobbled up by huge rivals. In almost all of these cases, it would have been far cheaper to build than to buy. Prior to its big buyout, Harry's had raised $474 million in capital; theoretically, Schick should have been able to build three of them for the purchase price. 
Indeed it tried. That's what is often lost in these deals. Consumer product chieftains aren't dummies; they've all read The Innovator's Dilemma (or at least paid someone to) and they know that a separate skunkworks is table stakes for any forward-thinking company these days. But it's harder than it seems to follow through on. The incentives aren't always there, and often the ideas aren't either. It's like telling a bunch of NFL receivers to go do one of those 100-mile races through the desert. It doesn't matter if they're the best athletes in the bunch; they aren't going to win, in part because they aren't used to being that uncomfortable.
By the time Edgewell made its own direct-to-consumer play in 2017 it was thoroughly steeped in the one-more-blade arms race. No doubt encouraged to go crazy, they came up with a way to smash the razor-and-blade business model once and for all: a line of direct-ship razor heads that would fit on Gillette handles. Boom!
But the Edgewell innovators missed the point. Yes, consumers are over the razor-and-blade business model, but they're mostly over being pitched lukewarm innovation for things that don't matter (and have been for more than 40 years if Saturday Night Live parodies are any measure). Shave tech isn't rocket science. 
The overlooked secret to Harry's success: it didn't have much to lose. It was a double-underdog from the beginning, not only a flea in the face of Big Razor but late to the small-razor game; Dollar Shave Club (bought by Unilever in 2016 for $1 billion) had made its initial pitch to customers a year earlier.
Desperation and innovation, however, have great chemistry. Harry's, led by two whip-smart MBAs, tried all kind of things that never would have made it through the Edgewell boardroom: the corny pun of "Harry's" and later its women's line of products, "Flamingo." To a consumer, they sound like Brooklyn concept bars. In today's DTC market, however, that's not a bad look. Likewise, Unilever never would have come up with the viral irreverence of the Dollar Shave Club videos.
Edgewell does, however, know its strength: shopping. Most of its big brands came from acquisitions, including Playtex, Wet Ones, Hawaiian Tropic, and more recently Bulldog Skincare. 
So what becomes of the Harry's co-founders? They'll be in charge of Edgewell's entire U.S. operation. That's like your buddy at the craft brewery taking the reins at Budweiser—Clydesdales and all. The kids, it appears, are all right.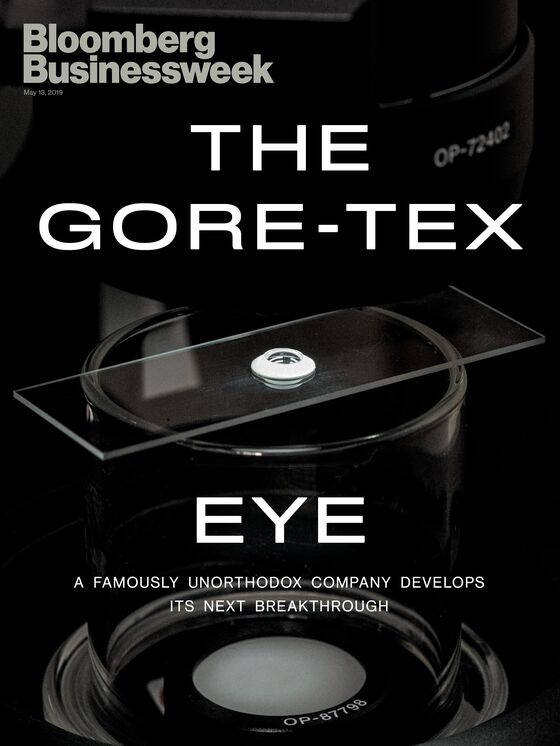 To contact the editor responsible for this story: Silvia Killingsworth at skillingswo2@bloomberg.net