Meet the Beach Blazer, the Perfect Marriage of Jacket and Towel
(Bloomberg Businessweek) -- Every summer has its vice.
In 2015 it was the oversize pool float, which appeared on Instagram in unicorn or flamingo form, endlessly squished between moist, golden thighs. In 2017 it was the RompHim, a carefree merger of shorts and shirt that started as a Kickstarter campaign and somehow swelled to seemingly capture all of global douchedom in a single pastel garment.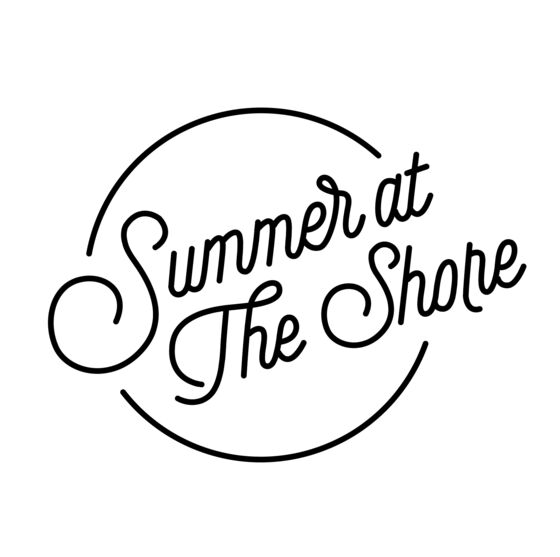 In 2019 you'd be wise to prepare your eyeballs for this year's version—the beach blazer. It's a half-tuxedo, half-towel concoction that solves the eternal summer conundrum: How do I dress formally, but also not wear pants?
This is what Manhattan web developer Marko Andrus was daydreaming about in early 2014, as he looked toward a season in the Hamptons. "What's that cozy layer you bring to the beach and put on at the end of the day?" he wondered. "For many people it's a hooded sweatshirt, which I think is kind of gross. You're not making a chic fashion statement."
Andrus ordered some yards of terry cloth and took them to his tailor on the Upper East Side to be made into a blazer. A few weeks later, "I was running around on Nantucket in it," he recalls. "People were stopping me on the beach and saying, 'Who the hell are you, and where did you buy this?' "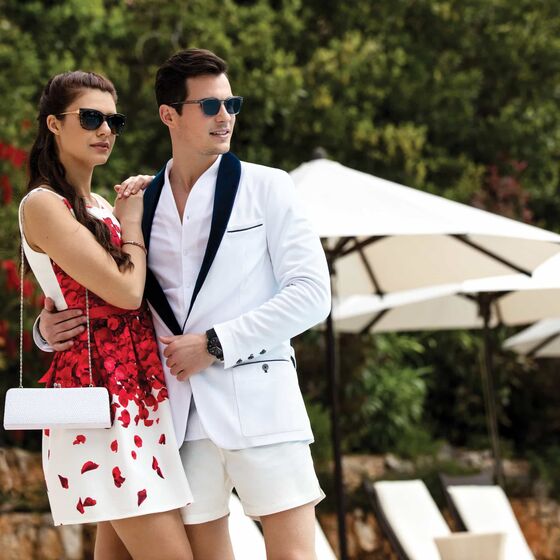 Thus was born Bask Poolside Supply Co., a beachwear business specializing in what Andrus calls the "toweling blazer," which generally has regatta-style piping and comes in white, navy, and black. Unlike a bathrobe, the $325 jackets are snug and neatly structured. Andrus estimates he's made more than 10,000 so far, ­including 2,500 black-and-red blazers ordered by Mexican beermaker Dos Equis, which will distribute them this summer as part of its "Keep It Interesante" campaign.
In early 2016, two brothers, Federico and Gabriel Uribe, were working on a similar idea across the Atlantic Ocean. They'd observed that innovation in beach-centered clothing was rare. "It doesn't matter whether you buy a pair of swim trunks for 30 bucks or 300 bucks," Gabriel says. "At the beach, everybody sort of looks the same." They unveiled their collection, 209 Mare, at the 2017 Monaco Grand Prix. The flagship garment was a €345 ­($386) tuxedo-style jacket with a vel­vet shawl collar and tidy waist sash.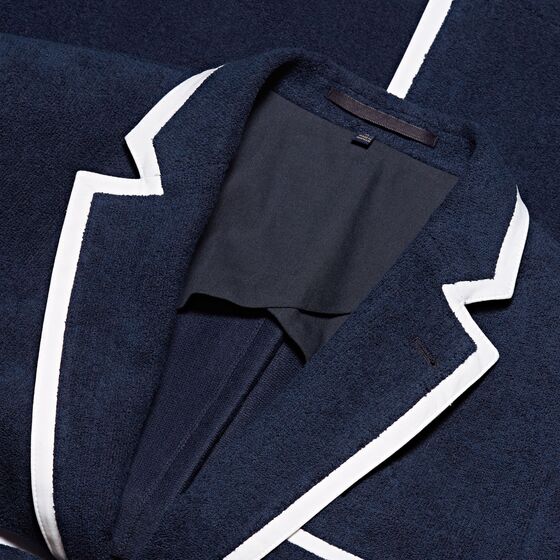 It's a look that existed in the preppy glory days of the past—similar jackets have been spotted from Ralph Lauren, Brooks Brothers, Lacoste, and Brioni. And the big brands may catch on again: Swimwear power­house Orlebar Brown started selling a $495 beach blazer in navy with white piping a few weeks ago that's proven popular. "Ironically, it was a pretty proud day for us," Uribe says. "If a major player like Orlebar Brown sees potential in this, we must be on the right path."
For now the jackets are mostly available online. But get ready to see them out on the sand this summer; Bask and 209 Mare have made deliveries everywhere from Montauk to Mykonos. As Andrus says, "Wherever spoiled people congregate, you're going to find someone wearing a Bask blazer."
MORE "SUMMER AT THE SHORE"
To contact the editor responsible for this story: James Gaddy at jgaddy@bloomberg.net