The Crisis Fiat Faced as It Lost an Indispensable Leader
(Bloomberg Businessweek) -- On the morning of July 20, 2018, a warm Friday, a Fiat Chrysler corporate jet took off from Turin, Italy, with Chairman John Elkann on board. For the second time in a week, Elkann, a scion of Fiat's founding Agnelli family, was crossing the Alps, headed for the University Hospital Zurich to try to discover what was wrong with his chief executive officer, Sergio Marchionne. Three days earlier, Elkann had been denied entry to the hospital's intensive-care unit by Marchionne's doctors who said it would be a violation of the patient's privacy. The chairman hadn't received an update on how the CEO was recovering from surgery he'd undergone at the end of June. No one at the company knew he'd been scheduled for the procedure.
Elkann had one issue on his mind. The company had told investors in its 2017 annual report that Marchionne was "critical to the execution" of its strategy, high praise yet high risk. Fiat's market value had grown tenfold under Marchionne. What would happen if the superstar CEO—who ran three of the family's huge companies—was incapacitated? Elkann had started evaluating options on the evening of his first visit to the Zurich hospital, as he headed to the airport after a walk by the lake with Marchionne's partner, Manuela Battezzato. This second visit would be fraught: The company's second-quarter results were due in five days, and media speculation was mounting over the CEO's condition. As Elkann passed through the glass doors of the hospital, he saw Battezzato and, after speaking with her, came to the realization that his CEO was never coming back.
 
 
Marchionne ruled Fiat Chrysler Automobiles NV—and the Agnellis' other car and truck companies, Ferrari SpA and CNH Industrial NV—with the help of his phones. For the most part, he used an iPhone with a profile picture of a red Ferrari passing a rival Mercedes at a Formula One Grand Prix. He gave out daily orders via WhatsApp to more than 50 people who reported to him directly. He seemed ruled by an obsessive attitude: "It is just right to get this done, it's that simple," he once said to Bloomberg Businessweek. The only time Marchionne's phones got a rest was when he went to bed—and even that produced only a three-to-four-hour respite from meetings, emails, and texts each day.
Although the exact nature of his illness hasn't been officially released, Marchionne knew he was seriously sick a year before he died. In the weeks before he suddenly vanished into the hospital in Zurich, he appeared pale, swollen, and weak even as he worked his mobile phones, running his automotive empire. Everything went silent after he went into surgery on June 28. Only Battezzato and his closest relatives knew he was being hospitalized. Everyone else—including Elkann, who's Fiat's controlling shareholder; the company's top executives; and the board of directors—was left in the dark. Marchionne's WhatsApp account went offline; hundreds of communications were left unread. A July 5 statement from a Fiat spokesman confirming the chief executive had undergone "shoulder surgery" with a "short period of recovery foreseen" was the only update given on his condition. The Agnellis' three companies were at risk of coming to a standstill. Marchionne always had the last word on every big decision, from approving a Jeep commercial for the Super Bowl to choosing the design of the first-ever Ferrari SUV. He even signed off on the press releases that reported on monthly auto deliveries in Europe.
On June 1, just weeks before entering the hospital, Marchionne had celebrated reaching a major target: freeing Fiat Chrysler from industrial debt by the end of the second quarter so it would be better able to weather any sudden crises. Although Marchionne usually wore dark sweaters like his idol Steve Jobs, he celebrated the milestone by putting on a tie at the presentation of the five-year plan. That day, Fiat stock neared a record high in Milan trading: The three companies that were part of Fiat when Marchionne joined the company in 2004 were now worth $80 billion in total.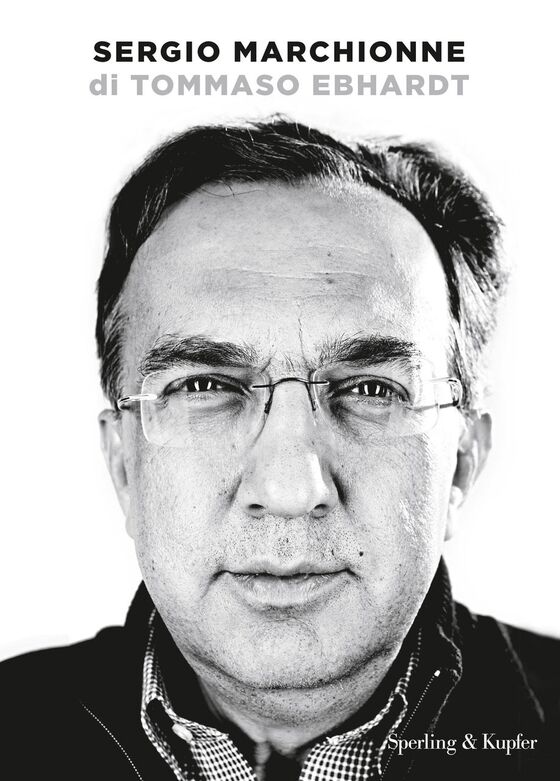 Marchionne's ultimate goal before a planned retirement in 2019 was to boost the group's value to $100 billion. That plan required a momentous decision: Who would succeed him and take his legacy forward? He'd been considering starting his own management company with a group of close aides after leaving Fiat, but first he had to help Elkann select the right successors. "We will make the right choice on leadership, forget about it," he said over dinner and grappa when I asked about the succession in his last sit-down interview, in January 2018. "The turkey that comes after this turkey will be a good turkey, and he's going to be surrounded by a bunch of other turkeys who will be as fully committed as the top turkey that the new business plan works. What the f---do you care?"
 
 
In Zurich on July 20, Elkann knew he had to make that crucial decision without Marchionne at his side. Flying back to Turin—where Fiat was founded in 1899—he summoned top managers, executives, and members of the boards of Fiat, Ferrari, and CNH to assemble in the city the next day. Before they convened, he had to come up with candidates for them to consider. For Fiat, at least, that process had been under way for months. Potential candidates included Europe chief Alfredo Altavilla, Jeep boss Mike Manley, and Chief Financial Officer Richard Palmer. Elkann whittled the list down to two to discuss with the board: Palmer and Manley.
As the emergency meeting was coming together, Palmer took himself out of the race while Manley confirmed he wanted the job. So Elkann proposed Manley, who'd been key to the boom at Jeep, Fiat's most profitable unit, where sales rose to more than 1.6 million in 2018 from 300,000 in 2009. Altavilla, Marchionne's closest aide for over a decade, told the chairman he was going to resign. Palmer, who stayed on as CFO and has now been appointed to the board, is working closely with both Manley and Elkann on Fiat Chrysler strategy, with a new responsibility for mergers and acquisitions.
Elkann then chose Marchionne's successor as chairman at CNH, naming Suzanne Heywood, managing director of Exor NV, the Agnelli family's holding company, for the post. There was no obvious replacement at Ferrari because Marchionne had expected to stay at least three more years. Elkann chose Philip Morris International Inc. Chairman Louis Camilleri, a Ferrari board member, who had the international standing—and could take the job on just a few hours' notice.
On July 21 the boards affirmed Elkann's choices—just in time to make that night's prime-time news shows. Four days later, Marchionne's family announced that he'd died.
 
 
Marchionne left behind several "what ifs," including ultimately fruitless approaches to Volkswagen AG and Peugeot SA about mergers. In 2013, Emmanuel Macron, then a top adviser to French President François Hollande, had preliminary talks with Fiat about a merger with troubled Peugeot. At the end of 2014, Marchionne was told by some of his advisers that Peugeot's new CEO, Carlos Tavares, was interested in discussing a deal and wouldn't compete with Fiat's chief for the top job, according to three people familiar with the approach. But Marchionne by then had no interest. (Tavares denies making the offer.)
In 2016, Marchionne considered what was called the "Wulf Project"—an option to combine with Volkswagen's U.S. operation in the wake of the German car company's emission scandal. That led nowhere, and Marchionne soon turned his focus to his profit targets for Fiat Chrysler and boosting the value of its brands, which he hoped would make the company strong enough before his planned retirement to survive the disruptive electric and self-driving revolution.
There was one uncompleted project that Marchionne probably regretted to the end of his life. He wanted to create the world's biggest carmaker by merging Fiat Chrysler with its biggest U.S. rival, General Motors Co. The plan was called "Operation Cylinder." With Elkann, he sent three exploratory letters from 2013 to 2015 to GM executives, including new CEO Mary Barra. All went unanswered. Marchionne then tried to force Barra to the table by seeking help from activist investors. He even considered a hostile bid. In 2015, Marchionne had lined up initial commitments from European banks to finance a $60 billion cash offer for GM. But conditions weren't right, as Elkann soon realized: It was too financially risky for indebted Fiat, and Barra had the backing of the U.S. establishment, along with top GM investors, including Warren Buffett. The Oracle of Omaha had discouraged Elkann, suggesting Barra should get her chance to run GM.
After months of preparation, Marchionne concluded he couldn't push for a merger with GM. Clearly disappointed, he told me in an interview at his Michigan mansion, "If nobody wants you, then celibacy may be the only option." He took out his frustration on the Agnellis, feeling a lack of support. This was one of the several ups and downs he had with Elkann, with whom he had a close relationship. But he was realistic enough to admit in private conversations that the U.S. would never allow him to wage a battle to unseat the first female CEO of the country's biggest carmaker.
 
 
One of Elkann's first strategic decisions after Marchionne's death was the sale of Fiat Chrysler's Magneti Marelli component business to KKR & Co.'s Calsonic Kansei—a move already in discussion in the months before the CEO's final illness. That will bring more than €6 billion ($6.8 billion) of cash to the carmaker and a special dividend of €2 billion to its investors.
Since Marchionne's death, two of the companies appear to be thriving. CNH stock has gained more than 10 percent, and Ferrari stock has recovered earlier losses with the help of strong revenue and profit.
But almost nine months after Marchionne's death, Fiat Chrysler stock has lost more than 10 percent of its value—about €4 billion—amid a global car industry slowdown. Analysts are still worried about the company's "durability without its architect, engineer and chief pilot at the controls," as Bernstein Research's Max Warburton—one of Marchionne's favorite sparring partners—wrote in his tribute note after the CEO's death.
Manley's first official pronouncements as CEO didn't help. On July 25, a few hours after Marchionne's death was announced, he cut 2018 profit targets, and shares plunged more than 15 percent that day. Six months later, the stock took another hit when he provided investors with a weak 2019 outlook. Manley is facing a tougher-than-expected business environment, including a trade war between the U.S. and China and stricter emission rules, especially in Europe. Car sales fell globally in 2018 and are on pace for another decline this year.
As the market slows, automobile manufacturers are under intense pressure to combine efforts and investment as they develop expensive technologies. Manley has signaled that Fiat Chrysler is again open to explore ways to cooperate or even merge with other carmakers. Fresh talks with Peugeot have begun for joint investments, according to people familiar with the matter. Fiat shares have been rising since the beginning of March on speculation of a deal in the works.
Fiat Chrysler has at least two pieces of Marchionne philosophy to guide it. His Turin office was adorned with a portrait of Pablo Picasso and the motto "Every act of creation is first of all an act of destruction." Then there are Marchionne's own words: "I am a fixer by nature. Things that are not well run, well structured, ready to compete, are not good things. I need to fix them." Like everyone else in the industry, Elkann is aware that the next automotive revolution is under way—and that he and Fiat Chrysler are heading into it without Marchionne there to fix things.
 
—Adapted from Sergio Marchionne by Tommaso Ebhardt, published in Italian by Sperling & Kupfer
To contact the editor responsible for this story: Howard Chua-Eoan at hchuaeoan@bloomberg.net