Russia's Biggest Web Retailer Was Founded by a Language Teacher on Maternity Leave
(Bloomberg Businessweek) -- At least five companies could be considered contestants in the race to rule online retailing in Russia, and most of them are backed by banks or billionaires. But the leading contender is run by a mother of four who founded her company in her Moscow apartment while on maternity leave from her job as an English teacher. "At first, I did everything myself, collecting the goods and taking them to customers on the other side of Moscow by subway or bus," says Tatyana Bakalchuk, chief executive officer of Wildberries, which has 15,000 employees and last year booked sales of $1 billion, up 40 percent from 2016.
Bakalchuk, 42, conceived of Wildberries in 2004 as a place for people like her: moms on a budget with limited time for shopping. She ordered clothes in bulk from a German mail-order catalog, scanned the pictures, and posted them on her website. Her customers didn't have to prepay, and she delivered to homes instead of making buyers pick up their purchases; the Russian postal service didn't deliver parcels.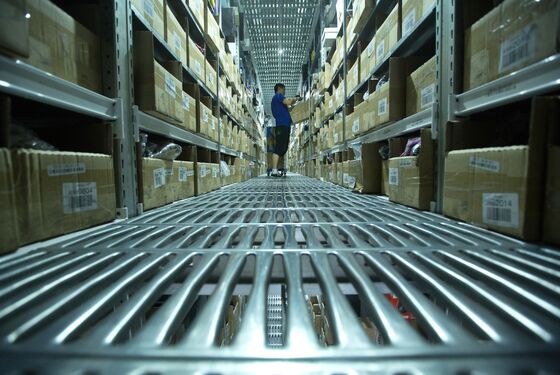 With about 7 percent of the $14 billion market, according to researcher Data Insight, Wildberries is the country's largest online retailer. While two other players, Alibaba Group Holding Ltd.'s AliExpress and Yandex.Market, have larger sales, they only resell goods for others and don't carry their own inventory. Amazon.com Inc. has stayed away from Russia because of political tensions and the logistical challenges of a country with 11 time zones.
Among Russia's web stores, Wildberries has the most efficient logistics, as well as a loyal customer base, says Fedor Virin, a partner at Data Insight. But it's self-funded, making it vulnerable to companies with more robust financial backing such as AliExpress, which mostly sells goods imported from China; M.video, controlled by billionaire Mikhail Gutseriev; and Ozon.ru, backed by another billionaire, Vladimir Evtushenkov. With the top five companies together controlling about a quarter of the market, "there's clearly going to be consolidation," Virin says. "We're going to end up with just a few large players."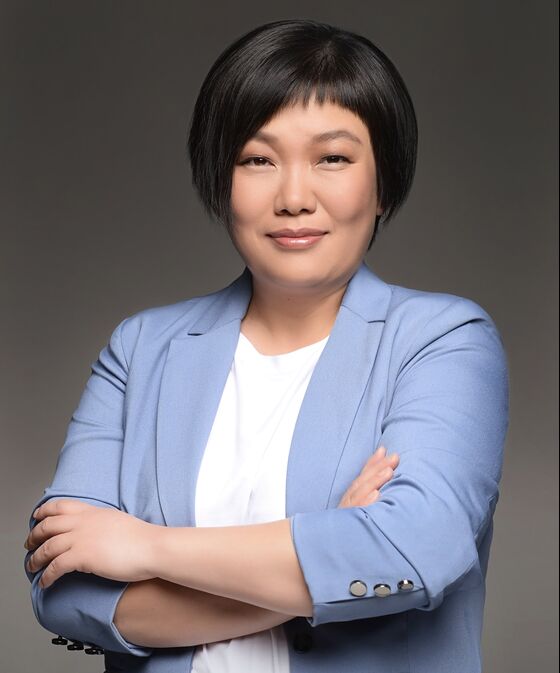 Within a year of launching Wildberries, Bakalchuk had started hiring couriers to deliver her goods. Having outgrown her apartment, she rented space in a nearby research institute to store her swelling piles of parcels and boxes, but the company's growth proved hard to keep up with. "Each time we moved into a new warehouse with enough empty space to play a soccer match, and we thought we'd be there for years," Bakalchuk says. "A few months later, we needed more room."
As income from her company eclipsed that from the small IT business run by her husband, Vladislav, he started helping more at Wildberries, where he's listed as a co-founder. In 2006 an acquaintance named Sergei Anufriev invested, and today the three own roughly equal shares of a company valued at more than $600 million, according to the Bloomberg Billionaires Index. They've been approached by private equity firms, but the Bakalchuks have spurned the offers, saying they don't need the money.
An early threat came in 2006, when the catalog company Bakalchuk was buying from sought to enter the Russian market itself. That spurred Bakalchuk to sign deals directly with brands such as Tom Tailor, s.Oliver, and Adidas. Russia's financial crisis of 2008-09 helped as foreign companies offloaded discounted collections through Wildberries amid the ruble's drop and weakening local demand. Since 2014, Wildberries has added beauty products, toys, and household appliances such as microwave ovens and blenders. Today, the company sells about 10,000 brands, including Asics, Geox, L'Oréal, and Nike. Wildberries has "a wide audience, strong know-how, and a very good assortment and logistics network," says Claudio Cavicchioli, the Russia chief for L'Oréal, which began working with Bakalchuk in 2015. "They're a great business partner."
Wildberries is now making a big push into sales of mobile phones and other electronic devices, though clothes and shoes still bring in about 70 percent of revenue. The company handles 150,000 orders a day, operating more than 600 trucks and vans in Russia and several neighboring countries. It has established 1,700 pickup points where customers can try on clothes and return them if they don't fit. This fall, Bakalchuk will leave her headquarters in a warehouse beyond Moscow's beltway for new offices downtown. "Sometimes it feels like riding a high-speed train," Bakalchuk says, "with no way of jumping off." —With Alex Sazonov
To contact the editor responsible for this story: David Rocks at drocks1@bloomberg.net, Kim McLaughlin