Real Diamond Jewelry for 50 Percent Less! Just Don't Call It Natural
(Bloomberg Businessweek) -- If they're good enough for Leonardo DiCaprio and Penélope Cruz, shouldn't they be good enough for you?
Lab-grown diamonds, made for decades as an inexpensive alternative to mined stones for industrial purposes, are cracking the consumer market. In recent years, the technology to produce gem-­quality stones has improved dramatically; the new manufactured diamonds are optically, physically, and chemically the same as mined stones.
"They're so identical that we never have them out on the same desk at the same time," says Harold Dupuy, vice president of strategic analysis at Stuller Inc., a Louisiana-based jewelry maker and gem wholesaler that produces laboratory stones.
The allure of these cheaper stones is so strong that in September, industry heavyweight De Beers Group—whose advertising motto "A Diamond Is Forever" was named the slogan of the century by Ad Age—will begin selling its ownline of lab-grown-­diamond jewelry under the brand Lightbox.
"We're not trying to pass these off as natural diamonds," says Sally Morrison, Lightbox's chief marketing officer. And they shouldn't: The U.S. Federal Trade Commission in July revised its guidelines for the identification of the stones. Diamonds are now defined as "a mineral consisting essentially of carbon crystallized in the isometric system." Previously the definition included the word "natural," which has now been omitted, opening the door for lab-grown stones to legally identify as diamonds. But a manufactured diamond must be "qualified by a clear and conspicuous disclosure" with words such as ­laboratory-grown, "conveying that the product is not a mined one."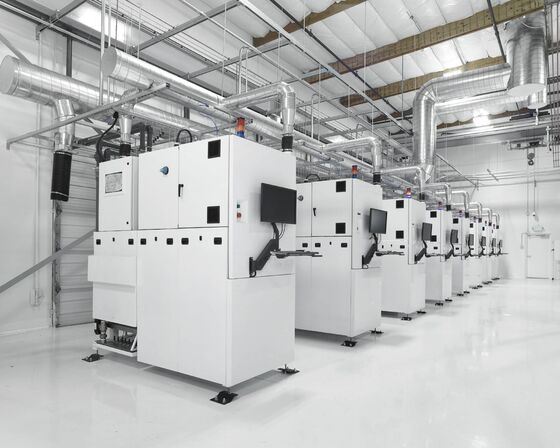 The De Beers announcement generated "a lot of shock in the industry," Dupuy says. The brand is essentiallybig- ­footing an existing market; Stuller, Chatham Created Gems Inc., Lucent Diamonds, Pure Grown Diamonds Inc., and other producers are already firmly established in the laboratory gemstone business. Chatham, a family-owned company based in San Francisco, started diamond production in 1996 and manufactured rubies, sapphires, and alexandrites even before that, according to Chief Executive Officer Tom Chatham. New York's Pure Grown, founded in 1996, wholesales lab diamonds ranging in size from 0.01 carats to 5.5 carats in pink, yellow, blue, champagne, and other colors.
De Beers's lab diamonds will be sold for $800 a carat— deeply undercutting the market. "I saw a guy selling lab-growns for $2,200 a carat at a trade show," says Rob Bates, the news director of JCK, a jewelry trade publication. "But as soon as De Beers announced their price, he reduced his price" to $800.
According to Chatham, "De Beers has created predatory pricing to ruin the industry." At these prices, he adds, "I don't think [De Beers] is charging enough to make money." (Morrison says, "De Beers decided three years ago to offer lab-­created stones as a result of consumer demand.")
The initial Lightbox collection offers about 50 simple styles in earrings and pendant necklaces, available in two shapes and three colors in sizes up to 1 carat. Offerings beyond those would dig into De Beers's key bridal segment. According to Morrison, the Lightbox collection is positioned to compete against self-­purchase items such as "accessories, skin care, and cosmetics."
The trend has gained enough steam that celebrities are hopping on board. DiCaprio—who starred in the 2006 film Blood Diamond and in turn drew attention to the issue of gem mines financing warlords—made headlines in 2015 by investing in Diamond Foundry Inc., a San Francisco manufacturer. It's among a growing group of producers trying to compete on a higher level by making premium-­looking jewelry using the diamonds. A four-stone cuff ring from its DF Atelier line is priced at $4,506. Collaborations with Jennifer Fisher, Pamela Love, Eva Fehren, and other designers to produce ­fine jewelry have raised the brand's profile.
Swarovski, a crystal maker with a 2016 global revenue of $3.7 billion, created its Atelier Swarovski subbrand 10 years ago in an effort to offer a luxury product. "We wanted red-­carpet exposure, but we needed diamonds. Celebrities don't want to wear cubic zirconia on the red ­carpet," says Nadja Swarovski, a member of the executive board. So the company started sourcing them and putting them into haute jewelry. This year, she adds, "we approached Penélope Cruz to create a collection with us, and she wanted to ensure that the pieces were eco-friendly."
Cruz, like DiCaprio, saw the PR benefit in aligning with jewelry not associated with child labor, conflict, or environmental destruction. "I am lucky to be in a position where I can help shine a light on conscious luxury and create products that have a positive impact," she said in a statement. "Today when we buy something, we want to know what it is, where it comes from, how it was made, what it involves." The Penélope Cruz for Atelier Swarovski collection made its debut at the Haute Couture fashion shows in Paris in July. Prices range from $5,000 to $53,000.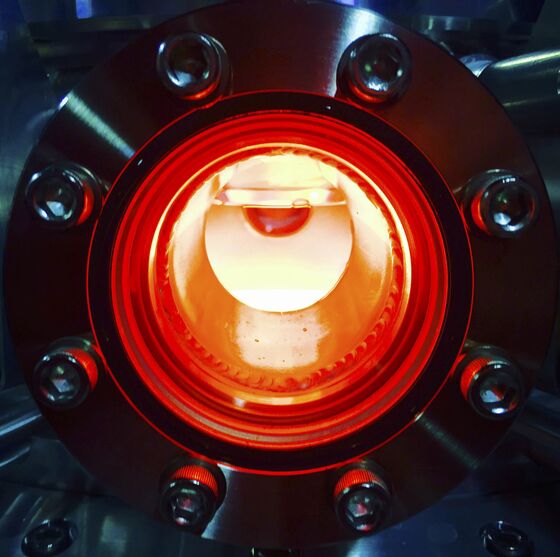 It's a fast-moving industry, but such stones have been around for more than half a century. "General Electric created the first lab-grown diamonds in 1954," says Tom Moses, executive vice president of the Gemological Institute of America (GIA). Industrial-grade diamonds—which he says "look like sand"—are used for cutting, drilling, and polishing procedures, as well as for precision surgical tools. A diamond is considered gem-­quality when it meets the GIA's standards of clarity and color. In 1971, GE made the first gem-quality diamonds, which are on display at the Smithsonian. It took two more decades before the technology was producing stones high-quality enough to compete in the gemstone industry.
There are two ways to ­create a diamond in the lab: high pressure-­high temperature (HPHT) and the newer chemical vapor deposition (CVD). "CVD is more advanced tech," Moses says. In CVD, a thin layer of diamond substrate or "seed" provides the base for the carbon atoms to grow into a diamond crystal after being treated with a mixture of hydrocarbon gas and hydrogen in a vacuum chamber heated to more than 900F. Both methods produce a "rough" diamond that needs to be cut and polished just as one pulled from the Earth would.
"Mined-diamond production reached a peak 10 to 12 years ago, with a yield of 170 million carats," Moses points out. "The mines are aging, and no new productive mines have been found in a couple of decades."
For now, purists who buy mined diamonds are likely to fare better in the resale market. At the high end, in auctions at Sotheby's and Christie's, mined stones have consistently seen "record sales that clearly show strong demand," Moses says.
Still, sellers of mined diamonds fear "a repeat of what Mikimoto did" to the natural pearl industry, Chatham says. When the Japanese company derived a method of culturing pearls, "they were the first to make a copy of a naturally occurring gem [at vastly reduced prices]" and effectively did away with the natural pearl business.
A recent study by MVI Marketing LLC, a research firm in the luxury space, showed that 70 percent of millennials would consider a lab stone as the centerpiece of an engagement ring. Part of the appeal is that "lab-grown diamonds contribute to the well-being of the planet," Swarovski says. "For us it's a win-win—we get better bottom-line results and have a positive impact on the environment."
Plus, at the retail level, lab diamonds simply offer a lower-­priced option. "If a consumer has the opportunity to buy a 50 percent larger diamond at the same price, what is she going to go home with?" asks Amish Shah, CEO of ALTR Created Diamonds. "No woman will say one is too big for her finger."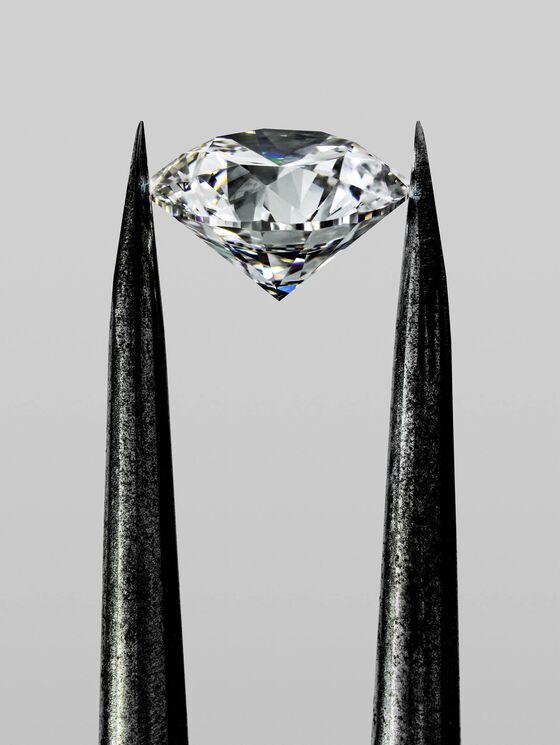 To contact the editor responsible for this story: James Gaddy at jgaddy@bloomberg.net, Chris Rovzar