How Long Will Student Housing Be Big Business?
(Bloomberg Businessweek) -- Isaac Sitt and Elliot Tamir had been investing in real estate for years when they stumbled onto the idea. They'd bought a few apartment buildings in Brooklyn in 2008 and, after the financial crisis, were struggling to rent units. So they decided to put up ads at the nearby Wyckoff Heights Medical Center, expecting to lease to doctors. Instead, they got medical students. With jobs scarce, tons of people were going to school, they realized. Sitt remembers thinking, "Hey, this is a good business," even in a downturn. "Not only does it make sense, but I think we can raise equity for it."
Today, Sitt and Tamir run Vesper Holdings LLC, one of the largest owners of student housing complexes in the U.S. If you've visited a college town such as Athens, Ga., or Lawrence, Kan., in recent years, you may have seen one of their properties. They have names like The Ivy and The Gramercy, meant to evoke a boutique hotel. Many have pools, study areas with free Starbucks coffee, and "gyms that look like Equinox"—the kinds of amenities, Sitt says, that millennials really want. It's been a lucrative niche. One of the few dangers for the business is bringing back the draft, Sitt jokes. "That would be a problem for the college population," he says. The other, he adds, "is overbuilding."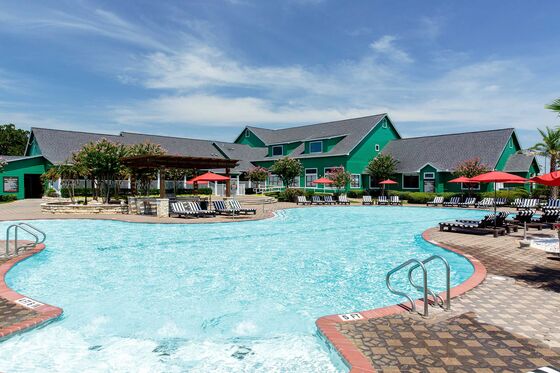 That second danger is no joke. Student housing has become a hot real estate trade. Lured by stable, recession-resistant returns, institutional investors opened their wallets in recent years to build housing at or near universities. Too many of those dollars flowed to projects around schools where there were low barriers to development, such as Texas A&M and the University of Oklahoma. Landlords in those areas have had to offer discounts and freebies to get—in the industry parlance—"heads on beds." Some properties are going bust, leading to downgrades of bonds that backed the development. Now, veteran investors in student housing say they're being careful about their next moves, even as money continues to pour into the industry.
Through July, real estate fund managers raised $1.9 billion for student housing projects globally, the same amount as they did in all of 2017, according to data provider Preqin. Meanwhile, existing portfolios of properties are fetching lofty prices. Charleston, S.C.-based apartment and student housing operator Greystar Real Estate Partners LLC agreed to buy Education Realty Trust Inc., a publicly traded competitor, for $3.2 billion in June. As a part of the deal, Greystar announced it was forming a joint venture with Blackstone Group LP to buy a portion of the off-campus locations for $1.2 billion. Mapletree Investments Pte, a Singaporean real estate firm, has recently been snatching up student housing, too.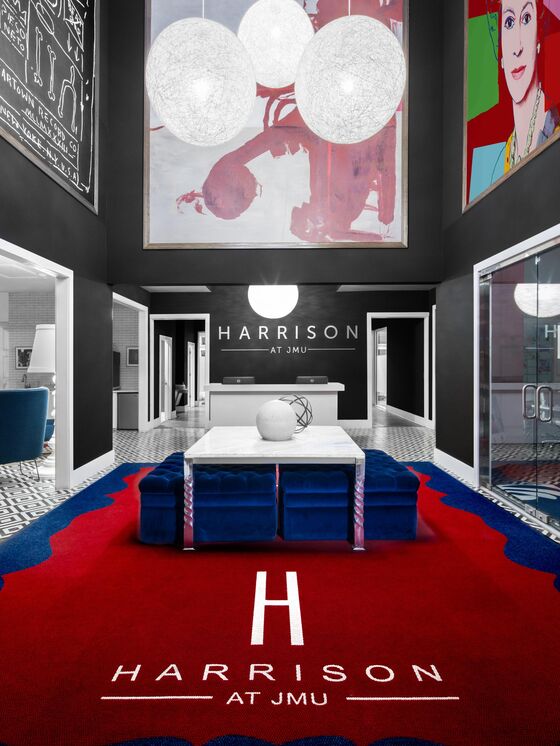 As all this new money chases deals, investors say two kinds of markets have emerged: those with too many beds and those with too few. At schools where the supply is tight—such as the University of California at Berkeley—landlords "could light the places on fire and people would still have to live in them," says Sam Bernstein, founder and chief executive officer of LoftSmart Inc., an online listing service for student housing. But in places where the opposite is true, such as the University of Missouri, property owners have to be a lot more careful about location. "The stuff you see struggling is driving-distance" from campus, Bernstein says.
Price also matters. In recent years, fancy student dorms with clubhouses, flatscreen TVs, and other amenities have become a symbol of coddled youth and the excesses of a generation that's taken on mountains of debt to attend college. But there are signs that such luxuries may not be selling as students (and their parents) become more cost-conscious. The University of Oklahoma in June was weighing whether to give "scholarships" to students so they could afford rent in a struggling luxury building that's owned by a private nonprofit but was built with financing from municipal bonds. The development features a "blow dry bar and salon," cycling studio, and a Lululemon store. "If any category of student housing is overbuilt, it's the $1,000-a-month" properties, says Sitt.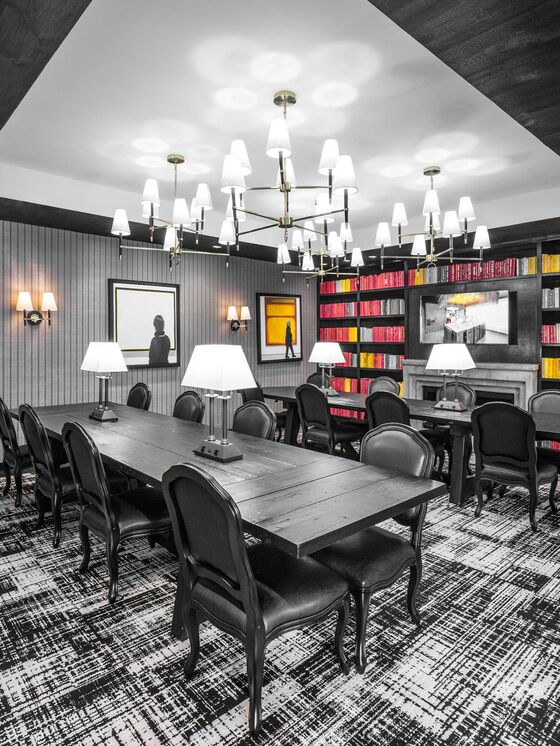 Even with desirable properties, student housing developers face challenges not seen in other parts of the industry. For starters, tenants turn over frequently, putting constant pressure on landlords to find new ones. The process is like selling tickets to a cruise, says Robert Bronstein, president and co-founder of Scion Group LLC, which owns more than 60,000 beds nationally. "Once you leave the dock, if you haven't sold the room, you're not going to," he says. Over the course of a year, Scion turns over 70 percent of its beds with move-out happening largely in a single weekend.
At the same time, building owners don't want to look too desperate. "Millennials are savvy," says Al Rabil, CEO of Kayne Anderson Real Estate, which has been investing in student housing since 2002. "There's been a tremendous evolution in what's important to them, and it's not handing out koozies and Starbucks gift cards anymore." Then there's the mess. "What we find is that students are a little dirtier, but they're not destructive," says Adam Byrley, chief operating officer at Preiss Co., a student housing developer in Raleigh, N.C. "It's not Animal House."
Landlords that pick good properties and operate them well say there are some broader trends in their favor. Undergraduate college enrollment is projected to grow to about 17.4 million students by 2027, a 3 percent increase from 2016, according to the U.S. Department of Education. Many public universities are also looking to tap the private market to meet the housing needs of students, so they can devote resources to other priorities. One recent proposal from the University System of Georgia would have a private company maintain more than 12,000 beds at five schools around the state.
Still, analysts caution that there's a broader demographic shift under way that could hurt demand—or at least cluster it around a few flagship schools. Millennials, one of the biggest generations in the U.S., are aging out of their college years, says Hans Nordby, managing director at CoStar Portfolio Strategy. "The tide's going out," he says. "There are fewer of these kids every day."
To contact the editor responsible for this story: Pat Regnier at pregnier3@bloomberg.net