The One Time You Can Justify Spending $1,045 on a Dog Bed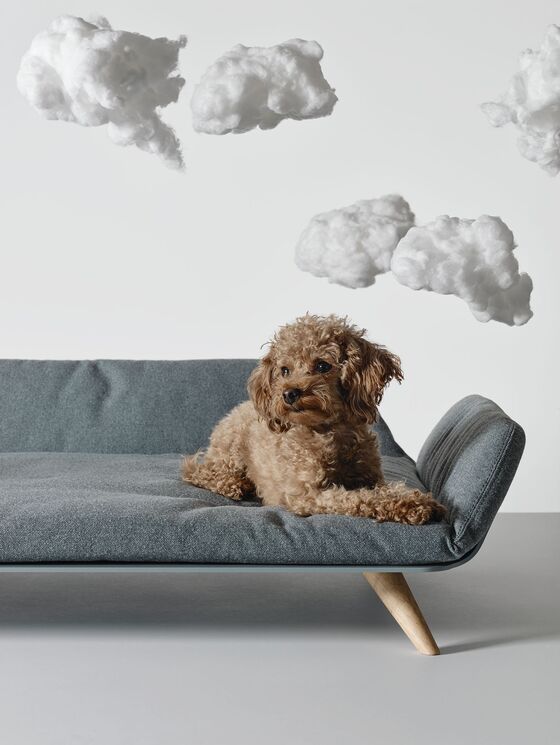 (Bloomberg Businessweek) -- Once upon a time there was a Labrador named Cara who had a Styrofoam bed that was so noisy, it scared her every time she climbed onto it. Luckily, her fairy godmother (all right, owner) was Sebastian Zweig, formerly the chief executive officer at a high-end furniture company, who set out to solve this problem for Cara and all dogs. The MiaCara Letto dayBed ($1,045) has raised side panels that resemble the curled edges of a leaf, giving pets a gentle sense of security. It's also lined with a soft, washable, reversible mattress.
• Similar in size, Labbvenn's Loue bed ($520) shares raised sides, raised legs, modern design, and a quality foam mattress with the MiaCara. But instead of a tough, powder-coated aluminum frame, the Loue uses beech plywood.
• B&G Martin produces a wooden frame out of sturdier walnut ($745). Its bed for small and medium-size dogs has a stylish midcentury modern look but doesn't come with a mattress.
MiaCara's "dog-centered" design has subtle benefits: Its high-end yet hardy materials are a pleasant upgrade in a category often made to please humans, not dogs. It will stand up to scratches, odors, and accidents, and at more than 3 feet long, it fits most indoor breeds. But for discerning caretakers, the appeal of this Red Dot Design Award winner is a silhouette that will mesh with contemporary decor. $1,045; miacara.com
To contact the editor responsible for this story: Chris Rovzar at crovzar@bloomberg.net, James Gaddy