Selling Millennials Home Insurance Is Lemonade's Novel Pitch
(Bloomberg Businessweek) -- Home insurance may not seem like a natural business for a financial technology startup. It's heavily regulated and dominated by established players. Where's the potential for Silicon Valley-style growth? Yet Lemonade Inc. co-founders Daniel Schreiber and Shai Wininger are trying to use updated tech and millennial-friendly marketing to bring some buzz to a boring industry. The insurer has drawn big tech-oriented investors such as Japan's SoftBank Group Corp., which led a $120 million funding round in December.
They started with a focus on young urban renters. Lemonade offers homeowners coverage, too, but renters are a relatively untapped market. Only 41 percent of them have insurance, the Insurance Information Institute says. When they do buy, the decision is mostly price-driven—it's hard to offer many interesting tweaks to a renter's policy. That's part of the reason big insurers historically haven't focused on the business, according to RBC Capital Markets LLC analyst Mark Dwelle.
Lemonade is betting that selling coverage through an easy-to-use smartphone app can attract more people. A chatbot named Maya helps customers navigate the process of signing up. Policyholders can also file claims from their phone—the bot for that is named Jim—and send videos to describe an incident.
As a new company, Lemonade doesn't have an existing sales force of human agents who would be undercut by digital sales. Its backers also say the data it's collecting from its customers online could give it an edge. "Sometimes insurance operates on legacy systems, which make it harder to adapt," says David Thevenon, a partner at SoftBank Investment Advisers and a Lemonade board member. "I think the incumbents are struggling a bit to meet the new consumer standards, and this has created an opportunity for new players."
Lemonade also has a social-good angle. After taking its own fee and funding a financial cushion, it has a pool of money left over for claims or to give to charities designated by each customer. The amount given is based on claims by groups of people picking the same cause. For example, this year New Yorkers who chose the American Civil Liberties Union had few claims, so the ACLU got money. Groups with high claims may get no cash for their cause. Overall, Lemonade is giving about $162,000 this year, or 1.6 percent of revenue. Schreiber, chief executive officer and a veteran of tech companies including SanDisk, says the system could cut down on claims fraud and signals to customers that the company can be trusted to pay out because it doesn't directly profit from denying claims.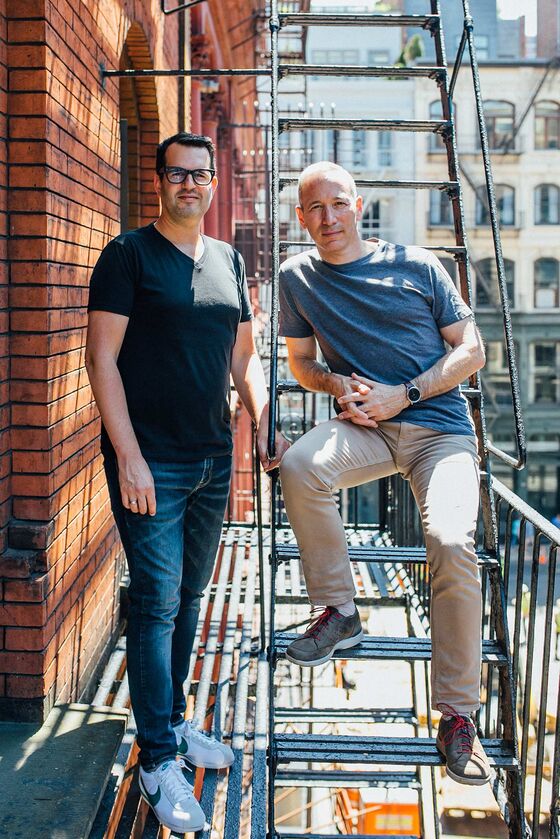 "It's not a company that is just about making money," says actor Ashton Kutcher, an investor in Lemonade. "I think people are going to want to align themselves with companies like that." But the idea isn't completely new. Traditional mutual insurers have no public shareholders and sometimes even reward customers by returning excess profits to them through dividends. "We sometimes describe our model as the newest old idea," says Schreiber, adding that many mutuals over time lost the sense that they and their policyholders are in it together. Nor can Lemonade afford to be blasé about questionable claims. High losses would make it more difficult to charge competitive rates. The company also buys reinsurance (that's insurance for insurers) to help it cover losses. Reinsurers can eventually raise their rates if Lemonade's claims get too high.
Lemonade's gross loss ratio, which measures how much of its premiums are paid out in claims, was above 100 percent in the first half of 2018, according to a spokeswoman for the company. Michael Costonis, global insurance practice lead at Accenture Plc, says Lemonade has had "growing pains" when it comes to underwriting. "But as they've trained their model, they've been able to improve that," he says.
Lemonade has benefited from low prices in the reinsurance business. Investors have poured money into insurance and reinsurance companies hoping to make money on float—that is, through the investing of the premiums insurers collect before claims have to be paid. That's made reinsurance policies relatively cheap. Lemonade has been able to lock in reinsurance contracts for multiple years, according to an August 2017 company blog post. The company itself isn't trying to make big profits from investing. "While there is an opportunity to gain something from float, that's really not what's driving our economics at all," Schreiber says.
Lemonade sold $10 million in policies last year and offers them in only 19 U.S. states and the District of Columbia. But Accenture's Costonis says it's already shown how an insurance business can be built around new technology. "They've woken up the industry," he says. "Either Lemonade will take advantage of that and scale, or some other company will." 
To contact the editor responsible for this story: Pat Regnier at pregnier3@bloomberg.net