How a Tiny Bank From the Ozarks Got Big and Outpaced Wall Street's Real Estate Machine
(Bloomberg Businessweek) -- George Gleason isn't one of those chief executives who make the job look easy. Rather, he'll tell you (and tell you) it's hard. Not up-at-dawn hard. Up-at-midnight hard. That's when he got out of bed to write the remarks for his bank's first-quarter earnings statement, finally hitting "send" one March morning at 5:30 from a hotel room in Washington, after a full week of client meetings on the road. Gleason, who runs Bank of the Ozarks, an institution in Little Rock with $22 billion in assets, even makes being interviewed look hard. In response to an emailed list of questions, he composed five pages of answers in red, then referred to the printout frequently when we met at the bank's headquarters in April. "I should have numbered these pages," he said.
At 64, Gleason is bald, with white eyebrows that give him an incongruous baby face. He speaks in maxims that indeed sound predrafted: "If a loan doesn't meet our credit-quality standards, we don't make it." Most of his career he was a respected but little-known community banker. During the post-recession gentrification wave that's seemingly blanketed U.S. cities in barre studios and artisanal toast, he's become something else: the country's largest construction lender. That this superlative—based on data compiled by Real Capital Analytics Inc. for multifamily housing, hotels, and other commercial properties in the first nine months of last year—should go to a relatively small Arkansas bank and not, say, Wells Fargo & Co., with 87 times the assets, is a measure of the skittishness many lenders still feel when it comes to real estate. Memories of empty Miami condo towers, vacant Silicon Valley office parks, and half-finished Las Vegas casinos don't easily fade.
Where others have stayed away or placed forbidding restrictions on deals, Bank of the Ozarks has jumped in—making Gleason look, depending on whom you believe, like a contrarian genius or the driver of a turnip truck that's about to careen off the road. At a conference convened in New York City last year by Commercial Observer, the industry publication Jared Kushner's family owns, property finance specialist Simon Ziff, who's firmly in the genius camp, opened one panel by asking how many times Gleason and his bank would be mentioned. "He's one of the most important real estate bankers in America today," Ziff says.
If there's a marquee project in America—the tallest residential building in Nashville, condominiums in Miami's Brickell financial district, a 450-unit apartment tower in the midst of Seattle's booming Amazon campus—chances are "the Little Rock bank that could," as the Kushner publication called it, is involved. "They suck all of the oxygen out of the room," says John Allison, chairman of Home BancShares Inc., a competitor in Conway, Ark., and a friend of Gleason's since the 1980s. "They go into a town where this construction stuff is going on, they'll take the business."
Ozarks didn't have a New York office until 2013; this year, industry watcher the Real Deal named it the city's third-biggest construction lender. It's committed more than $6 billion there, including loans for the Kushners' purchase of a parking lot in the Dumbo area of Brooklyn, a $700 million Long Island City office tower anchored by Bloomingdale's and WeWork Cos., and a 73-story residential tower that will be the tallest ever in Brooklyn. Gleason's bank is the largest construction lender in Los Angeles, the largest in Miami, and one of the largest in Chicago, Denver, and Seattle.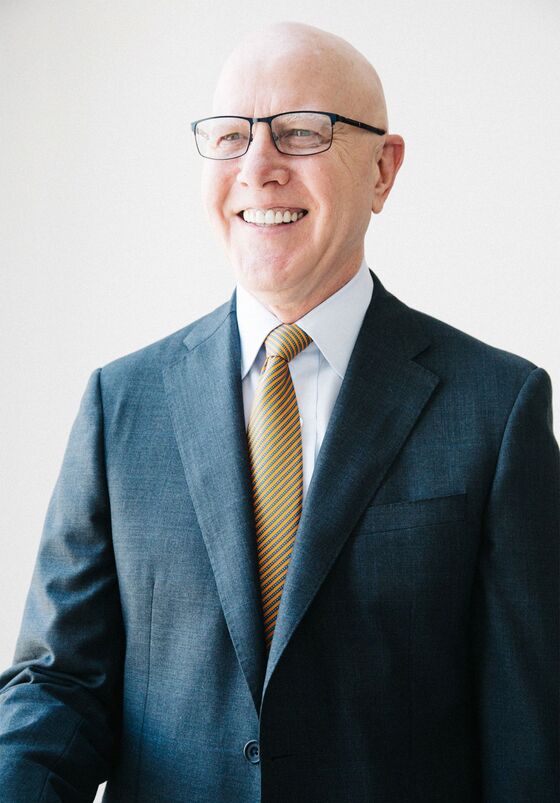 Reaching the big leagues has required an unusually concentrated bet: Eighty percent of Ozarks' portfolio is in real estate, and half of that is in construction and land development, which is historically the riskiest sector and has led to a disproportionate share of bank failures. The share of these loans at a typical midsize bank such as Ozarks is eight times smaller, on average. Also, unlike many of his rivals, Gleason doesn't work with other banks to spread risk or sell off loans as securities; he's so confident of his judgments that he loads them onto Ozarks' own balance sheet. Since 2014 profit has jumped almost fourfold, and the return on assets is double the industry average.
But an old banking adage holds that the lender who grows fastest is the lender who someday loses most, and Gleason's rise has brought plenty of skeptics. In a 2016 presentation in New York, Carson Block—the founder of investment adviser Muddy Waters Capital LLC and a short seller then anticipating the bank's shares would fall—argued that Ozarks' growth would flag as the hottest property markets cooled. Goldman Sachs Group Inc. economist Spencer Hill said this spring that commercial real estate is overvalued by as much as 16 percent and that next year it could approach the "bubble-period peaks" of a decade ago.
The expansion since the recession ended has been so long and seemingly unstoppable that Congress, without much controversy, passed a law in May easing oversight of smaller banks—just the thing to allow Ozarks to accelerate even more. Of course, if Gleason is already going too fast, as the skeptics maintain, the last thing he needs is more gas.
There's nothing impetuous about Gleason's manner. Clad the day of our meeting in Little Rock in a charcoal-gray suit, salmon tie, white shirt with monogrammed cuff links, and gold watch, he makes fellow bankers seem underdressed. His voice is honeyed and measured, like a Southern country judge, and he is, in fact, a lawyer who studied criminal law under Hillary Clinton and constitutional law under Bill at the University of Arkansas School of Law. After graduating in 1977, he overlapped briefly with Hillary at the Rose Law Firm, where he worked mostly on bank mergers and securities filings.
One day he met with officers from one of the state's biggest banks to pitch them on taking their business to Rose. One told Gleason, then just 24, that he seemed too entrepreneurial to practice law. Another proposed that he buy a bank himself.
The idea wasn't entirely outlandish. Gleason's parents had been prominent landlords, the owners of rental properties, stores, a feed mill, and a 1,000-acre cattle ranch in Yell County, Ark., the home of Mattie Ross in the classic Western novel-then-film True Grit. He'd been raised something of a princeling—the only boy, with sisters 6, 9, and 12 years older. "It was like having three extra mothers," he says, adding that studies show having older sisters "tends to inflate one's confidence."
Gleason's youngest sister, Diane, 70, can often be found writing regional histories inside one of the tidy brick office buildings in their hometown of Dardanelle. A retired college professor with Mattie's bluntness, she nodded at the framed photos of their parents above her desk before unspooling a family history that began with an ancestor hand-clearing 200 acres of virgin timber and culminated with the couple building a red-brick antebellum-style home in 1954. Their parents were always working, and George started at age 7, pulling down 25¢ a day filling water troughs after school. At night he'd join his father in the office, learning how to keep the books. "By the time he was a teenager," Diane said, "he probably understood as much about business as most MBAs."
All four children were high school valedictorians. George went on to earn an accounting and economics degree from Hendrix College in two years, graduate top of his class from law school, and write the top Arkansas bar exam paper. (Even his longest all-nighter was an overachievement: "Twenty-four times three," he says.) So it wasn't unusual that a group of bankers would spot potential in him.
After first trying to buy a bank in Dardanelle, Gleason heard that Carl Holt, who owned one in Ozark, a town of 3,700 an hour away, was looking to sell. Gleason, by now trustee of the family estate, put up the family farm as collateral and bought Holt's bank in March 1979, with $10,000 in cash and a $3.6 million loan. (He would later marry Holt's stepdaughter, Carol Ann Ross.) Bank of Ozark, as it was known then, had $28 million in assets and two dozen employees; Gleason recalls some looking shell-shocked when he gave them a speech about becoming the best bank in Arkansas. "I think they thought we'd be lucky to survive until Christmas," he says.
The little bank made a fast impression by taking out ads that compared its deposit rates with those of its competitors, then an unusually aggressive strategy for poaching customers. "I had every banker in the region mad at me," he recalls. Tellers pinned $100 bills to their lapels and gave them to customers who opened accounts. Gleason was equally relentless when it came to managing risk. Bob East, the co-owner of a construction company in Little Rock who's now an Ozarks board member, remembers Gleason would have piles of loan documents around his office: "He'd say, 'Book 14, page 46, paragraph 3—we're going to change 'an' to 'the.' "
In 1986, after getting divorced from Ross, with whom he has two sons, Gleason married his current wife, Linda. She'd worked for the bank since 1980 and remains a director and loan-committee member. Their wedding took place on a lunch hour. The couple considered turning one floor of the bank's offices into an apartment for their combined family so they'd never be more than a few steps away. (They eventually settled for building a French-style château with gardens, a fountain, and a chapel on a wooded 205 acres in Little Rock.)
Gleason took Ozarks public in 1997, and its share price has climbed an average of 21 percent annually, three times the rate of the S&P 500 index. A big reason has been the Real Estate Specialties Group, a unit Gleason started in Dallas in 2003 with the help of Dan Thomas, an attorney and accountant there. RESG initially concentrated most of its lending in Texas and the Southeast, avoiding the ravages of the financial crisis in part by requiring developers to invest big sums of capital upfront. "A lot of deals weren't killing it, but they were still performing," says Wes Hardin, a former manager at the unit. Some borrowers simply took more time to pay back their loans.
After escaping the morass that engulfed some of the country's most storied institutions, Ozarks became a buyer, purchasing seven failed banks that the Federal Deposit Insurance Corp. had shuttered. Profit almost tripled from 2009 to 2011. Gleason's bank by then had $3.8 billion in assets, and Arkansas Business dubbed him the Wizard of Ozark. With other lenders sidelined, he expanded the construction unit in Dallas. "When all your competitors jump in the bunker and close the door, you build a lot of customer relationships," says Brannon Hamblen, RESG's chief operating officer.
A second opportunity came in 2016, when the market had rebounded enough to persuade some banks to scale back their commercial real estate bets in case a bubble was forming. The Federal Reserve released a report that year warning that the CRE sector appeared "increasingly vulnerable to negative shocks." Ozarks took the opportunity, Gleason says, to lure away some big developers that had dug in with rival lenders.
He holds to the belief that, if you lend to the right projects, there is no boom-and-bust cycle. Ozarks doesn't change its underwriting standards in good times or bad, Gleason says. And it doesn't base decisions on headlines. It examines population growth, household formation, and job creation around proposed projects, virtually down to the street. "If you do the work, you can predict those items with some degree of precision," he maintains.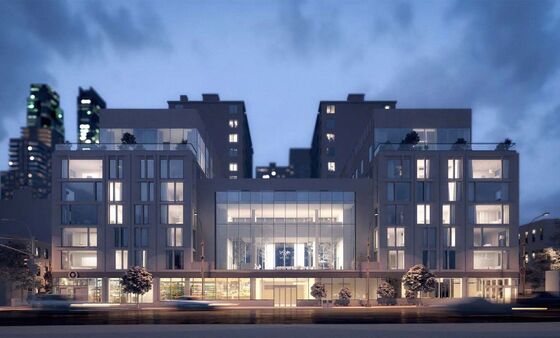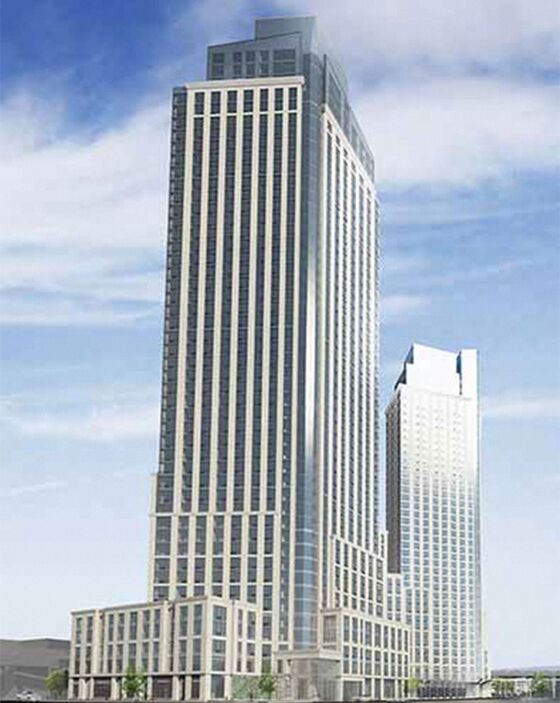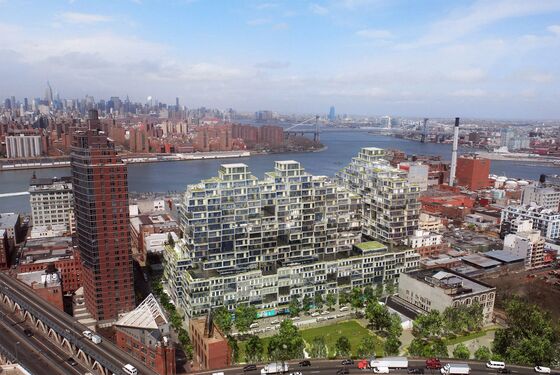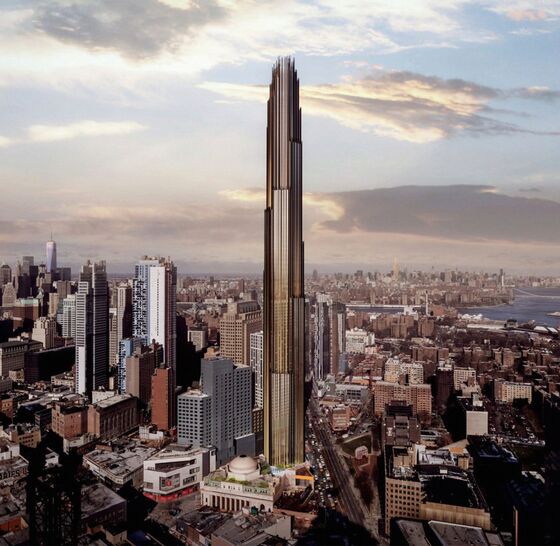 The construction unit occupies the top two floors of a north Dallas office building overlooking the green canopy of the exclusive Preston Hollow neighborhood. Two dozen of the 110-person staff are asset managers who look over each loan at least once a month, examining every sales contract, expense, and construction inspector's note. The managers handle 16 loans each on average; at other banks, it might be more than 100. That's one reason, Gleason says, that Ozarks has recorded only $11 million in losses on its billions in construction loans and that its net charge-off ratio (the proportion of loans it can't collect) is one-third that of its competitors. Other banks "put things in buckets," says Cliffton Hill, a managing director at the unit. "They diversify for the sake of diversification. Sometimes diversification compels you to do more risky loans to fill your bucket. We don't have George making blanket statements of 'You can lend this much, and that's it.' "
Often, the message is the opposite. Getting dressed in a Miami hotel before a board meeting last year, Gleason picked up a lifestyle magazine and spotted an ad spread showing an Ozarks-backed project. He turned the page and was glad to see another. Then he turned to find a competing build. "I thought, Who is this doing these other condo projects? Why didn't we have that business?" Today, Ozarks is funding 11 condo projects in South Florida, including $259 million for the Turnberry Ocean Club Residences, a 54-story, high-rise glass tower in Sunny Isles Beach, near Miami. Sunrise and sunset pools will cantilever off two sides of the facade when it opens late next year. The developer says half the units are already sold, at $3.9 million to $35 million apiece.
But Ozarks has made its biggest bet in the country's priciest real estate market, New York, which accounts for a third of the construction unit's portfolio. It's made dozens of loans in the city, among them hotels in Chelsea, apartments in Queens, luxury condominiums on Park Avenue, and a 54-story condo tower at the site of the former J&R Music World on Park Row. On Manhattan's 10th Avenue, one of those West Side streets where cab drivers briefly get frisky and step on it, the bank loaned $108 million for a seven-story condo building developed by the U.S. arm of Chinese builder Xinyuan Real Estate Co. In Long Island City, a once-scruffy part of Queens that already gleams with new residential towers, Ozarks put up a combined $300 million for the construction of two more on the site of a graffiti-plastered—and beloved, to the artists who once had studios there—warehouse known as 5 Pointz.
In fast-gentrifying Brooklyn, Ozarks loaned $147 million to help a group including Kushner Cos., owned by the family of President Donald Trump's son-in-law and adviser, acquire the Dumbo parking lot. The Jehovah's Witnesses once owned it, then sold it along with several parcels in the formerly gritty neighborhood. A bakery near the subway stop with the motto "You code: We cook" shows the area's current trajectory. CIM Group, which worked with Kushner on the land purchase (Kushner has since sold its stake), plans to turn the lot into a 21-story, 732-unit condo tower with a central courtyard. Ozarks committed $100 million for another residential high-rise a short walk away. There, someone has taken care to write a message on the developer's signboard: "More rich assholes coming soon."
In May, Gleason convened a banking party of sorts at Midtown Manhattan's Il Tinello restaurant. Beneath a gold-framed print of Renoir's Luncheon of the Boating Party, Gleason was surrounded by Rich Smith, a managing director and head of his New York office; East, his Little Rock friend and board member; and two other recently recruited board members—Kathleen Franklin, a Sony Corp. of America compliance chief; and Peter Kenny, a former chief market strategist of Knight Capital Group. Carl Icahn happened to be at the next table.
Gleason was in town to meet clients, and he'd asked the board members (and Bloomberg Businessweek) to join him for dinner to show off a push for diversity in geography, gender, and business experience he'd been leading to match the bank's national footprint. Kenny talked about the intellectual firepower of the board and its intense discussions. When conversation turned to Dardanelle, and then to True Grit, East joked, "It's about George."
The CEO should have been enjoying the satisfying third act of his remarkable 39-year rise. But the concern raised by Muddy Waters' Block in May 2016, that Ozarks' growth will prove unsustainable, hadn't gone away. "You have people in the media who don't understand our business," Gleason lamented. "You end up with some ridiculous headlines and stories."
Among other things, he'd been having to explain, or at least downplay, Thomas's July 2017 departure from RESG. Thomas by then was the bank's chief lending officer, and he'd complained about the regulatory burdens Ozarks faced as it grew past the $10 billion asset threshold, according to Bill Koefoed, a bank board member. "In my conversations with him, he felt like he was under a lot of scrutiny just because of how fast he'd grown," Koefoed says. Thomas moved on to advising a competitor, Otera Capital. (Gleason said only "we wish him well" and "our unit has not missed a beat." Thomas said his departure "was not due to the additional audits or regulatory stress tests, which were required due to the growth of the bank.")
It wasn't just the media getting under Gleason's skin. In March, UBS Group AG analyst Brock Vandervliet had become one of the few to put a sell rating on Ozarks' stock, saying the bank was likely to fall victim to the end of cheap money. The Federal Reserve has boosted interest rates twice this year and has signaled that two more hikes are coming. As rates rise, Vandervliet predicted, the spread between what Ozarks pays out to depositors and collects in interest will shrink. And as projects become more expensive, it will be harder for the bank to maintain its remarkable loan growth. "Now the machine is running in reverse," he said.
It's hard to know which projects might be vulnerable without seeing the loan documents, but signs that signaled the end of past expansions have begun to appear. In Miami, according to consultant Jack McCabe, some developers are offering broker commissions as much as four times the usual 3 percent to bring in buyers. "We're getting back to what we saw 12 years ago," says McCabe, who warned of a bubble forming in Florida in 2006. "Any lender making condominium loans for near-future construction is in a world of trouble." In Sunny Isles Beach, where the Turnberry Ocean Club is going up, at the end of March you could find 30 months' worth of inventory available, compared with the normal six, according to Condo Vultures LLC. (Gleason says that 9 of Ozarks' 11 Florida condo loans have already closed enough sales for the bank to be paid back and that the buyers laid down substantial deposits.)
The unstoppable engine of New York is also showing signs of malfunction. After a big run that pushed average Manhattan condominium and co-op prices above $2 million, they dropped more than 8 percent in one year, starting in April 2017. By CityRealty's count of new developments, the number of unsold condominiums costing $2,000 a square foot or higher more than quintupled between 2015 and 2017, to 4,362. Fitch Ratings Inc. warned in January of an increase in problem hotel loans and said that an oversupply of rooms may depress rates in seven U.S. cities, including New York. "I do think you're going to see some problems," says Barry Sternlicht, who founded the Starwood hotel chain and now runs the real estate investment company Starwood Property Trust Inc. "And the first ones will probably show up in New York City." These problems won't, he makes clear, necessarily involve Ozarks, which he's worked with on some deals and calls "a very good lender."
At dinner, Gleason ripped out a piece of notebook paper and drew a diagram with boxes and arrows showing how money flows from Ozarks, and how it's taken multiple steps to minimize risk. Banks consider construction loans among the chanciest on their balance sheets because they don't generate income at first and there's always the worry projects will go over budget or simply fail to sell.
Such ventures are typically funded with cascading layers of debt. Ozarks goes for the first, least risky, part: a loan that's secured by a lien on the property. It also protects itself by requiring developers to put their own capital into the deal first. At the end of 2017, regulatory filings show, the typical Ozarks loan covered only $49 of every $100 spent; the developer had to come up with the other $51. This is sufficient cushion, Gleason said, for his bank to withstand a drop in property values greater than the dips of the Great Recession: "It's almost impossible for it to end badly."
The diagram looked reassuring. But above the bank was another box, for the so-called mezzanine lender. In some cases this lender, often a fund such as Sternlicht's, accounts for perhaps $25 of the developer's $51 in equity. It's something like a homebuyer getting a chunk of the down payment from a grandparent. The money goes into the project as equity, but the developer is also on the hook for the additional loan (generally around 12 percent, vs. 6 percent or so for Ozarks). The bank uses this structure on a third of its construction lending. Gleason told me not to worry about this, because the other lender doesn't have a lien on the property and is required to put all of its money in before Ozarks. Multiple legal guarantees protect the bank, though some such assurances can be "tissue-paper thin," he acknowledged. But, he added, "We use the industrial-strength material."
Mark Elletson, managing principal of Maidstone Advisors LLC, which counsels parties with troubled properties, says such assurances have humbled lenders in the past. When projects fail, they tend to fail hard. If developers don't have enough skin in the game, they cut their losses and move on. The bank holding the lien can foreclose, but then it's holding a half-finished building. On paper the building might be worth more than the loan; in practice, selling it could require a fire sale. "Things go wrong, and mistakes get made, and lenders don't get out whole," he says.
Regulators will have less authority to put the brakes on that pattern after Trump signed the law easing some of the oversight measures enacted in the wake of the financial crisis—"the crippling Dodd-Frank regulations that are crushing small banks," as he put it. Congress did away with mandatory stress-testing that forced banks with $10 billion to $100 billion in assets to evaluate how, for instance, a 40 percent drop in commercial real estate prices might affect their balance sheets. (Gleason says the bank will do its own tests that are even more specific than the government's generic ones.) The law also changed the definition of "high-volatility" commercial real estate loans, potentially encouraging more banks to make them.
Bank of the Ozarks will meet this brave old world with a new name. Gleason is spending as much as $25 million to rebrand as Bank OZK (pronounced oh-zee-kay, not oz-kuh). The name will start appearing soon on checkbooks, outside branches, and in those thousands of pages of loan documents. Gleason came up with it himself: "It's a name that sounds young, tech-oriented, global," he says. A long way, in other words, from Ozark, Arkansas. —With Caleb Melby
To contact the editor responsible for this story: Jeremy Keehn at jkeehn3@bloomberg.net, Robert FriedmanMax Chafkin