Seven Tools for Discerning Burglars
(Bloomberg Businessweek) -- A confident criminal can rob a bank with nothing more than a handwritten note, but a truly ambitious theft requires specialized equipment and skills. With help from experts in law enforcement, private security, and safecracking, the author of A Burglar's Guide to the City identifies some of the hardware thieves use to pull off a break-in—and some things you can use to guard against one.
Concrete coring drill
Hilti DD 350-CA, starting at $5,519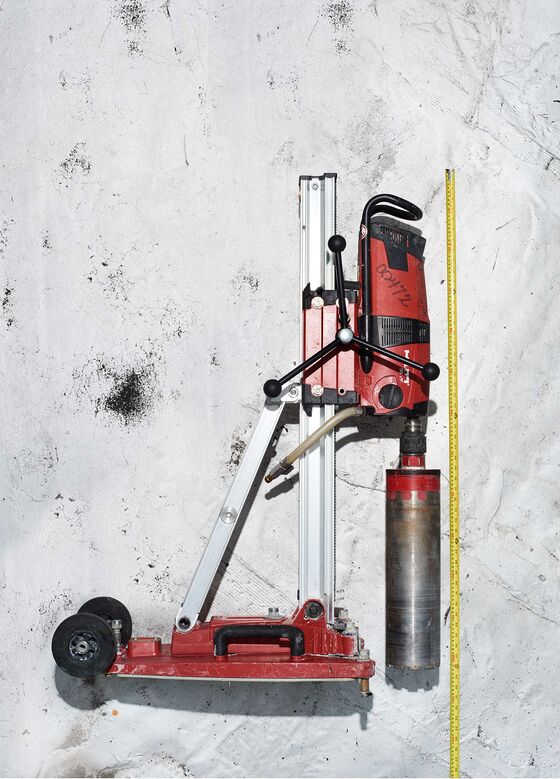 The tools of the break-and-enter specialist are often also those of the construction worker. A diamond-tipped coring drill can bore smooth holes through the thick concrete of a building foundation, elevator shaft—or bank vault. A version of Hilti's DD 350-CA was used by the group of elderly men who carried out the $20 million 2015 Hatton Garden jewelry heist in London.

See it on: YouTube, where workers post videos of themselves drilling through thick slabs of concrete, sometimes with heavy-metal soundtracks
Everyday hardware
Estwing shingler's hammer, $30
Hilmor demolition screwdriver, $11
3M electrical tape, $2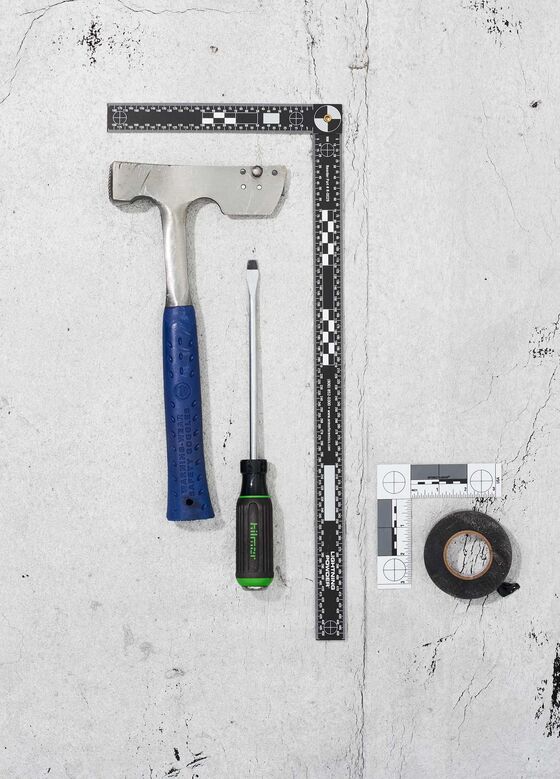 Sometimes the handiest burglary tools are the ones that won't raise suspicions if your backpack is searched. A roofing hammer can rip through drywall, stucco, and shingles. A screwdriver can jimmy open a window or door. "The movies would have us believe it's all superexciting, Mission: Impossible stuff, with incredible equipment," says Scott Selby, co-author of Flawless, a book about the 2003 Antwerp diamond heist. To abscond with an estimated $100 million in gems, the Antwerp thieves thwarted a million-dollar alarm system using electrical tape to blind a high-tech light sensor, a Styrofoam brick attached to a broomstick to block a motion detector, and a can of hairspray to spoof the vault's thermal alarm.
Angle grinder
Makita 9557NB, starting at $59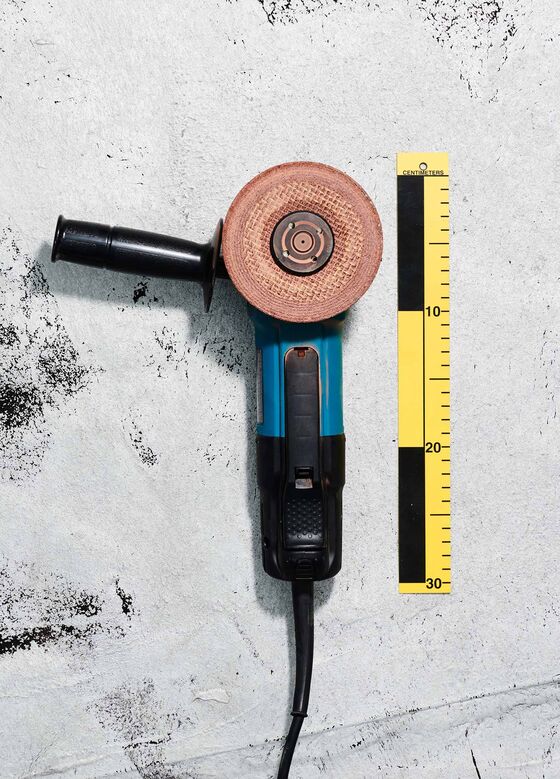 The cutting wheel, or angle grinder, is one of the most versatile tools available, whether you're polishing metal in an auto-body shop or peeling open a locked safe. DeWalt, Makita, and Milwaukee all make models that combine power, portability, and long battery life. The abrasive metal discs of their cutting wheels can make short work of a safe deposit box's hinges, a shopfront's security doors, or a high-security safe. "It just doesn't take long to get through," says Ben Black, a burglary detective with the Los Angeles Police Department.

See it in: Street Thief (2006), as Malik Bader robs a cinema's cash-deposit safe in a hail of sparks
Lock picks and bump keys
SouthOrd Pagoda 12-pick set, $39;
Kwikset bump keys, $4.25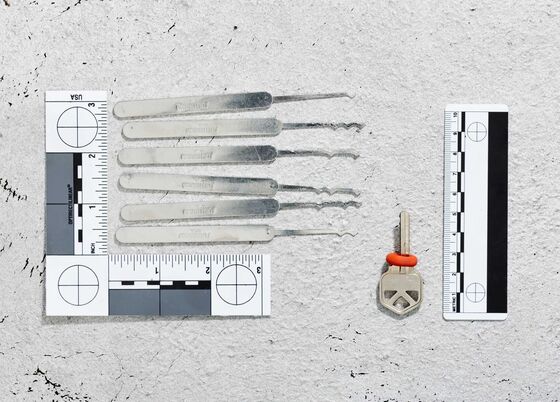 Lock picking is about patience and finesse, using the right-shaped tool to push internal pins out of the way one by one. Picks have been around as long as locks themselves, and today's burglars can draw on a vast range of them, from Bogotá rakes to short hooks. They're also surprisingly easy to make. In a pinch, a bra underwire can be refashioned into a tensioning tool; ditto a street-cleaning truck's bristles or a wiper-blade wire. A bump key offers another quick approach: Insert one into a lock, "bump" it with your fist, a shoe heel, or a rubber hammer, and it will jostle the internal pins out of the way. A well-timed turn of the knob, and you're in.

See it in: Midnight Run (1988), when the bounty hunter played by Robert De Niro enters a fugitive's apartment
Sawzall
Milwaukee M18 cordless Sawzall, starting at $249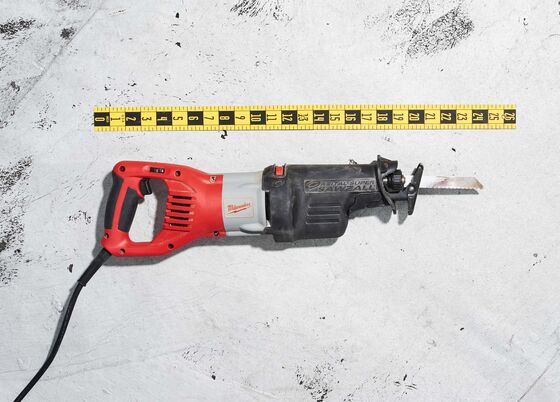 The name Sawzall, shorthand for a powerful type of machine known as a reciprocating saw, originated with a device made by the Milwaukee Tool Corp. The saws have a small, ultratough blade that rakes back and forth at high speed. Retired LAPD burglary detective Chris Casey considers himself a grudging admirer: "My favorite tool is the Sawzall. Whoever invented it is a genius." Its criminal potential goes beyond breaking and entering, he says: It's being used to slice valuable catalytic converters off the undercarriages of pickup trucks in a rash of thefts around the country.
Thermic lance
Oxylance Sure Cut system and Oxylance Burning Bar system, starting at $1,000; cutting rods and oxygen tanks sold separately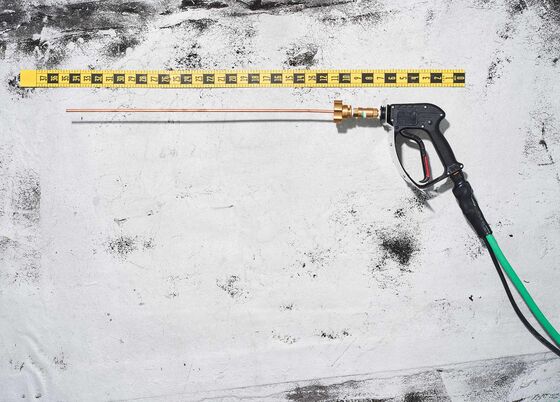 Originally invented to dismantle battlefield ruins, the thermic lance—aka the burning bar— ignites a jet of high-pressure oxygen to melt a bundle of single-use steel rods or wires held inside a heavier steel casing. It's used mainly in demolition, but professional safecracker Charlie Santore says he and a colleague found that a single burning bar could melt through more than 3 feet of stacked safe-deposit-box doors. They're equally capable of melting granite—given enough lances, you could take apart a mountain, never mind the hinges on that "burglarproof" safe you bought last week at Home Depot.

See it in: Thief (1981), as James Caan burns into an L.A. diamond vault
Android phone
Google Pixel 2 , starting at $649; plus custom signal-capture software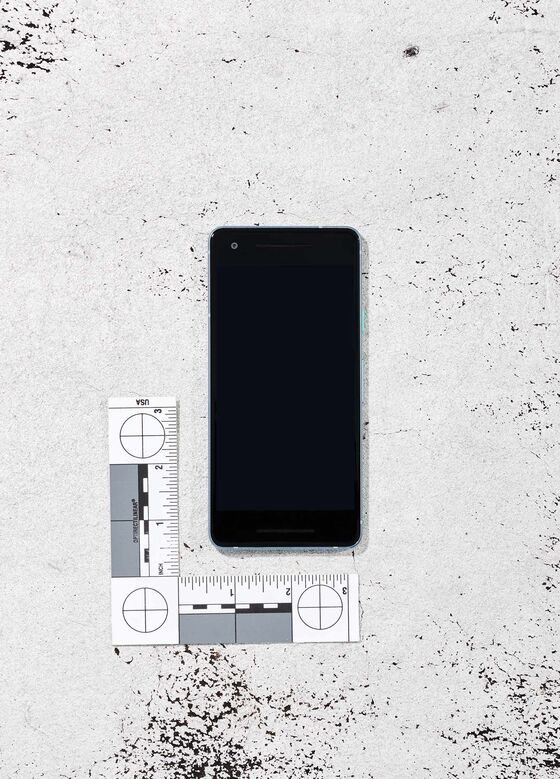 The spread of keyless smart locks, which you open with the tap of a smartphone app, has brought with it a profusion of subversions. Arguably the quickest method is a replay attack, in which the radio signal sent to open a lock is captured by someone hiding nearby, then "replayed" to open the same door. Drew Porter, founder of security firm Red Mesa, warns that these attacks will increase as smart locks catch on. "You can even target police cars," he says.
The Best in Burglar Defense
Networked doorbell cameras
Ring video doorbell, starting at $100; Nest Hello, $229
With a network-connected doorbell camera system, a homeowner sitting on a Caribbean beach can see who's ringing her front door and communicate over a loudspeaker, creating the illusion that someone's inside. Complement the hardware by joining a free hyperlocal social network such as Next Door, which lets owners compare notes with neighbors about who's been visiting the block. The forums on nextdoor.com also offer some comic relief, alerting you to smaller dangers such as mysterious smells, backyard wildlife, and neighborhood sex scandals.
Alarms
Aura starter kit, $199;
Bosch ISN-SM-50 seismic detector, starting at $95
Even a basic alarm system can deter a burglar, but high-end financial institutions take more exotic precautions. An air-pressure alarm can sense when the air in a room has been displaced by an intruder's body or a rapidly opened door; a seismic alarm can pick up footsteps or the rattle of a drill. If you'd like your home to feel like a Zurich bank at a fraction of the cost, consider the Aura, an alarm developed by Canadian company Cognitive Systems Corp. that picks up changes in the contours of your home Wi-Fi signal.
Home smarts
ITTS active shooter/critical response course, $525
At International Tactical Training Seminars, retired LAPD SWAT team member Scott Reitz and his wife, Brett McQueen, teach civilians how to deal with a home invasion. Since the school's founding in 1990, ITTS has been imparting brutal truths, from knowing how to burglarproof your home, to safely and legally handling a gun, to applying a tourniquet in the event of a stab or bullet wound. "You don't have to be paranoid, but you have to be aware," Reitz says. "It's about some of the simplest things you can do to ensure your safety and to harden, for lack of a better term, your location and to harden yourself."
High-security locks
Medeco Maxum, about $300 with installation;
Abloy Protec2, about $250;
Mul-T-Lock residential cylinder, about $265
If you're concerned about a truly determined intruder, consider high-security locks such as those sold by Medeco, the preferred choice for many U.S. government facilities. Their mechanisms are tricky to pick, their build quality makes them hard to destroy, and their keys are difficult to copy. But no lock is perfect: Security researcher Marc Weber Tobias discovered that he could bypass a Medeco lock using counterfeit keys fabricated from old credit cards.
X6 safe
Various manufacturers, starting at $4,400
Most safes are rated for, well, safety, by an organization called Underwriters Laboratory. A TL-15 safe can withstand at least 15 minutes of a sustained tool attack by an expert; a TRTL-30 can survive at least 30 minutes of a tool and torch attack. An X6 rating means all six sides of a safe are equally secure—absent this feature, only the door is truly fortified. The LAPD's Black says it can take 12 hours or more to drill into a TRTL-30X6: "Burglars just aren't going to spend that much time." Most residential safe burglary, he adds, could be eliminated if everyone bought an X6 safe and bolted it to a concrete pad. (An X6 doesn't do much good if a crook can wheel your safe out on a dolly.) Santore, the safecracker, suggests trying the secondary market: Older safes often have higher-quality builds, and deals can be found.
Safe rooms
Various manufacturers, from $5,000 to $100,000 and up
Failing all else, there's the safe room, colloquially known as a panic room, a true inner sanctum promising an impenetrable last-ditch refuge for someone trapped by intruders. High-quality ones can resist explosives; feature dedicated, uncuttable phone lines; and come with gas masks and emergency oxygen in case of a chemical attack. The best are modular and stealthy. The first rule of having a safe room: Don't let anyone know you have a safe room.
To contact the editor responsible for this story: Bret Begun at bbegun@bloomberg.net, Jeremy Keehn