The Market for NSFW Party Games Is Getting Out of Hand
(Bloomberg) -- Four years ago, Noah Mayer, still a sophomore in college, got a call from his father, a semiretired book publisher, who was browsing the gift tables at Urban Outfitters. The elder Mayer noted that every gag item seemed to mention weed or booze. "He said, 'You know, a great title for a game would be Drunk, Stoned, or Stupid,' " Noah recalls.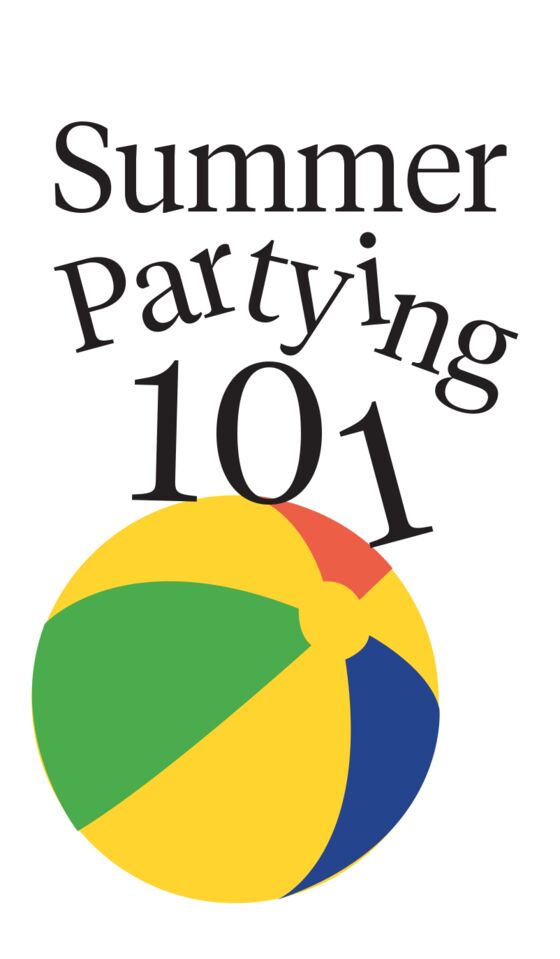 Inspired by the breakout hit Cards Against Humanity, Noah and his younger brother Trevor started play-testing a game in which players vote for the one among them who best represents a demented prompt that's displayed on a card drawn from the deck: "Was a fat kid." "Peaked in high school." "Is down to cook a little meth."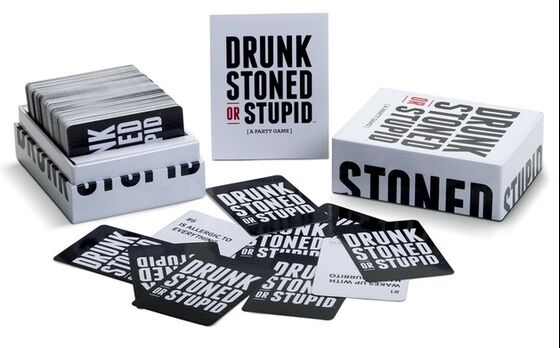 Drunk Stoned or Stupid has gone on to sell more than 500,000 sets at $18 each, thriving in a racy corner of the $3.2 billion tabletop gaming industry, which has grown 40 percent since 2012. The surge is being driven by a segment of the 18-and-over market made up of people who haven't played Uno in years and are looking for a way off their phones.
"There have been a few wins in the children's market," says Matthew Hudak, a games analyst at Euromonitor International. "But most of the growth has been among adults."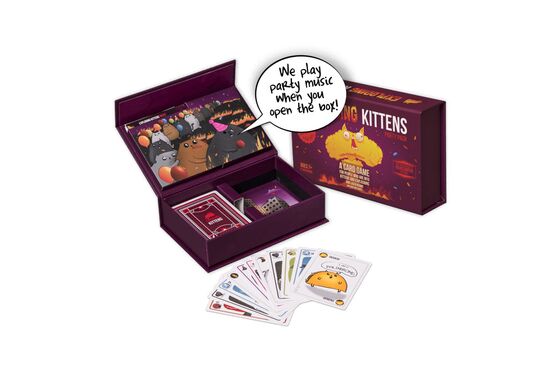 Since the success of Cards Against Humanity, party games have been trying to out-NSFW one another. They feature titles including WTF Did You Say?!? and Go Bleep Yourself or come with packaging that broadcasts "Uncensored" versions of already popular games. Some have parental advisory warnings, as if they were albums by 2 Live Crew.
If your party guests are more strategic thinkers, there's Exploding Kittens, a far less dangerous riff on Russian roulette, in which players must outsmart one another to avoid drawing a game-ending card. An adults-only twist on the game was quickly released, featuring card illustrations that were "too horrible to include in a kid-friendly version." But either one lends itself well to trash talk. In the popular game Utter Nonsense!, players combine silly accents with outrageous phrases and vote on their favorite. It, too, is now available in a "Naughty Edition."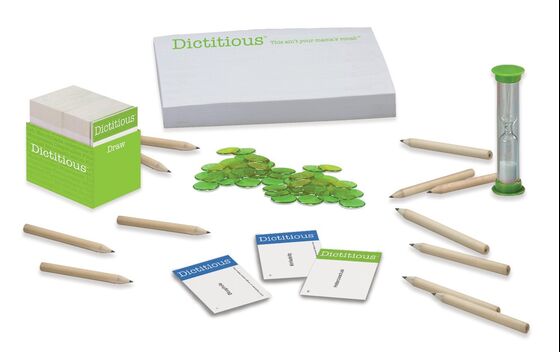 For boozier late nights, try the forthcoming Body Talk, a tricky reimagining of charades. In it, players try to act out a phrase using only an arm or a leg until the group guesses it. Dictitious rewards those who get creative with sexual innuendo, making up the most humorous definitions for invented words such as "scrodumb" or "farticulate."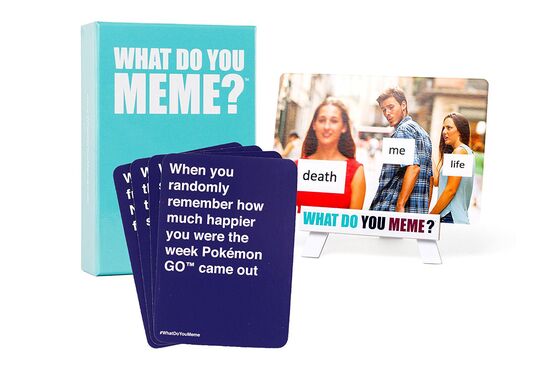 The Mayer brothers, meanwhile, are doubling down on silly concepts, even as insiders swear the category must eventually mature. Their newest one is Dick Match!, based on the face-matching classic Memory, except with hand-drawn illustrations of ... well, not faces. But they maintain that their audience is just people who want good, clean fun, Noah says. "People tired of going out, at home for wine night or craft beers."
To contact the editor responsible for this story: Chris Rovzar at crovzar@bloomberg.net