Benjamin Netanyahu Could Be Heading for a Fifth Term. Or to Court
(Bloomberg Businessweek) -- As the main weapons buyer for the Israel Defense Forces, Shmuel Tzuker spent years selecting everything from trousers to drones for the country's troops. Just about anything the IDF buys will be used in action sooner or later—probably sooner—a reality that Tzuker, a ramrod-straight former infantry officer, understood better than most. He'd spent 31 years in the army, overcoming a severe wound from an Egyptian artillery shell to go on to fight in virtually every Israeli theater.
In the summer of 2014, Tzuker was preoccupied with a request from the navy for four patrol vessels suitable for policing the Mediterranean coastline, protecting natural gas platforms, and assisting in Israel's next conflict. Surface ships play a minor role in the country's defense doctrine—Hezbollah and Hamas are not maritime powers—so the size requirements were modest. The plan was to spend about $400 million on ships that displaced 1,200 tons of water. (By comparison, the U.S. Navy's front-line destroyers displace about 9,000 tons.) Few European or U.S. builders would bother with such a contract, so Tzuker began soliciting bids from South Korea.
One afternoon, Tzuker got a call in his office, behind the high walls of the Kirya, the central Tel Aviv compound that is Israel's equivalent to the Pentagon. A senior officer was on the line: The navy's commanders had changed their minds. They wanted to give the order directly to a longtime supplier, Germany's ThyssenKrupp AG, and increase the ships' size to 2,000 tons—far larger than anything in the current fleet, but a size that would be attractive for the company to build.
In six years on the job, Tzuker had never seen the IDF change course so completely. Canceling the tender could expose Israel to lawsuits from prospective bidders. And larger ships would mean spending more to operate them and to expand the jetties at the IDF's naval base in Haifa. Alarmed, he started writing letters of protest to defense officials, demanding to know what justified a sole-sourced deal with ThyssenKrupp.
The pressure on Tzuker to sign off soon became immense. At one point he was summoned to meet with a top security adviser to Prime Minister Benjamin Netanyahu, who Tzuker says told him that if the deal didn't go ahead, it could cause a diplomatic rupture with Germany. Overwhelmed, he eventually gave in. The order, worth about $500 million, was announced in 2015. The following year, Israel agreed to buy three more ThyssenKrupp submarines, more than a decade before the old ones would need to be replaced.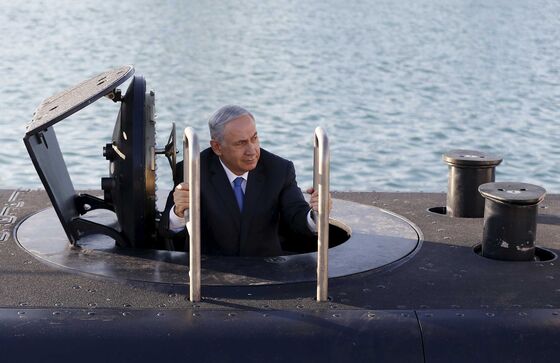 What Tzuker didn't know was that Netanyahu and ThyssenKrupp's local salesman, Miki Ganor, had a friend in common: David Shimron, the prime minister's personal legal adviser, second cousin, and longtime confidant, who was also serving as Ganor's lawyer. Shimron's brother-in-law and legal partner, Yitzhak Molcho, meanwhile, was serving as Netanyahu's primary foreign policy emissary. Today, Shimron and Molcho are entangled in a sweeping police investigation into possible corruption at the highest levels of Israel's security apparatus, even as their lawyers deny wrongdoing on their behalf and say the men weren't involved in naval negotiations.
Prosecutors say Netanyahu isn't a target of the naval investigation, but police have recommended he be indicted in two other criminal inquiries and have questioned him in a third. In all, four investigations into the prime minister or his closest associates are under way. The allegations encompass bribery, influence-peddling, and exchanging regulatory favors for positive media coverage. Together they amount to the most sprawling set of corruption scandals in Israel's 70-year history and the greatest political threat Netanyahu has faced.
Although the prime minister remains popular, he seems genuinely vulnerable, and not only to losing his job. If prosecutors proceed with charges and win, he could be jailed. Netanyahu has denied any wrongdoing, proclaiming, "There will be nothing, because there is nothing." He's stuck to that line even as three former advisers have cut deals to testify in the investigations. In a response sent to Bloomberg Businessweek on Netanyahu's behalf, his office wrote: "Prime Minister Netanyahu's decisions are based exclusively on considerations of Israel's national interests, foremost its security, and not on favors to anyone."
With legal threats mounting, Netanyahu has lashed out against the very system he leads, accusing investigators of being unethical, biased, and determined to bring him down regardless of the evidence. His allies in the Knesset, Israel's parliament, have proposed laws that would restrict the powers of police and judges to hold politicians to account. To his critics, this assault risks undermining Israel's claims to being a vibrant, Western-style democracy—one that shares crucial values with its closest allies. Remove those common principles, and the relationships Israel needs to survive in a dangerous neighborhood could become much harder to maintain.
Netanyahu has been a dominant figure on Israel's right since the early 1990s, when he became leader of the Likud party after a decade as a diplomat. Compared with most high-ranking Israeli politicians, Netanyahu—who's ubiquitously referred to in Israel by his nickname, Bibi—was something new: perfectly fluent in English thanks to a childhood spent in the Philadelphia suburbs, educated at MIT, and an alumnus of Boston Consulting Group Inc. He'd also served in Sayeret Matkal, an elite special-forces unit.
His rise coincided with seismic developments in Israeli politics. Prime Minister Yitzhak Rabin of the Labor Party concluded the Oslo accords in 1993, committing Israel for the first time to reaching a final settlement with the Palestinians. Netanyahu stridently opposed the deal, warning in a New York Times op-ed that it would give the Palestinians an opportunity to eliminate Israel using "Lebanese-style terror havens" in the Gaza Strip as bases.
He narrowly won the election that followed Rabin's 1995 assassination, embarking on a term that saw little diplomatic progress but significant economic change, with the government working to lift foreign exchange restrictions and privatize state-controlled companies. His ruling coalition collapsed after three years, and in 1999 he was defeated by Labor's Ehud Barak. After stretches as a senior minister in the next right-wing government, then back in opposition, Netanyahu returned to the prime minister's office in 2009. He's proven since to be expert at uniting the unruly constellation of religious voters, security hawks, and free-market conservatives who make up the Israeli right.
He has also operated with unprecedented attention to image-making. At the outset of his first term as prime minister, a colleague recounts, he complained about his portrayal in the media, adapting a line from Lyndon Johnson: "If I walked across the Sea of Galilee, the headline in Yedioth Ahronoth"—the establishment paper of record—"would be 'Bibi Can't Swim.' " He treats his job as one to be performed in all senses of the word, sometimes rehearsing speeches and television appearances down to the hand gestures. A former adviser recalls observing as a Likud minister arrived at a media briefing and sat down in one of two chairs at the front of the room. A Netanyahu aide quickly asked the minister to switch to the other one. Watching the news that night, the adviser saw why: The first seat was higher, making Netanyahu, who's a little under 6 feet, look taller on camera.
Netanyahu's tenure has also been marked by the outsize influence of his wife, Sara. She accompanies her husband on virtually every foreign trip—highly unusual for an Israeli political spouse—and once sparked controversy when she was formally identified as "First Lady," a title that doesn't exist in Israel. Reporters accompanying Netanyahu on a visit to Canada in 2010 were astonished to find Sara huddled with her husband's closest aides after an ill-fated naval raid in the Mediterranean produced a crisis in relations with Turkey—an unheard-of level of access. A few years ago, she told one adviser—who at first thought, mistakenly, that she was joking—that she believed her husband was the greatest-ever leader of the Jewish people. Moses and Judah Maccabee would, presumably, compete for second place.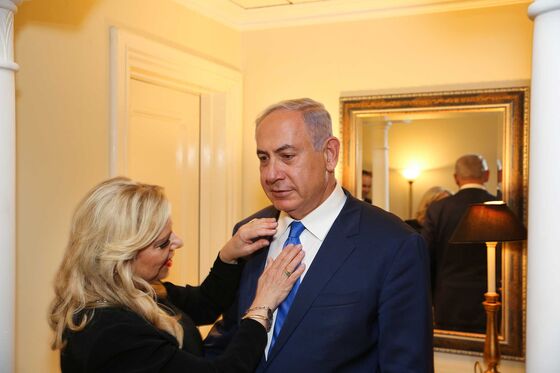 While Netanyahu's accomplishments aren't biblical in scale, they're nonetheless considerable. The economy is booming, growing at an annualized rate of 4.2 percent in the first quarter of 2018, and unemployment is at its lowest level since the 1970s. The country boasts a vibrant technology industry, with hundreds of domestic startups competing for brains with Apple, Facebook, Google, and Intel, all of which have large research and development operations there. Tel Aviv, which experienced its last suicide bombing in 2006, feels these days more Miami than Middle East, studded with skyscrapers and jammed with smartly dressed overseas visitors.
Netanyahu has been most transformative as a diplomat. Even as he allows the steady expansion of West Bank settlements, he's engineered a wide-ranging, if unofficial, detente with Saudi Arabia and other Arab states, which appear to care more about challenging Iran than about the fate of the Palestinians. When Israel launched strikes on Iranian forces in Syria in May, it did so with the tacit support of much of the region. The enormity of this shift is hard to overstate. An Israel quietly cooperating with Saudi Arabia would have seemed inconceivable to the founders of a country that fought four wars with its neighbors in its first 25 years of existence.
With the average Israeli richer and safer than ever before, under normal circumstances Netanyahu would be coasting to reelection in 2019. But as Israelis have been discovering, these aren't normal circumstances.
In February, Israeli police recommended that Netanyahu be charged with fraud and bribery. If prosecutors agree, an indictment will follow. The recommendation stems from two cases, one of which traces to July 2016, when police detained a U.S.-born man named Ari Harow at Ben-Gurion International Airport. They were investigating whether Harow, a former chief of staff to Netanyahu who'd recently sold a consulting firm he owned, had inflated the price to cover an illicit payment.
Searching Harow's home computer, they found something remarkable: a recording of Netanyahu in conversation with Arnon Mozes, the owner of Yedioth Ahronoth. On it, the prime minister complained about Yedioth's criticism of him and seemed to suggest that, were the paper's line to soften, the government could provide legislative benefits to Mozes.
Police concluded that Netanyahu had offered to back a bill that would kneecap Israel Hayom, a rival paper that generally supported him. Owned by Las Vegas billionaire Sheldon Adelson and distributed for free, it had grown large enough to challenge Yedioth as the country's most popular daily. At the time, the Knesset was considering a law that would ban the large-scale circulation of free papers, ostensibly to protect traditional media. The legislation never passed, and Yedioth continues to be critical of the prime minister, but the tape provided the basis for the police to recommend charges for Netanyahu and Mozes, both of whom deny wrongdoing. Should prosecutors decide to indict, the state will have a crucial witness on its side: Harow has agreed to testify in the investigation of his former boss.
The second case turns on gifts of cigars, pink Champagne, and jewelry, collectively worth as much as $235,000, that the Netanyahus received primarily from Arnon Milchan, an Israeli-born film producer, as well as from James Packer, an Australian billionaire. Police allege that the prime minister worked to advance Milchan's interests, for example by asking the finance ministry to extend the period that expatriates are eligible for a tax break that shields their overseas income when they return home—a regulation so closely identified with the producer that it's nicknamed the Milchan Law. (The change hasn't been implemented.)
In addition to the fraud and bribery recommendation for Netanyahu, police have advised that Milchan be charged with bribery. In a statement, Milchan's lawyer said his client "did not receive nor expected to receive any consideration for his gifts whatsoever" and that "there was no fault in his conduct." Netanyahu's office called claims that the prime minister advanced Milchan's interests "absurd." A spokesman for Packer said, "There is no allegation of wrongdoing on Mr. Packer's behalf."
But it's a third ongoing police investigation involving Netanyahu that may prove most damaging for him. The same month that police recommended he be charged in the other two cases, they picked up Shaul Elovitch, the controlling shareholder of Bezeq, Israel's largest telecommunications provider, along with Elovitch's wife. Investigators were looking into a possible quid pro quo involving regulatory decisions and favorable media coverage.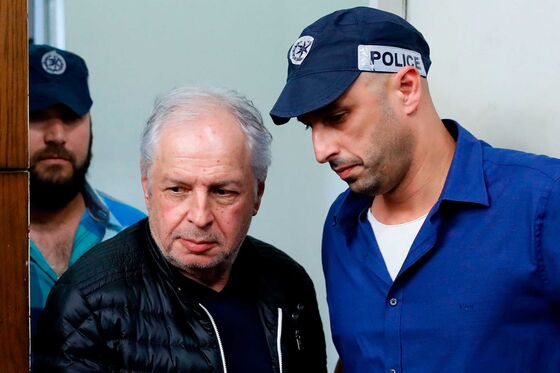 The case centers on an unusual decision Netanyahu made, shortly after being reelected in 2015, to appoint himself minister of communications. According to Israel's state comptroller, he neglected to disclose his 20-year relationship with Elovitch. Then he installed as the ministry's top bureaucrat Shlomo Filber, an aide whose reputation for discretion is so total that he's been nicknamed "the black box."
One of the ministry's first moves under Filber was to grant approval for Bezeq to buy a satellite-TV provider also controlled by Elovitch, allowing him to exit a money-losing investment. Filber also allegedly let Bezeq executives read and propose changes to confidential policy documents and moved toward scrapping costly regulations that forced Bezeq to keep its mobile and fixed-line operations separate. At the same time, Israeli media have reported, the editor of Bezeq's popular news site was pressured to become more favorable to Netanyahu.
According to a report by Israel's Channel 10 News, investigators have obtained text messages between Netanyahu's and Elovitch's wives suggesting that Sara Netanyahu was demanding changes at the news site and referring to aid the government had provided to Bezeq. (Representatives for the two women said the report was misleading.) The comptroller's office has said it's found documents indicating Netanyahu had wide influence over decisions related to Bezeq while he was communications minister. He resigned from the position in February 2017.
Through their lawyers, the Elovitches denied wrongdoing. Netanyahu was questioned by police for several hours in early March; Sara was grilled simultaneously in a different location to prevent the pair from coordinating their stories. They were interrogated again a few weeks later. More ominous for the prime minister: Filber has agreed to be a state's witness, too.
Netanyahu's office denied that his relationship with Shaul Elovitch constituted a conflict of interest. "Mr. Elovitch is an acquaintance, not a friend," its statement read. "The Prime Minister never made decisions on behalf of Elovitch or Bezeq Telecom, not for favorable coverage or anything else."
In terms of sheer financial scale and symbolic import, none of the three cases compares with the investigation into the more than $2 billion in contracts Netanyahu's government has awarded to ThyssenKrupp. Tampering with defense is, for obvious reasons, unforgivable in Israel. That's especially true when the infrastructure in question relates to what officials obliquely call the country's "most important strategic assets"—Israel's never-declared nuclear arsenal.
ThyssenKrupp has been an important military supplier to Israel for decades, encouraged by Germany's postwar policy of unconditional support for Israeli defense. The company built Israel's current six-vessel undersea fleet, with the cost partly borne by the German government. (In keeping with a national taboo on nuclear weapons, Germany officially professes ignorance of the subs' purported capabilities.) As Netanyahu was returning to the prime minister's office in 2009, ThyssenKrupp ditched its longtime representative in Israel, a former air force general. Its new salesman would be Ganor, a real estate investor with limited military experience.
Two years later, Ganor hired Shimron, Netanyahu's cousin and lawyer, to represent him in a range of dealings. Shimron is viewed in political circles as the prime minister's unofficial right-hand man, entrusted with the Netanyahus' legal affairs for decades and even with leading coalition negotiations after the 2013 election. The partners at Shimron's law firm include his brother-in-law, Molcho, who until recently served as a volunteer special envoy for the prime minister's office, handling sensitive discussions with the U.S., the Palestinians, and others.
ThyssenKrupp enjoyed extraordinary success with Ganor as its representative. In 2012, Israel ordered its sixth submarine from the company, over the objections of generals who said the existing fleet was sufficient. In 2015 it placed the surface-ship order opposed by Tzuker, the procurement chief. Around this time, Netanyahu proposed acquiring three more ThyssenKrupp submarines—to be ordered immediately even though they wouldn't be needed until the late 2020s. Moshe Ya'alon, then the defense minister, was furious at the idea and, backed by senior IDF figures, refused to support the purchase. After a series of further disputes, Netanyahu pushed out his recalcitrant minister in May 2016. Shortly afterward, the Israeli cabinet moved to proceed with the order, with the German government again picking up part of the tab.
Obstacles to ThyssenKrupp seemed to be dropping away rapidly. At one point, Israeli generals got wind that the company was in advanced discussions to sell submarines to Egypt. They were surprised not to have heard earlier: Germany typically seeks to determine Israel's position before providing sophisticated military equipment to its neighbors. Defense officials were concerned enough that they deputized Israel's president, whose duties are largely ceremonial, to inquire with Chancellor Angela Merkel during a planned visit to Berlin. Merkel was surprised, according to a former government official with knowledge of the meeting, and responded that Germany believed it had received a green light. While neither government has disclosed who signed off, Yair Lapid, a rival party leader who previously served as Netanyahu's finance minister, told Channel 12 News, "The people who dealt with this were the partners Shimron and Molcho—the people closest to the prime minister."
An investigation into the naval deals was under way by early 2017. Shimron was detained for questioning last year, as were a range of senior military officers and other Netanyahu advisers, while Molcho has been interrogated. Ganor, who through his lawyer declined to comment, has agreed to become a state's witness.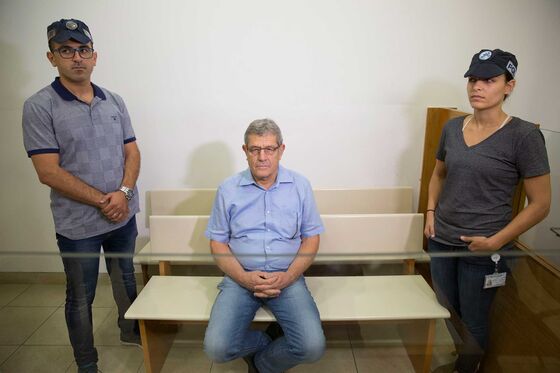 In an emailed statement, Shimron's lawyer said his client "did not represent either Mr. Ganor or ThyssenKrupp Marine Systems in their negotiations with the State of Israel." Molcho's lawyer said the envoy "was not involved in any way with any matter related to submarines," whether Israeli or Egyptian. A representative for ThyssenKrupp wrote that when the corruption allegations emerged, the company "suspended our business relationship with our sales representative Mr. Ganor." ThyssenKrupp is cooperating fully with Israeli authorities, the representative said, adding, "It is very important to us to get to the bottom of the allegations."
The possibility that taxpayer money might have funded a corrupt arms deal has spooked Germany enough that, according to a person with knowledge of the negotiations, officials came close to terminating the three-submarine deal before it was concluded last year. Instead, they inserted a provision into the contract allowing it to be canceled if Israeli investigators determine it was the product of corruption.
Netanyahu was questioned in the ThyssenKrupp case on June 12, although police have reiterated that he isn't a suspect. "Prime Minister Netanyahu does not know Mr. Ganor and knew nothing of Shimron's contacts with him or with [ThyssenKrupp]," Netanyahu's office wrote. "David Shimron and Yitzhak Molcho never mentioned such contacts to the Prime Minister."
In private, even some political figures who believe Netanyahu's professions of ignorance say that such inattention would reflect badly on him. His critics are considerably more skeptical. Ya'alon, who declined to be interviewed for this story, has said there's "no way" Netanyahu wasn't involved.
On a cool Saturday night in March, a few hundred protesters gathered outside a shopping center in Petah Tikvah, an eastern suburb of Tel Aviv. Most were middle class and secular, some holding placards with one hand and dogs on leashes with the other. Others came with pink, inflatable plastic bunnies harking to the perceived timidity of Avichai Mandelblit, Israel's attorney general, who lives nearby. It was the 29th consecutive week protesters had gathered to demand that Netanyahu be tried for corruption.
A few days earlier, police had announced a state's witness agreement with Netanyahu's former head of communications, bringing the tally to four—a lot for an Israeli probe. "We will fire Netanyahu, and not by elections," Meni Naftali, a former bodyguard of Netanyahu's and manager of his official residence, bellowed from a small stage. "We will continue to fill the streets!" Periodically the crowd broke into a simple chant, meant to be heard across the neighborhood: "The people demand justice!"
The fact that no Israeli is above the law has long been a point of pride for both left and right—former Prime Minister Ehud Olmert recently finished a jail term for a bribery charge dating to his time as mayor of Jerusalem, and a former president did time for rape. But critics say that Netanyahu's actions in recent months have risked undermining that norm. In a video posted on Facebook in March, he claimed, without evidence, that police were telling prospective state's witnesses "there is one way out—smear Netanyahu. It doesn't matter that what you say are outrageous lies." In another online missive, he accused the national police chief, whom he'd appointed, of repeating "delusional and deceitful" allegations. (Netanyahu's office said he "has not criticized the police except on the matter of incessant leaks.") And at a raucous Likud rally last year, he claimed journalists were fomenting a "governmental coup" by applying "unrelenting pressure on law enforcement agents so they'll serve an indictment at all costs."
The ruling coalition has also discussed legislation that would bar investigations of a sitting prime minister for most crimes, including corruption. In December the Knesset passed rules constraining the police's ability to recommend indictments and comment publicly on their work. (Current inquiries are exempt.) Another piece of proposed legislation would allow parliament to overrule Supreme Court decisions striking down laws.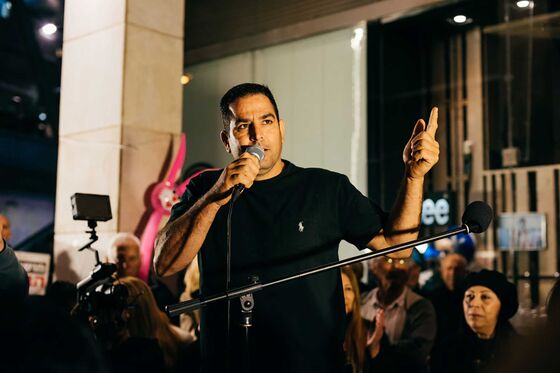 Combined with Netanyahu's bucking of other taboos—his coalition also passed restrictions on foreign-funded nongovernmental organizations, and he bitterly divided IDF veterans by calling for the pardon of a soldier who killed a subdued, disarmed Palestinian attacker—critics see a systematic effort to undermine what were once broadly agreed-upon values. Attacks on law enforcement or the press used to be advanced only "on the extreme margins of those who weren't elected," Tzipi Livni, an opposition politician and former foreign minister, recently told lawmakers. "The minute a red line is crossed, it no longer exists."
What worries Netanyahu's opponents most is that his legal troubles aren't harming his popularity. His approval rating has only grown amid the recent bloody clashes on Israel's borders with Syria and Gaza and the decision to move the American Embassy to Jerusalem. For the time being he's likely to leave office only if he resigns or his parliamentary colleagues oust him. According to the justice minister, he wouldn't have to step down even if he were indicted.
His popularity is all the more distressing to the millions of Palestinians who live isolated behind a network of walls, fences, and electronic surveillance equipment. The Palestinian territories' per-capita gross domestic product is just under $3,000, less than one-tenth that of Israel proper, according to the World Bank. In Hamas-ruled Gaza, the unemployment rate is above 40 percent. No serious peace talks are on the agenda, and relations have settled into a grinding status quo, with each side blaming the other for the lack of progress. "If he's going to leave now," Nabil Shaath, a senior Palestinian Authority foreign policy adviser, says of Netanyahu, "I'm not going to mourn him."
If the Israeli leader's obsession with image, illiberal tendencies, and legal troubles have echoes with those of his American counterpart, they've also forced similar reckonings. Prominent Likud members and other would-be Netanyahu allies are asking such questions as: What moral flaws are acceptable in a prime minister whose agenda one otherwise supports? Which institutions must be shielded from partisan attack? When does political combat start to damage the fabric of the democracy?
Yoaz Hendel has grappled with these issues more intimately than most. Over breakfast in a Jerusalem cafe, the slim former naval commando explained how he went from serving in Netanyahu's inner circle to becoming one of his most outspoken critics. Seven years ago, Hendel was a 36-year-old reserve officer and university lecturer who'd recently published a book called Let the IDF Win when he was summoned to a meeting at the prime minister's residence.
Netanyahu, it turned out, had been impressed by a talk show appearance Hendel had made, seeing in him a telegenic advocate for hawkish views on Israeli security. The prime minister had a surprising offer: How would Hendel like to become his director of communications? Hendel was dumbfounded. He was a military historian with no political experience; before accepting, he had to Google the position to see what it involved.
Hendel spent eight months working for Netanyahu, initially relishing the opportunity to see politics firsthand as he wrote speeches and led Israel's public diplomacy efforts. But he quickly grew concerned that his boss was becoming overconfident of his own instincts and those of people who shared his views. He left in 2012, after a clash with Netanyahu, and now runs a center-right think tank. Late last year, he organized a rally in Jerusalem so Israeli conservatives could protest Netanyahu's assaults on law enforcement.
"I feel the need to protect the state from the right," he lamented at breakfast. Israel, he said, "is a young society," still defining the shape of its democracy and the extent to which it will remain faithful to founding values that were never codified in a written constitution. The dilemma for Hendel is whether to continue supporting a leader whose economic and security policies he believes in, but whose actions are otherwise deeply troubling. "We can't ignore his successes," he said, "and we can't ignore his failures." —With Yaacov Benmeleh, Fadwa Hodali, and Udi Segal
To contact the editor responsible for this story: Jeremy Keehn at jkeehn3@bloomberg.net, Max Chafkin