The Only Italians Looking Forward to the World Cup
(Bloomberg Businessweek) -- Fabrizio Melegari admits he's one of the few people in Italy looking forward to the World Cup. Sure, along with the rest of the country, he was heartbroken when the Azzurri—the national soccer team—lost its chance to participate in this summer's tournament after a 0-0 tie with Sweden on Nov. 13. "The fan inside each of us got hit hard," says Melegari, editorial director at Panini SpA, the maker of baseball-card-like World Cup stickers collected by the soccer-besotted worldwide. "But from a commercial standpoint, it's not hitting our business at all."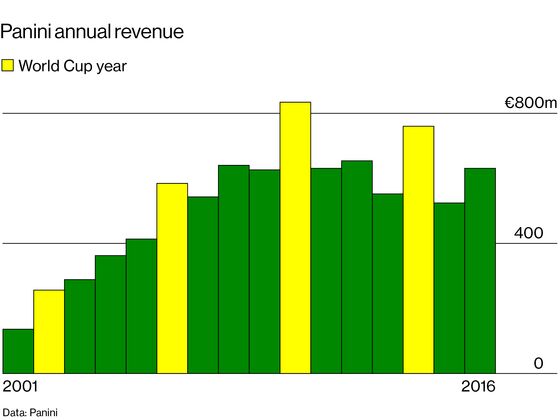 The company's sales surge every time the World Cup rolls around as kids (and often the former kids known as parents) buy hundreds of stickers to paste into albums. The 80-page booklet is free, but the stickers cost about $1 for a packet of five. Schoolyards in Europe and Latin America become de facto trading floors for Panini stickers where kids swap duplicates for players they need to complete their album. Anyone lucky enough to get no duplicates (read: nobody) would spend almost $150 to get the 681 stickers, but most will pay more than $300 even after swapping with friends. "It's an expensive business," says Luca Masse, 50, a surveyor who says he's managed to put together a full set for the past half-dozen World Cups. "If you buy a few packets at a time, you'll never finish the album."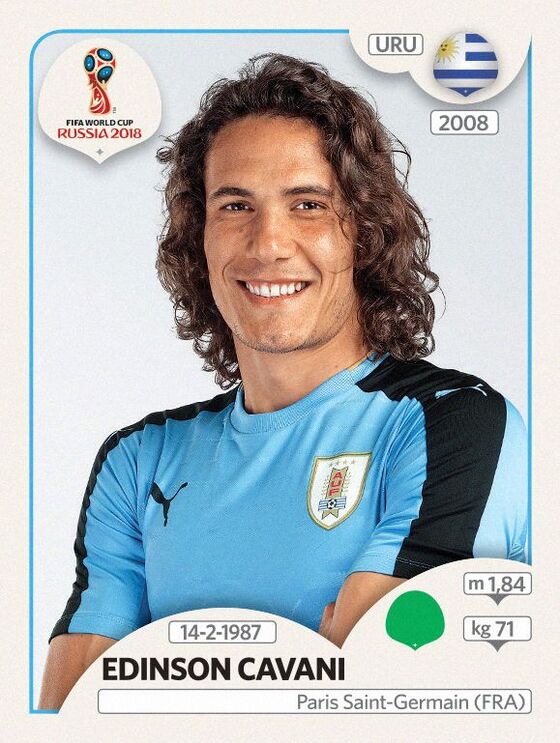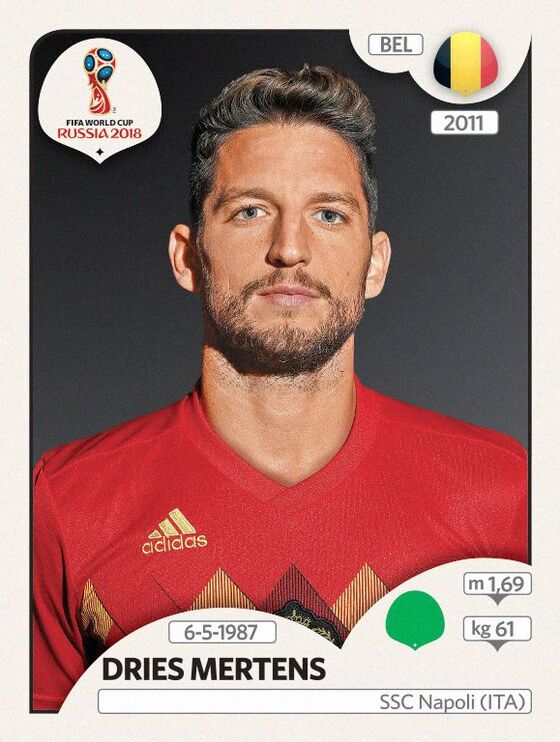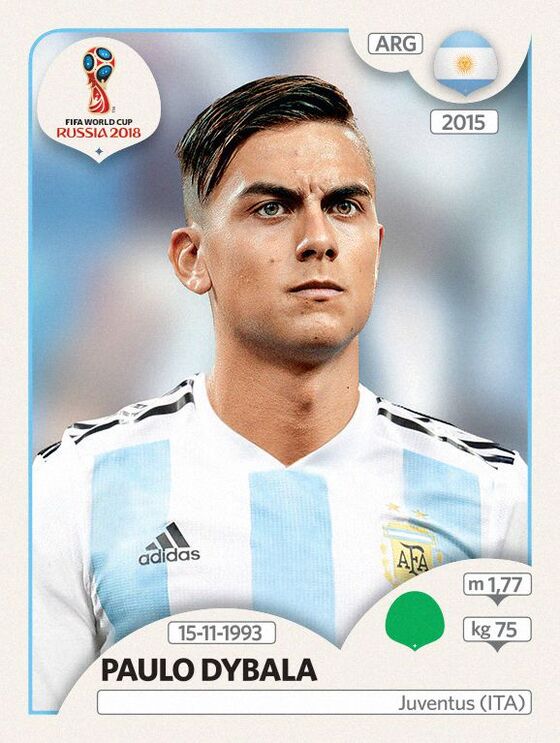 Panini is part of a universe of companies that feed off the global competition every four years. Shoe and athletic-wear makers such as Adidas, Puma, and Nike all ring up substantial sales of special shoes and team jerseys created for the tournament. Watchmaker Hublot SA, the event's official timekeeper, introduces soccer-themed models including this year's Big Bang Referee (ostensibly for use by the officials calling the matches) offering digital links to scores and other game data. And McDonald's Corp. has promotions tied to the competition, including special cards for Panini albums. "From a sponsor's perspective, to be associated with the most popular game in the world is very attractive," says Tim Bridge, a director of the sports business group at consulting firm Deloitte LLP.
Few are as reliant on the tournament as Panini. Although the company doesn't release financial details beyond annual revenue, that figure has climbed by more than a third in each of the past four World Cup years and typically drops in the year following the quadrennial competition. Sales for 2014, for instance, jumped 38 percent, to €758 million ($917 million), then fell to €522 million in 2015. In a World Cup year, the company's global workforce of 1,100 expands by about 20 percent. At Panini's headquarters in Modena—a city of 180,000 on the plains south of Milan best known as the home of balsamic vinegar—production staff doubles, to about 240 workers. For six months prior to the competition, they feverishly cut the stickers from newspaper-size sheets and slot them into machines that mix them randomly and seal them inside the packets. By the time the first ball is kicked, more than 90 percent of the stickers will have been sold. "You have to be incredibly flexible and fast," says Melegari. "If you don't have stickers, kids will come back once or twice, OK, but by the third time you've lost them."
To reduce its dependency on the World Cup, Panini has diversified far beyond soccer. In 1961 the company started producing albums and cards—at the time you had to supply your own glue for pasting them into place—with a booklet on the Italian pro league; it produced its first World Cup album for the 1970 tournament in Mexico. In recent years it's added more entertainment series, making albums and stickers tied to dozens of titles featuring, for example, Disney characters, Harry Potter, and Spider-Man—a legacy of the company's ownership by Marvel Entertainment LLC in the 1990s.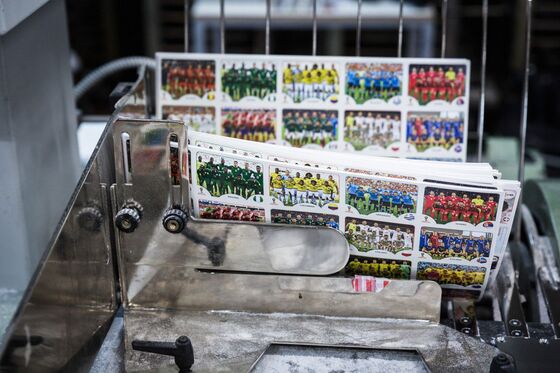 As for Italy's failure to make it into the competition, collectors say this year's album will be extra-valuable without Panini's home squad—the first time since 1958 that the team hasn't qualified. For Melegari, it's just business. "In the past we've had to publish the World Cup album without France, without England," he says. "In those countries it meant a lot, but on an overall basis, there's always one big team missing."
To contact the editor responsible for this story: James Ellis at jellis27@bloomberg.net