Help! I'm Alone at a Party. What Do I Do?
(Bloomberg) -- After a divorce from her law partner husband a decade ago, Rachel Fay found herself floundering at gatherings. "I was given a glass of wine and left to get on with it," Fay, 59, recalls. "And I would leave parties feeling that I hadn't met anybody. It wasn't very much fun."
So Fay, who lives in London, began introducing herself around and rapidly recognized her innate aptitude for social lubrication; eight years ago, she turned the skill into a full-time job. Since then, she's eased the way at events like London's prestigious Queen Charlotte's Ball. Here's her advice on how to tackle a party solo.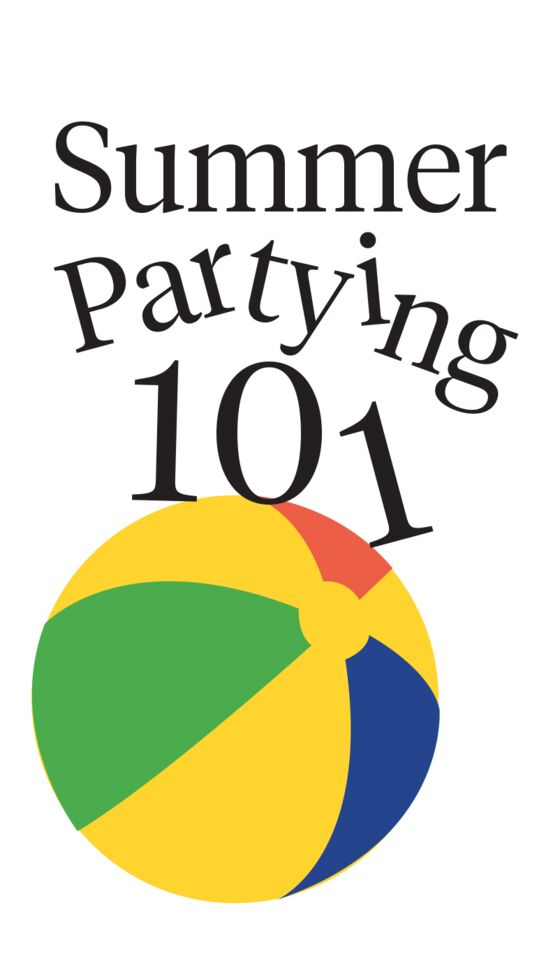 Holding two drinks can be your best offense—and defense.
Grabbing two glasses of wine from the bar can provide "social armor," Fay says. Scan the room as if you're waiting for someone; that'll make people more likely to chat with you. And when someone does open up a conversation, you can offer them the second glass. (On the flip side, if an unwanted conversationalist pops up, you are already holding your excuse to go looking for someone else.)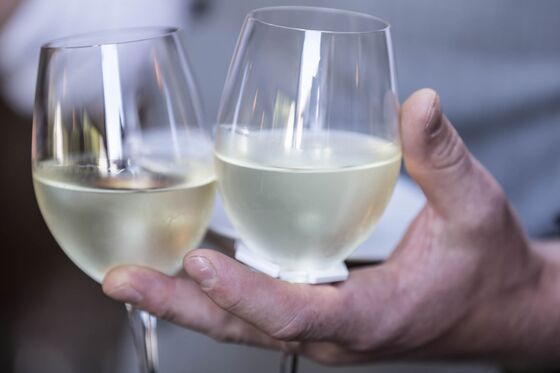 Read body language before stepping in.
If people are calm, laughing, and leaning in, don't interrupt. But, Fay says, "if you can see from their body language that two people have got stuck talking to each other—they're usually standing farther apart with their bodies facing outward, toward the room—they'll be delighted to have you come up and say hello."
Not sure how to introduce yourself cleverly? You don't need to.
"My usual opener is, 'May I say hello?' because—guess what?—no one ever says go away." Also, the oldest tricks are sometimes still the best: "I like to compliment people," Fay adds. "Say, 'That's a pretty brooch,' for example, because a compliment usually draws a smile." Plus, she'll feel compelled to say something kind back.
"Find the host and ask them to introduce you to someone," Fay says. That's the simplest solution to having no one to talk to. "If the hosts are shy, too, the best thing is to choose someone who's standing on their own," approach him, and note that you're in the same situation, she adds. Conversation will flow easily, "as they will be glad of the company." Worst-case scenario, you can talk about how awkward the party is.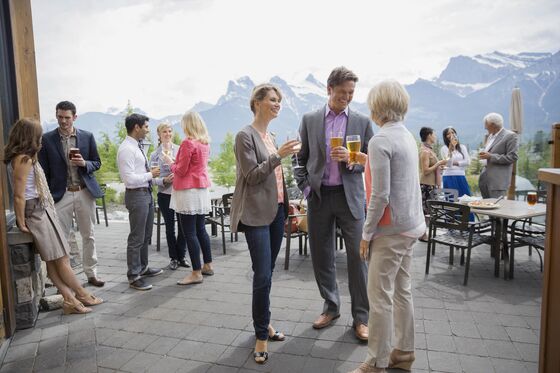 Escape conversations courageously.
If you get trapped, "you don't have to say you're going to the loo or to get a drink," Fay says. "Just ask the person you're stuck with, 'Do you know other people in the room?' If they say, 'Yes, I know Ed Jones over there,' you can say, 'Would you be kind enough to introduce me?' And if they say no, you respond, 'Well, let's go and say hello to that group over there.' " Then you've helped out the both of you, Fay says. "Be brave!"
Oh, but what if you've forgotten someone's name?
No one cares. Just apologize and ask for it again.
To contact the editor responsible for this story: Chris Rovzar at crovzar@bloomberg.net, James Gaddy