Supercar Makers Vie for 300 MPH Record That May Be Out of Reach
(Bloomberg Businessweek) -- According to the cliché, records are meant to be broken.
But given the limits of human ability or physics, there are some that may never be. Currently, Nike Inc. is on a campaign to break the two-hour mark for the marathon—but in a highly controlled test a year ago in Milan with optimal conditions, the fastest runner could manage only 2:00:25.
In the world of hypercars, there's a similar dream threshold. "Achieving 300 mph is the goal," says John Hennessey, founder of Hennessey Performance in Sealy, Texas, which builds fewer than a dozen supercars a year. The top speed notched by a production car, 277 mph, was reached by a Koenigsegg Agera RS on a closed course in Nevada last year. That beat Bugatti Automobiles SAS's long-held 267.8 mph mark and inspired a slew of challengers, most promisingly Hennessey, which vows to erase that mark with its forthcoming Venom F5. (Other vehicles, rocket ships on land not made for sale, have gone faster.)
"Three hundred mph is an important discussion for the car companies, to validate their product and for the potential owners to validate their purchase," says David Lee, who owns more than 30 six- and seven-figure cars and has 732,000 Instagram followers.
Buyers in that rarefied air do seem to care deeply about top speeds—just scroll through the social media feeds of a few hypercar owners and observe how much swagger is attached to each new car, each fastest run. On Instagram, California collector @dan_am_i recently bragged about joining the 210 mph club at the track at Spring Mountain Motorsports Ranch in Nevada and received more than 6,000 likes.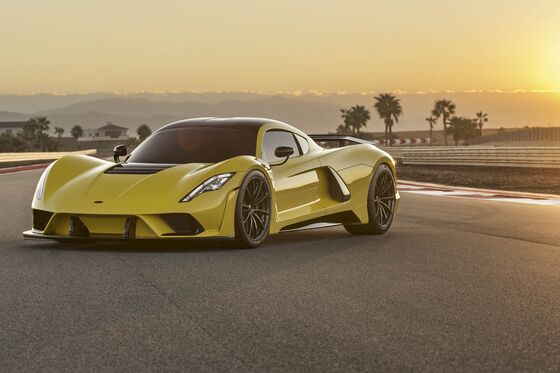 As his cars get faster, Hennessey says, "our team becomes better, our engineers become better." Records "are important for our company, our family, and our customers." They're not just about bragging.
"The top-speed title was part of the package with the Bugatti Veyron—the fastest, most powerful, most expensive sports car you could buy at the time," says Ian Fletcher, an automotive industry analyst for IHS Markit. "It has also helped with the visibility of a company like Koenigsegg."
One other thing that binds them all: the need for world-class tires.
"It's a big game, with fierce competition, and it's very fast-moving," says Eric Schmedding, Michelin's product manager for original equipment.
Michelin, based in France, made the record-breaking tires used by Koenigsegg and Bugatti. Those tires are crucial, because the real limiter to 300 mph isn't actually engine power; 1,200 or 1,500 horsepower can be done. It often comes down to downforce and friction—mostly, where the wheels meet the road. And even at below-record speeds, if anything goes wrong with a tire, the situation could turn fatal.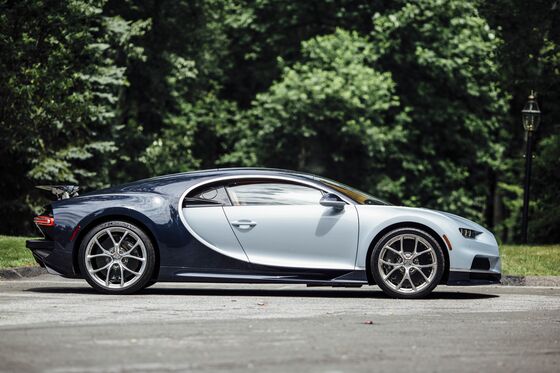 The challenge is to mitigate heat, pressure, and wear. The tires on a 300 mph attempt would need to be able to repeatedly withstand high speeds for minutes at a time, because the official record is awarded after taking the average speed of several runs over a set course. According to Schmedding, "We are knocking on the door of 300 mph."
Which is exciting, to be sure. But how much does it matter? Most modern car buyers are obsessed with luxury SUVs and the prospect of autonomous driving, not the idea of an obscure car hitting a speed that's almost theoretical. And the quest to break records costs a lot: Each Bugatti can take years and a billion dollars or more to develop.
Brett David, the owner of Prestige Imports in Miami, which sells all the top-brand supercars, says many clients who buy Paganis, Bugattis, and Lamborghinis care about plenty of other things besides top speed.
"The race to 300 mph is very, very real," he says. "But when you think of a supercar you also think of things like zero to 60 mph. You think of braking speed. Are we thinking of a vehicle with hybrid technology? Are we talking about a car that is aesthetically beautiful and has tons of sex appeal?"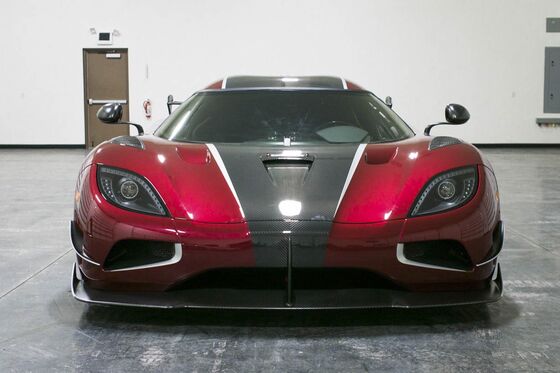 Bugatti, too, downplays the significance of the record, which the brand previously set with its Veyron Super Sport in 2010.
"It's not on the top of my agenda," says Stephan Winkelmann, Bugatti's chief executive officer. "It's something [my engineers] ask me about internally, but I think that Bugatti is much more than this." (Lee, the collector, warns: "Bugatti will tank in value, because their top speed was the only thing they had.")
And yet, Winkelmann also points out that the technology in the company's 1,479-horsepower Chiron has been automatically limited to run no faster than 261 mph, "so we don't even know how fast this car is going to go."
It's a swiftly shifting field, and the current record may topple as soon as 2019—by another Koenigsegg.
"The Agera RS will be replaced with a new vehicle, most likely at the Geneva show next year," says Steven Wade, Koenigsegg's head of communications. "Will that car hit 300 mph? We'll all have to wait and see."
To contact the editor responsible for this story: James Gaddy at jgaddy@bloomberg.net, Chris Rovzar