2016 Was the Perfect Year, at Least in Italy's Barolo Wine Country
(Bloomberg Businessweek) -- The star grape in Italy's northern Piedmont is nebbiolo, named for the misty fog that drifts over the hills at harvest time, when aromas of white truffles and fermenting wine fill the air. It's the Italian equivalent to Burgundy's pinot noir, as important to the region as cabernet is to Napa Valley.
Nebbiolo is a tricky grape, thin-skinned and difficult to vinify. To fully ripen, it requires a long growing season, which tames its famous tannins yet lets the wine age in deliciously complex ways. The haunting blend of licorice, cherry, and floral aromas along with its layers of complex flavors and elegant structure are key to the appeal of its most famous wine: Barolo, named after both a village and a part of the region.
In 2016, wine growers were anticipating a magnificent vintage before they picked a single grape. For starters, the weather was perfect throughout the growing season, says Jimmy Minutella of Renato Ratti, whose single-vineyard Barolo Rocche dell'Annuziata ($105) brims with a rose-petal bouquet and glides over the tongue like velvet.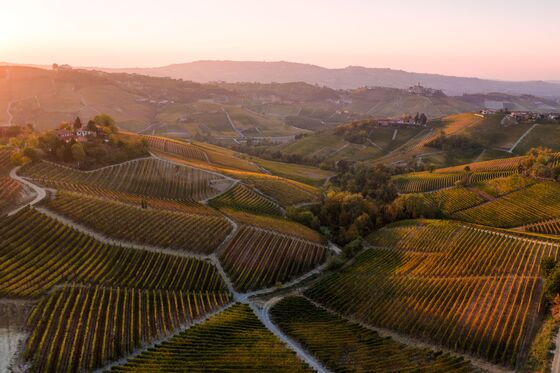 No heat waves, frosts, or hailstorms interrupted the season. The months of July and August had low humidity and temperatures that were above average but no hotter than 95F. Occasional rains prevented heat stress. September brought cooler evening temperatures, extending the growing season.
But labeling 2016 a great vintage for Barolo is not only a reflection of the weather. Add some science: The local government's agriculture department and faculty at the University of Turin check the quality of grapes by measuring components such as sugar levels and acidity in clusters plucked from 15 strategically chosen Barolo vineyards. "We start with data," says Matteo Ascheri, president of the regional consortium of winemakers in Piedmont, which represents more than 500 producers.
To the analyses and their implications for the final product, the consortium added ratings from producers and critics at a Nebbiolo Prima preview event in Alba earlier this year, as well as from global sommeliers and critics like me, who tasted the wines in New York in February. Afterward, all were averaged together to come up with the final official score, which rang in at an almost-­perfect 99.3 out of 100 and was announced at the first Barolo Barbaresco World Opening gala dinner. There were 200 producers on hand.
"This is one of the best vintages I've ever made, with 35 harvests on my shoulder," said Luca Currado, winemaker at Vietti s.r.l., whose stunning single-vineyard Barolo Rocche di Castiglione ($200) nicely illustrates the character of the year: perfect balance, along with expansive anise, mint, and spice aromas; dark plum and cherry flavors; plush, smooth texture; and the structure to age for 30 years longer.
Regulations require Barolos to be aged 38 months before being released, so bottles of this exceptional vintage are just arriving. The timing couldn't be better. "At auction, the region is now a hot category, with wine prices climbing 30% to 40% in the last four years," says Ben Nelson of Chicago's Hart Davis Hart Wine Co., which on July 24 and 25 is holding a sale of 30,000 bottles, including many vintages of rare Barolos, from the cellar of New York's Del Posto restaurant.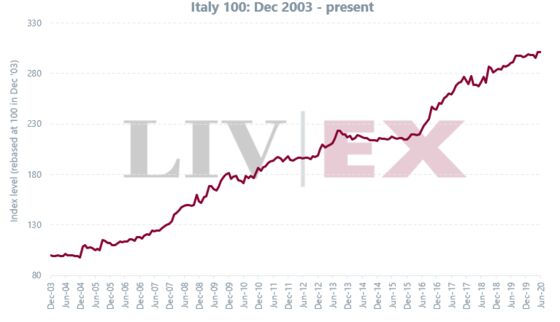 Robbie Stevens, senior account manager at Liv-ex, the global marketplace for the wine trade, says the 2016 release has been "a catalyst in getting savvy collectors of Bordeaux and Burgundy to look at Barolo's under-the-radar investment potential and value for quality and then buy older vintages such as 2010." You can even find examples from the 1960s and '70s.
Five years ago, the region accounted for only 7% of the Italian wine traded on Liv-ex; it's up to 27% this year. Prices of top 2016s, released earlier in Europe, are already rising. Luciano Sandrone's succulent, silky Barolo Le Vigne is up 13%, trading at $1,237 for a case.
That the wines are exempt from the 25% U.S. trade tariffs on French, English, Spanish, and German bottles also aids Barolo's popularity. (The U.S. Trade Representative is debating whether to include additional countries on its list of tariffs; a decision is expected in August.)
Many Burgundy lovers see parallels between pinot noirs from grands crus vineyards and single-vineyard Barolos. Traditionally, producers blended their wines from several sites, but a few decades ago they started showcasing individual sites separately. These bottlings increased; in 2010, villages and the consortium legally codified 170 single vineyards in the region's 11 communes.
Currado says you can taste the difference among every one of the 2016s. "Each wine shows its personality," he says, "which is essential for a great vintage." 
Here are the 10 to know. Many are already in shops; others are available as futures and will arrive this fall.
The 2016 Barolo Bottle-Buying Guide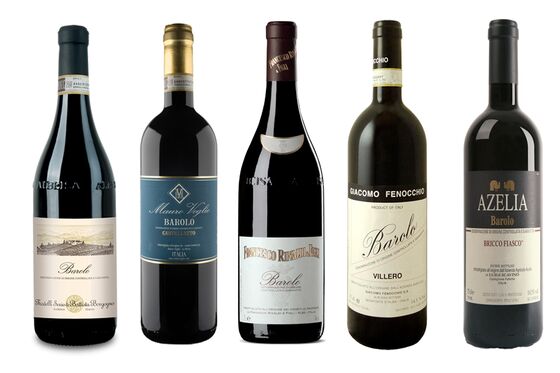 2016 Borgogno Fratelli Serio & Battista Cannubi
This bright, succulent, medium-bodied wine with dried flower aromas and spicy flavors comes from the historic hillside vineyard of Cannubi. It seems soft but will age beautifully. $45
2016 Mauro Veglio Barolo Castelletto
This rich, spicy Barolo from the large Castelletto area in La Morra features aromas with balsamic notes and juicy flavors of blackberries and black plums. $50
2016 Francesco Rinaldi Barolo
The basic Barolo from this traditional producer is wonderfully savory, with pure scents of ripe cherries. It's a total bargain. From $55, as futures
2016 Giacomo Fenocchio Villero
Dark and powerful, this 2016 needs a lot of time. You'll find mint and cherries in the aromas and flavors, but also cedar-y tobacco hints. $60
2016 Azelia Bricco Fiasco 
What stands out is the wine's vibrant freshness and rich nuances of bright cherries and sweet herbs, both in its flavors and aromas. It's made from 85-year-old vines. $86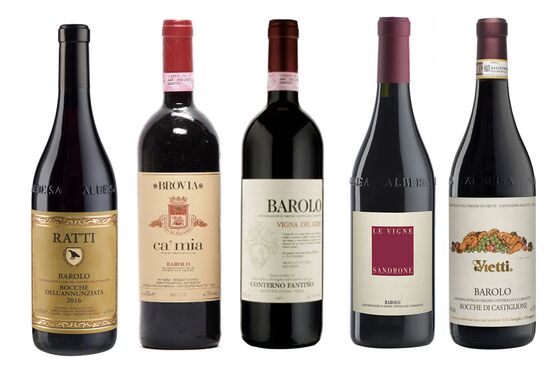 2016 Renato Ratti Rocche dell'Annunziata
This is so smooth, rich, and warmly fruity that you feel like drinking it now, while inhaling its fragrant rose petal aromas. Also, look for the intense, mineral, layered Ratti Conca for $92. $105
2016 Brovia Brea Vigna Ca' Mia
This wine, from a one-hectare parcel in the Brea vineyard, is all about sensual, dark-toned fruit and generous lavender, truffle, and spice aromas. $106
2016 Conterno Fantino Ginestra Vigna del Gris
Savory, dried flowers and mint and cedar are the aroma and flavor notes that stand out in this vibrant wine. $110
2016 Lucio Sandrone Le Vigne
Created from four vineyards, this fresh, deep, very complex wine brims with aromas of violets and tastes of juicy red cherries and spices. From $163, as futures
2016 Vietti Barolo Rocche di Castiglione
Rich and silky textured, balanced and elegant, this licorice- and dried rose-scented vino serioso gets even better when you let it breathe. Look also for the entry level regional Barolo Castiglione, which, at $55, is a stunning bargain. $299, as futures