Trolls' Online Rental Success Casts a Shadow Over Theater Chains
(Bloomberg Businessweek) -- As movie theaters around the world closed in early March to contain the spread of the coronavirus, executives at Universal Pictures scrambled to limit their potential losses.
The studio started by delaying the release of F9, the next installment in the Fast & Furious franchise. While the studio had already spent millions of dollars marketing the film, including a spot during February's Super Bowl, it wanted to save its biggest movies for a traditional release. But as Universal looked down its slate of coming titles, it saw an opportunity to experiment. Rather than wait for theaters to reopen at an uncertain date, it would release the animated movie Trolls World Tour for people to watch at home—charging $20 for a 48-hour rental.
Releasing a movie for home rental may not sound like a bold move given the thousands of films available via Amazon, Hulu, iTunes, and Netflix. But the most lucrative entertainment franchises in the world—Star Wars, Fast & Furious, and Harry Potter—all began in movie theaters. The amount of money a movie makes from DVD sales, licensing to streaming services, and toy sales is all based on box-office returns. The same goes for potential sequels, TV series, and spinoffs. It's unclear how much money a movie can make through rentals alone. So when Universal released Trolls World Tour directly to home viewing, it risked potentially hundreds of millions in revenue on an experiment.
Within a couple of weeks of its online debut, the Trolls movie shattered Universal's most optimistic models, grossing about $200 million, and convinced the studio that some of its films could turn a profit without a theatrical release. Universal slated The King of Staten Island, a comedy from Knocked Up director Judd Apatow, for a digital release in June, and will premiere High Note, a dramedy starring Dakota Johnson and Tracee Ellis Ross, at home, too. Universal is now reexamining the release plan for its entire schedule this year.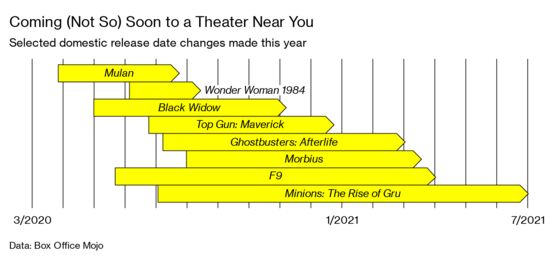 "It [Trolls] provided consumers with a product that they desperately needed at home, particularly if you have a bunch of 7-year-olds and 5-year-olds running around," Jeff Shell, chief executive officer of NBCUniversal, told Wall Street analysts on April 30. While the studio will continue to release movies in theaters when they reopen, he said, these at-home rentals are here to stay. "It's not going to be a replacement, but it's going to be a complementary element."
Not everyone was pleased. Adam Aron, CEO of AMC Entertainment Holdings, the nation's No. 1 theater chain, fired off a letter to Universal Studios Chairman Donna Langley that severed a decades-long partnership. AMC, Aron wrote, would never again play any Universal movies on its 11,000 screens.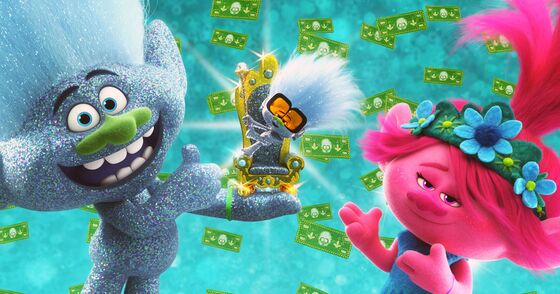 Universal's experiment couldn't have come at a worse time for theaters, which have been buffeted by declining attendance and the rise of streaming. In 2019 the average American went to fewer than three and a half movies, the lowest in 92 years. Cinephiles have blamed studios' overreliance on comic book movies and sequels, but the simple fact is that young people no longer rely on the theater to entertain them every Friday night. They can watch YouTube on their phones and movies at home, or play video games with friends.
Saddled with large piles of debt from recent expansion sprees and facing the prospect of scant revenue for the foreseeable future, theater operators saw Shell's chest-thumping over the Trolls release as an existential threat. "Companies are fighting for their existence," says Wedbush Securities analyst Michael Pachter, "and Universal said, 'Maybe we won't bother with theaters anymore.' "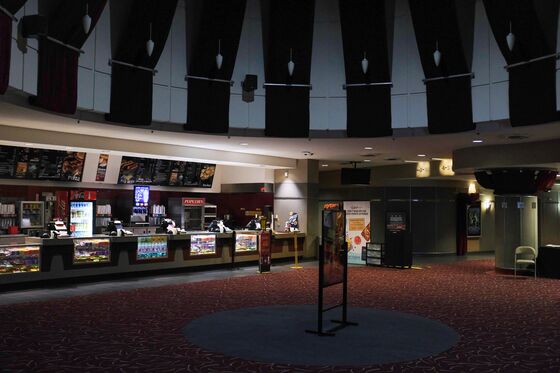 Universal could have softened the blow by framing it as a temporary reaction to an unprecedented situation, as some of its peers have. Walt Disney Co. shifted a couple of movies once destined for theaters to its streaming service, Disney+, while Paramount sold a romantic comedy, The Lovebirds, to Netflix. Warner Bros. came the closest to copying Universal, announcing plans to release a Scooby-Doo animated movie for rental at home. None of them received a public drubbing from theater chains. But Universal didn't give theaters much time to prepare, notifying them only on the morning of its Trolls announcement.
The strong response from AMC and grousing by the National Association of Theatre Owners scared some studios. Still, Aron's claim of a Universal ban is likely an empty threat. Movie theaters can't afford to skip showing Universal fare such as the Minions sequel or the next James Bond film. And the studio can't profitably release all its movies online only. So, rather than a declaration of war, this recent contretemps is more likely a prelude to a negotiation that could reshape the way movies are released for years to come.
Some theaters are already experimenting with their own online options. Independent ones have partnered with movie distributor Kino Lorber for online showings where they split the proceeds 50-50. Universal might not give up 50% of its online sales, but it's likely to share some.