ZipRecruiter Rises 8.5% in Trading in Direct Listing Debut
(Bloomberg) -- ZipRecruiter Inc. rose as much as 8.5% after the job-search and recruiting firm opened trading, becoming the fourth company to go public via a direct listing this year.
ZipRecruiter's shares opened at $20 apiece on Wednesday and went as high as $21.69. They closed at $21.10 in New York.
At its current share price, ZipRecruiter's valuation is about $2.8 billion, based on the shares listed in a statement. That's an increase from when ZipRecruiter was valued in a 2018 funding round at $1.5 billion.
ZipRecruiter's listing follows those by website-hosting service Squarespace Inc., cryptocurrency exchange Coinbase Global Inc. and online game maker Roblox Corp., which went public through direct listings this year.
The Santa Monica, California-based company became profitable in 2020, even as its revenue declined slightly, according to its filings. Since its founding in 2010, more than 2.8 million businesses and 110 million job seekers have used ZipRecruiter, the company said.
ZipRecruiter is benefiting from employers doing a lot of hiring right now, according to Eric Liaw, a board member at ZipRecruiter and general partner at Institutional Venture Partners.
"There's a lot of employer demand right now," he said.
The New York Stock Exchange on Tuesday assigned a reference price of $18 for the shares. Reference prices in direct listings can serve as a guide for investors, but they are not a sale price.
Current investors simply began selling shares based on demand when trading opened, without waiting for a lockup period to expire. The company's Class B shares were trading privately during the first quarter at $9 apiece, according to the filings with the U.S. Securities and Exchange Commission.
Direct listings, which are an alternative route to public markets, were pioneered by Spotify Technology SA in 2018 and Slack Technologies Inc. the following year. In 2020, Palantir Technologies Inc. and Asana Inc. also went public this way.
Chief Executive Officer Ian Siegel and other executives, along with investors such as Institutional Venture Partners will continue to control the company through Class B shares, which carry 20 votes each compared to one each for the Class A shares to be sold to the public.
Siegel said the company doesn't have plans to raise funds immediately.
"We're profitable," he said in an interview. "We intend to stay profitable. And we have more cash in the bank right now than we've ever raised in primary capital over the company's entire history."
The company could look at expanding beyond the U.S. to emerging job markets, which Siegel likens to the U.S. a decade a ago.
"You have a lot of discrete places where companies would list their jobs to source talent, but no magic button you can push to distribute a job to other sources all at once and then collect all of the candidates in one list," he said.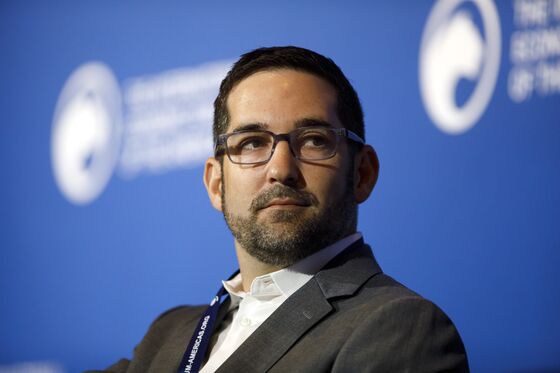 Last year, it had net income of $86 million on revenue of $418 million, compared with a net loss of $6.3 million on revenue of $430 million in 2019, according to its filing.
While banks don't underwrite direct listings as they do in IPOs, they do advise the company on the process. ZipRecruiter's advisers included Goldman Sachs Group Inc. and JPMorgan Chase & Co., according to the filing.
ZipRecruiter's shares are trading on the NYSE under the symbol ZIP.