That Presidential Alert on Your Phone This Afternoon Wasn't Written by Trump
(Bloomberg) -- Mobile phones in the U.S. will light up Wednesday with the first nationwide test of an alert system that lets the president send messages directly to the public -- but the text won't be written by prolific social media user Donald Trump.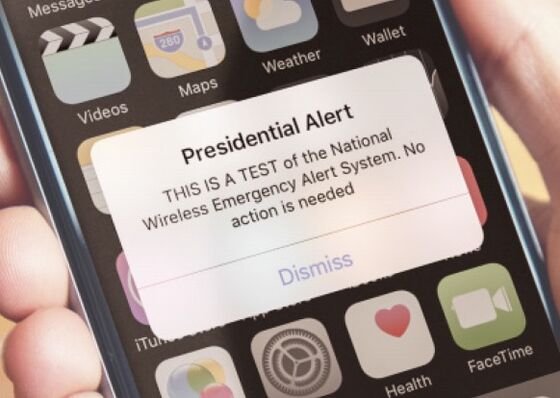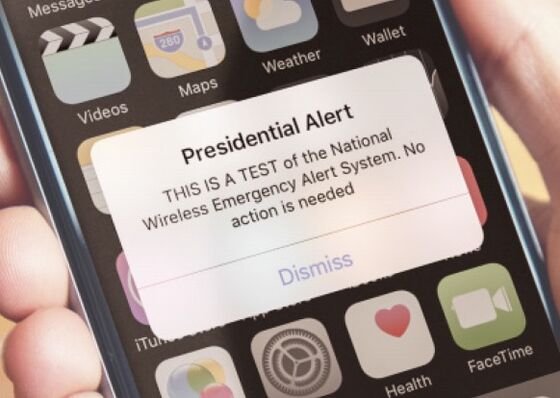 The message, from the Federal Emergency Management Agency, will read, "THIS IS A TEST of the National Wireless Emergency Alert System. No action is needed."
Phones will display the header "Presidential Alert."
Testing will start at 2:18 p.m. U.S. East Coast time. Cell towers will broadcast the message for about 30 minutes and devices that are switched on and in range of an active cell tower will get the message only once during that period, FEMA said.
Users cannot opt out of receiving the wireless test, according to FEMA.
The wireless test will be followed at 2:20 p.m. by a test of the more familiar emergency alerts via radio and television broadcasters and cable systems.
Phone carriers across the country will participate in the test, meaning that most -- but not all -- mobile users will receive the message.
The test was postponed from its initial date of Sept. 20 because of an actual emergency: Hurricane Florence in the southeastern United States.
FEMA developed the Wireless Emergency Alerts system under a 2016 law enacted by President Barack Obama. It specifies that the system can only be used to communicate about disasters or terrorist attacks. That means Trump, whose use of Twitter has revolutionized White House communications, can't use it to send personal messages.
"The WEA system is used to warn the public about dangerous weather, missing children, and other critical situations," according to FEMA.