A Banker Left UBS With Up to $50 Million in Deferred Pay. It's Now at Risk
(Bloomberg) -- UBS Group AG Chairman Axel Weber signaled his firm will show no flexibility on Andrea Orcel's deferred pay after the Swiss lender's former top investment banker was hired to run UniCredit SpA.
"We have a very clear policy that can be summarized in two words -- it's leave, lose," Weber said Thursday in a Bloomberg Television interview, declining to comment directly on Orcel's case. "We've applied that policy throughout if executives take another turn in their career."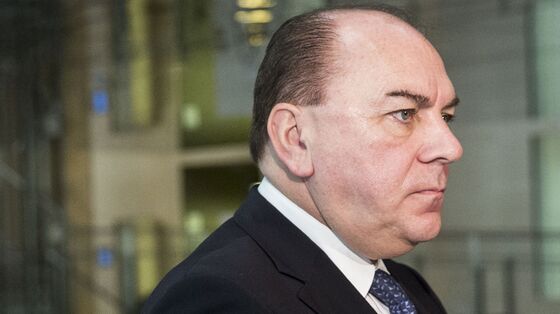 At stake for the Italian-born banker is as much as $50 million from UBS that he was set to forgo if he joined a competitor -- a sum that hit the headlines when Orcel attempted to join Spain's Banco Santander SA as chief executive officer in 2018. Santander rescinded that offer, and the parties involved have clashed over what compensation Orcel deserved ever since.
"We have a very clear policy, and we consistently communicated our policy for years," Weber said. "I wish him luck. He is a great executive."
That $50 million figure is likely to be lower today, now that Orcel has spent two and a half years outside UBS. UniCredit named Orcel as the Italian lender's CEO-designate late Wednesday, replacing Jean Pierre Mustier, who resigned in November following a boardroom power struggle.
UniCredit has so far not disclosed details of Orcel's compensation.
Weber has been called to testify in Orcel's lawsuit against Santander. The Spanish lender's chairman, Ana Botin, has also been called as a witness at the trial, which is set to start on March 10 in Madrid.
Orcel is said be open to an out-of-court settlement with Santander in order to avoid media scrutiny as he waits for regulatory approval of his appointment at UniCredit, Expansion reported yesterday.