Yeti's CEO Looks for Growth in New Communities and International Markets
(Bloomberg) -- Yeti Holdings Inc., whose high-end coolers have become status symbols beyond the worlds of hunting and fishing, sees opportunity for substantial growth both in the U.S. and internationally as the brand aims to attract new customers from a broader array of communities.
"We have seen really good growth in brand awareness across the whole U.S., but really the biggest step-ups have been in urban and suburban population-dense parts of the country," Chief Executive Officer Matthew Reintjes said in an interview.
Yeti climbed 8.5 percent Monday after reporting preliminary fourth-quarter sales that surpassed analyst expectations. Shares on Wednesday rose 2.1 percent to $17.92 at 11:35 a.m. in New York, just shy of October's $18 initial public offering price.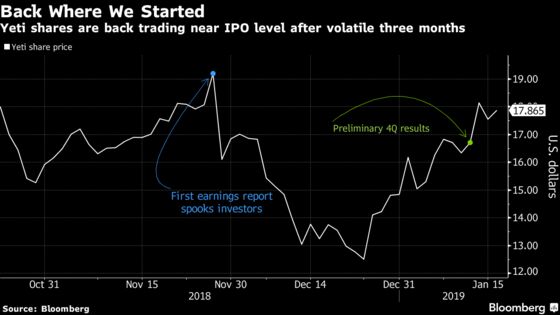 Reintjes said the company's new chief marketing officer, Melisa Goldie -- who started last week -- brings key experience working with brands at a variety of pricing points in different geographies. The Austin, Texas-based company has also revised its marketing to speak more to women as its female customer base grew to 34 percent from 9 percent over the past three years, he said.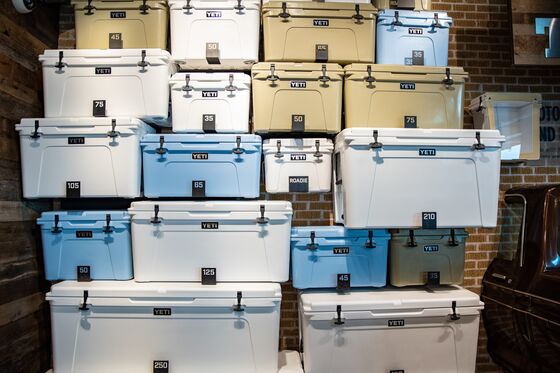 Another key part of Yeti's strategy is international expansion. The company has units in Australia and Canada and is just getting started in Japan. China, the rest of Asia and Europe also look highly attractive to Reintjes.
"We're seeing the markets that are calling us to go next," he said at this week's ICR conference in Orlando, Florida.
The company has used its free cash flow to pay down debt and will continue to "look for the best opportunities to create additional value," Reintjes said.