WPP Loses Major Ad Account From Ford in Blow to New CEO Read
(Bloomberg) -- WPP Plc's reputation has been bruised after Ford Motor Co., one of its biggest and oldest clients, transferred advertising business worth hundreds of millions of dollars to rival Omnicom Group Inc.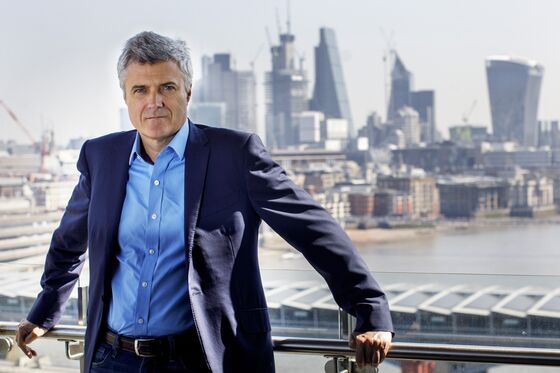 The decision ends a 75-year partnership between Ford and creative house J. Walter Thompson, acquired by London-based WPP in 1987, which has made ads for the automaker since the end of the Second World War. The loss is a setback for new WPP Chief Executive Officer Mark Read, who succeeded the company's founder Martin Sorrell in September.
Ford's move sends a warning signal to WPP managers as they gather for their annual strategy get-together in New York this week. Read is looking to revive WPP, whose shares have declined 18 percent this year as Madison Avenue faces declining ad spending from top clients and fresh competition from consultants like Accenture Plc and Deloitte. WPP today has a dedicated agency, Global Team Blue, located opposite Ford's Michigan headquarters that handles the account.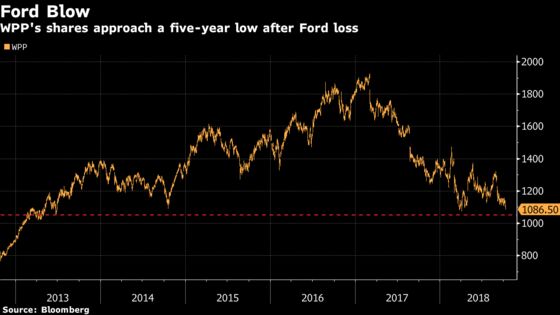 The U.S. carmaker chose Omnicom's BBDO as its lead creative agency after "a rigorous five-month process," it said in an emailed statement Monday. The lead creative agency comes up with ideas for advertising campaigns and designs and creates the commercials.
Ford's creative work made up 1 percent to 1.5 percent of WPP's sales, Kepler Cheuvreux analyst Conor O'Shea wrote in a note last month. The overall Ford account, including elements like media, comprises 5 percent of WPP's revenue, O'Shea said. WPP reported $19.7 billion in sales last year.
The loss "is tempered by retention of some business, including media and production," Bloomberg Intelligence analyst Matthew Bloxham said in a note. "Still, it creates a hole in the pipeline that will hinder momentum under new CEO Mark Read, and inevitably will lead to some more soul-searching about future strategy."
A WPP spokeswoman declined to comment on exactly how much WPP would lose in revenue from the Ford move. WPP shares fell 1.9 percent to 10.89 pounds at 11:37 a.m. in London.
Ford's new approach -- including hiring 100 new in-house global marketing workers -- is expected to save $150 million annually, the company said. WPP agencies will continue to handle media planning, buying, digital marketing and production, the advertising company said in a separate statement.
WPP announced Ford was reviewing their relationship in November 2017 and the formal review kicked off shortly after Sorrell quit in April. Sorrell left the company he built from scratch after facing allegations of misconduct, which he denied.
WPP and its global peers Omnicom and Publicis Groupe SA are struggling as major clients like consumer goods giant Procter & Gamble Co. spend less on marketing and internet giants Facebook Inc. and Alphabet Inc.'s Google threaten to cut out the agency middlemen.