World Awaits 'Naked' Truth on Saudi Killing
If Saudi leaders expected a reprieve from their account of how journalist and critic Jamal Khashoggi was killed in their Istanbul consulate, they're likely to be sorely disappointed.
While President Donald Trump, a steadfast Saudi ally, defended de facto ruler Crown Prince Mohammed bin Salman, he said the explanation had been marked by "deception and lies.'' Bipartisan members of the U.S. Congress said it lacked credibility. France demanded more information, while Germany suspended arms sales.
Even Saudi Foreign Minister Adel al-Jubeir called Riyadh's attempt to cover up the murder "a tremendous mistake," though he stuck to the government's line that Khashoggi, a Washington Post columnist, died after "discussions" turned violent.
Western leaders are balancing concerns about his death with their strategic interests. Treasury Secretary Steven Mnuchin said the U.S. will continue its relationship with the world's largest oil supplier, a major weapons buyer, while trying to "get to the bottom of what the facts are."
Now the focus shifts to Turkish President Recep Tayyip Erdogan, who's promised to reveal tomorrow what happened to Khashoggi "in all its nakedness." If he provides credible evidence that differs from the kingdom's description, pressure to hold Saudi Arabia's senior leadership accountable will intensify.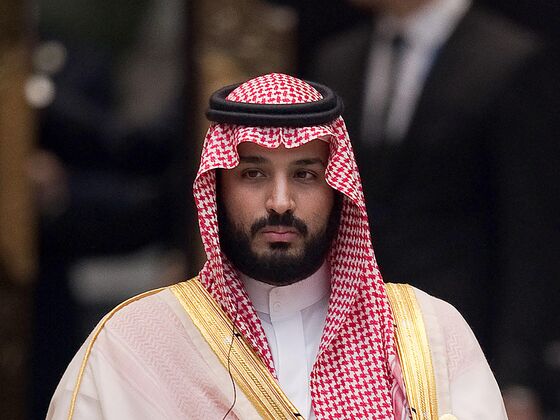 Nuclear talks | U.S. National Security Adviser John Bolton is in Moscow to meet top officials after Trump announced plans to pull out of a landmark accord that scrapped intermediate-range nuclear weapons. Russia is demanding an explanation and denies U.S. accusations it's in breach of the INF treaty. Former Soviet leader Mikhail Gorbachev, who signed the 1987 pact with President Ronald Reagan, called Trump's plan "very weird."
Strange bedfellows | Trump is heading to Texas today to bolster Republican Senator Ted Cruz — the man he dubbed "lyin' Ted" when they were 2016 presidential campaign rivals. But the appearance could backfire by motivating Democrats, Billy House writes. That's after the president caught Republican congressional leaders off guard two days ago in Nevada, where he promised a forthcoming middle-income tax cut plan that lawmakers knew nothing about.
Hints of detente | With the European Union demanding explanations from Rome for the Italian government's budget-straining spending plans, the populist administration is hinting at a softer tone. Italy is expected to stick to its deficit projection when it responds to the EU today, but a senior official said over the weekend that should be seen as a "ceiling" rather than an objective.
Populists rebuked | Poland's ruling party won a smaller-than-expected victory in regional elections, drawing a warning from voters after it pushed through a judicial overhaul the European Union says undermines the rule of law. Prime Minister Mateusz Morawiecki's Law & Justice party lost most big cities and fell short of pre-election polls after a "Poland First" campaign in the EU's largest eastern member that vowed to "re-Christianize" Europe.
Hung parliament | The woman who's stripped Australia's government of its one-seat majority and created a big headache for Scott Morrison couldn't be more different from the prime minister. Independent Kerryn Phelps, who's on track to win a special election in the affluent Sydney electorate of Wentworth, plans to campaign for refugee rights and stronger action to tackle climate change — in stark contrast to Morrison, a hard-line champion of coal.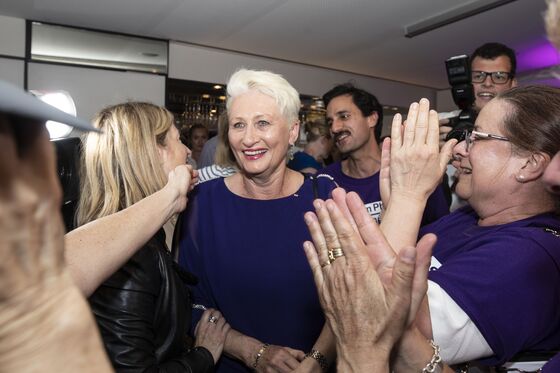 An estimated 4 million Afghans — about 33 percent of them women — braved Taliban threats to cast ballots in parliamentary elections on Saturday. Final results will be announced by November.
Prime Minister Theresa May will face angry lawmakers today as she defends the headway she's made over the past three weeks in Brexit talks with the EU on a divorce deal. She'll speak after some 700,000 people marched in London on Saturday demanding a second referendum to overturn the 2016 result.
And finally ... Forget about China's war on pollution. The bigger battle is being waged next door in India, which now has the world's most toxic air. As Iain Marlow reports, that's taking a huge toll on the health of the country's citizens — as well as the broader economy. Indian doctors see an increasing number of lung cancer patients who have never smoked a cigarette, while the World Bank says air pollution could cost India more than $220 billion dollars a year.